Are you a woman in Adelaide that have been worried about gyms where you can go and workout alongside other women? If yes, this content got answer for you.
This content is mainly about Ladies Gym Adelaide. Read till the last dot to get the information complete.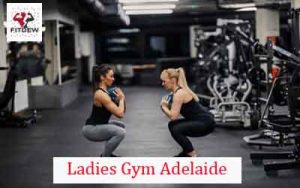 Ladies Gym Adelaide
Here are Ladies Gyms in Adelaide
Female Training Centre
About the Gym
At Female training Centre, their gym is open 24/7 for their gym members to have access to. They offer group fitness and personal training.
The gym was established as a result of the yearning to make available a friendly environment where women can go to achieve their fitness objectives.
​Their Classes
Their group fitness timetable makes provision for a wide range of classes for the whole days of a week.  Their workouts are mapped out so it will be suitable for people of different fitness levels and capabilities which means whether you are a beginner or you are used to fitness, they got what will suit you.
Here are some of their Classes
HIIT
Metabolic and Strength
Barbell Strong
On the spot workouts
Choreographed Aerobics and Step classes
Yoga
Pilates
For their membership plans click here to get more details as well as go for the one that suits you most.
Address: Shop 7 & 9/505 Henley Beach Road Fulham SA 5024
Phone: 08 8355 6604
Beautiful Fit
About the Gym
Beautiful Fit is a gym for mums in Highgate which provides group fitness classes for every age.
At Beautiful Fit, they provide classes for females mostly and few mixed classes. Their gym has 95% of females as members and some males who are mostly partners, husbands or sons of female gym members.
Their specialty
They specialize in the following services
Getting mums in the best shape of their life
Body & mindset transformation
Fat loss
Body recomposition and more
Their classes
Burn & tone
Mixed
Express 30
Stretch & flex
Their Membership plans
Intro offer for $9 (Gives you access to three classes to get familiar and use the space) Available for New clients only. No refunds, transfers or extensions available. The membership plan is valid for 6 days from the date of purchase.
Casual class for $30 (Enjoy the freedom of joining a class when you feel like) This membership plan is valid for 3 days from the date of purchase. No refunds, transfers or extensions available.
For more information on their other membership plans that includes plans for men click here
Address: 9/453 Fullarton Rd, Highgate SA 5063 (Parking off Carlton Street)
Phone: 0435 506 309
Fernwood Marion
About the gym
At Fernwood Marion, they have a wide range of facilities, services, classes and membership inclusions. Their gym is comfortable for females who want to get fit.
Things you have access to as a member
When you join their female fitness community, your membership includes:
Women's only
24/7 access
Unlimited group fitness
Childcare
Reformer pilates
Strength training
Personal training
Free toiletries
Luxury changerooms and more
Their Services
Personal Training
Nutrition Coaching
Food and Mood
Infrared Sauna and more
Address: 1 Chambers St, Park Holme SA 5043
Phone: 0426 667 409
Satori women's health club
About the Gym
At Satori gym they provide membership packages that are suitable for you. Whether you want personal training, a personal gym program, group fitness classes, 24/7 access or you want to join their 6 Week Challenges you can get any of them.
Their gym provides a safe space for women to be themselves as well as feel comfortable while working out with other women present.
Their Classes
Yoga
Barbell pump
Kickboxing & boxing
Abs and booty
Total body
Hiit
Strength and sweat
Pilates and more
Their Membership plans
24/7 access & unlimited classes for $27.50 per week (This plan gives you 24/7 unlimited access to the entire gym, Unlimited access to 40 instructor led classes a week, highly qualified trainers that will offer support for your goals, 1-hour complimentary session with a personal trainer upon joining and more benefits).
For more information on their membership plans and benefits contact them
Address: 80A Unley Road, Unley, SA, 5061 (Just next to Bus Stop 2)
Phone: 08 8299 9701
Here are some other gyms in Adelaide where Men and Women can gym
Soul 365
About the Gym
At Soul 365, they want a community where all the members can have love for fitness no matter their fitness level, age or body. They are committed to assisting you reach your fitness goals.
A healthy and fit body means a healthy and fit mind, and you can get this done with Soul 365 days a year.
Their Fitness Classes
Strength & Conditioning
Barbell 101
Endurance
Services they offer
Massage
Infrared Sauna
Physiotherapy
For their membership plans click here
Address: 26 Elizabeth St, Adelaide, South Australia, 5000.
Phone: 0432 433 306
Anytime Fitness Morphett Street
About the Gym
At Anytime fitness their gym is for people of all body type, fitness levels, capability and gender.
The gym has a wide range of Fitness classes that will assist you reach your fitness goals. Their gym also has different equipment you will need to push yourself towards reaching your goal.
Their gym amenities
24-Hour Access
24-Hour Security
Free Classes
Private Restrooms
Private Showers and more
Their training services
Fitness Assessment
Personal Training
Small Group Training
Specialised
For their membership plans contact them
Address: 251a Morphett St, Adelaide CBD, SA 5000
Phone: 08 8231 7386
Snap Fitness Adelaide CBD
About the Gym
At Snap Fitness Adelaide CBD, you can have 24/7 access to the gym where their supportive community will assist you move your body and your mood.
Their members get access to the best range of cardio, strength, and functional training equipment, as well as a member app which will assist them with goal setting and celebration of their progress when they reach their set goals.
Their Gym Facilities
Snap App
24 Hour Access
Cardio Equipment
Free Weights
Private Showers
Vending Machines
Group Classes and more
Their Group Classes
For their membership plans contact them
Address: 100 Pirie Street, Adelaide South Australia 5000
Phone: 0488807627
New Life Fitness Centre
About the Gym
At New Life Fitness Centre, their goal is to become the foremost fitness location in Adelaide and is working towards making this happen by engaging highly skilled and dedicated staff to offer services to their members.
Their professional and dedicated personal trainers will create workout programs that suits you in order to help you reach your fitness and health objectives.
Their Fitness Classes
Attack
Pump
HIIT
Pilates
Yoga
For their membership plans contact them
Address: 802-804 Port Road, Woodville South, South Australia 5011
Phone: (08) 8346 3633
Zap Fitness
About the Gym
At Zap Fitness, they are dedicated to propelling more movement for Australians.
They provide a wide range of convenient training solutions including 24.7 access, personal training and affordable membership options all to make more Australians to know the importance of regular movement.
Their Gym Facilities
Cardio Equipment
Change Rooms
Dedicated Stretching Area
Free Weights
Free WIFI and more
For their membership plans contact them
Address: 373 Glen Osmond Road Osmond SA 5065
Phone: 1300927348
BUILT
About the Gym
At BUILT, they provide small group personal training making use of top-quality equipment.
In the gym, they plan their program in four-week blocks and this makes it possible for you to build your strength and enhance your technique over a period of four weeks making sure that when the 4 Weeks is over you must have hit some personal bests in the gym and can start another one after.
Their Classes
BUILT Strength
BUILT Conditioning
For their membership plans click here
Address: 51 Gilbert Street, Adelaide 5000
Email: admin@builtstrength.com.au
Conclusion
As a lady resident in Adelaide, having knowledge of this will help you decide if you are starting your fitness journey in a ladies only gym or a mixed gym.
With the information you can get started in a gym for ladies alone or any of the mixed gyms as well. Remember reaching your goal means you will be consistent.
Editor's pick
How to Stay Motivated in Your Gym Routine ( A must read if you want to stay motivated while working out)
Gym Safety: Preventing Injuries and Ensuring a Safe Workout
The Benefits of Strength Training for Women at the Gym