Fitness is not just about getting registered with a gym, but more about registering with a gym where you will feel comfortable achieving your fitness goals.
If you are a woman in Dubai who wish to work out in only ladies' gyms because of any reason, this content is for you.
This content is about the Gyms for Ladies Only in Dubai. Read till the end to get the information you need about them.
Before the discussion on ladies-only gyms, let's check out some factors you need to consider in your selection of the ladies-only gym where you can go for your fitness.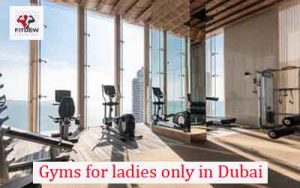 Factors to Consider when Choosing a Ladies only gym
Location: One of the factors to consider is the location of the gym. Ensure the gym location is convenient for you so you don't lose interest as a result of the inconvenience of going to a place far from you for your workout. The best option is to get a gym close to the best you stay.
Female trainers are a must: Check out gyms that have more female trainers. With female trainers available, any physical issue or health-related obstacle you feel more comfortable telling a female about can easily be communicated to any of the female trainers. Male trainers can also be in the gym for advice as well.
Cleanliness: Another factor you should consider is the cleanliness of the gym. Since germs are common in gyms, you should ensure you avoid doing exercise on unclean equipment.
Ensure the gym has towels and spray bottles placed in strategic areas around the facility for people to clean up after workouts. Check their restrooms as well as changing areas to make sure they are up to what you expect.
Goal-oriented gyms: You can check out a gym having in mind your health objectives if any. A gym that has a canteen, spin cycle studio, dance studio, yoga steam, aerobics, cardio training, sauna, as well as other facilities can be an instance of goal-oriented requirements you can want in a gym for women. Always check out goal-oriented gyms.
Check for timing: Check out the gym's opening and closing times so you will know if it suits your plans on time to work out. Check out their policies on holidays especially if you would like to work out on holidays.
Quality of equipment: Another factor to check out for is the kind and quality of equipment the gym has.
Check if enough machines are accessible if you include cardio exercise into your routines to avoid arriving at the gym to find that there is no machine available for use at that time because of other people making use of it.
Other factors to consider are Cancellation Policy, Privacy, and Safety.
Now let's discuss the Ladies' gyms in Dubai
Gyms for ladies only in Dubai
Here are some of the Ladies' Only Gyms in Dubai
Motion Fitness
About the Gym
At Motion Fitness, they value the importance of giving women support in finding their motion. Their gym is open to women of all ages and stages. At their gym, they assist you in ensuring you are at ease and motivated, as well as getting the support you need in your fitness journey.
As a result of their passion for all aspects of physical and mental fitness, as well as their high-caliber facilities and trainers, they provide special, accessible, and inclusive service.
They provide fitness and lifestyle services across mind and body, including fitness classes, personal training, well-being events, life coaching initiatives, kids' programs, and both indoor as well as outdoor spaces where you can come to train, connect, relax, and also unwind.
Their Classes
Pilates
Reformer
Barre
Toning
Spinning
Personal Training
For information about the cost of their classes click here
Address: Villa 122, Al Saqool Street, Umm Suqeim 3, Dubai, UAE
Phone: +971 (0)4 328 2538
In Shape Ladies Fitness Club
About the Gym
In Shape Ladies Fitness Club was established in 2009. The gym is a ladies-only gym that provides a unique philosophy and method not present in large commercial facilities.
At the gym, their goal is to make available a safe as well as comfortable area where women will exercise as well as enhance their overall wellness.
Their main aim is to offer individualized as well as custom-made training programs to women which will change their daily routines and help them in becoming fit, strong, as well as confident.
Their Programs
Personal training
Body shape n tone pt
Fit in 30 Minutes
Train Like a Pro
FIT over 50
Train at home
For their membership plans contact them
Address: Al Joud Building, Mezzanine 7 Sheikh Zayed Road Dubai, United Arab Emirates
Phone: 054 404 2828
Curvalicious
About the Gym
The gym is a private one for only ladies. They provide individualized attention in class, so regressions and progressions are offered putting into consideration the different fitness levels of their members.
Their coaches are well-qualified in different training systems which include Gymnastics, weightlifting, powerlifting, calisthenics, bodybuilding, boxing, yoga, as well as Pilates.
All of their training systems are designed to teach you the basics first, and then build up your fitness levels to reach your set goals.
Their Classes
The Curvalicious system involves three unique signature classes that have been designed well to be diverse as well as concentrate on the training of different parts of your body.
Under the Curvalicious system, they have the following classes:
Bootylicious which involves exercises meant for your lower body in order to get your curves taut and toned.
Upperlicious which involves exercises meant for your upper body in order to sculpt your beautiful arms, back, and abs.
Bodylicious which is a total body workout that engages all the muscles for a total as well as satisfying exercise experience.
Their other classes are:
For their membership plans click here
Address: Hussain's Warehouse no. 07, Nadd Al Hamar, Dubai
Phone: 04 397 3338
Zabeel Ladies Club
About the Gym
Zabeel Ladies Club was designed to be a unique sanctuary that provides elegant as well as exquisite experiences across health, wellness, beauty, and hospitality.
Their vision is to be the leading location where ladies can get elegant and exquisite experiences in wellness, health, beauty, and hospitality.
They ensure they offer ladies a sanctuary where everyday luxuries and activities can be enjoyed in a comfortable, intimate, and relaxing environment.
Click here for their membership plans and the benefits you will get from any of the membership plans you go for.
Address: Za'abeel 1 Dubai, United Arab Emirates
Phone: +971 4 382 0000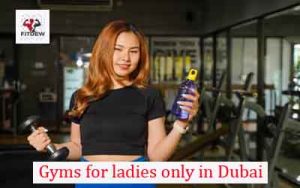 FitnGlam
About the Gym
FitnGlam was established with the aim of transforming the landscape of women's fitness in the UAE. The gym was established because of the vision to provide an environment that champions female minds and bodies.
They are set to change the exercise as well as the wellness landscape for good. You can join the community of empowered women and begin your journey of transformation and better health. At their gym, you get to work with the best fitness coaches.
Their Classes
Afro Dance
Barre
Bb+Core
Belly Dance
Bootcamp
Boxing
CrossFit
Cycle
Hiit
Pilates
Skillx
Yoga
For their membership plans contact them
They have different locations in Dubai to make it convenient for women to become members of their community and begin the journey of fitness and well-being.
Here are their Locations in Dubai: Dubai Hills Mall, Al Khail Rd – Dubai – United Arab Emirates.
Sports Society Complex, Mirdif, Dubai – 6CC5+929 – Mirdif – Dubai – United Arab Emirates.
Al Ghurair Warehouses, Al Quoz, Dubai – Al Ghurair Warehouse road – Al Quoz – Al Quoz 3 – Dubai – United Arab Emirates.
Address: Dubai Hills Mall, Al Khail Rd – Dubai – United Arab Emirates
Phone: +971 4 288 0712
Dubai Ladies Club
About the Gym
Dubai Ladies Club provides a unique sanctuary of tranquility, relaxation and luxury. They provide mix of modern, world-class facilities as well as services from the Moroccan-inspired Al Asalla spa, fully-equipped fitness centre and also swimming pools and so many other facilities and services that will make your stay in the club fun.
Their mission is to be the world's leading ladies club dedicated to women's social, physical as well as cultural well-being and providing the highest quality services and facilities.
Their Group Fitness Classes
Les Mills GX Classes
Dance Classes
Body and Mind
Aqua
Barre/barre sculpt
Body conditioning
Boxercise and more
For their Membership plans contact them
Address: Dubai Ladies Club – 23a Jumeirah St – Jumeirah – Jumeirah 2 – Dubai – United Arab Emirates
Phone: +971 4 349 9922
Conclusion 
In your search for gyms for ladies only in Dubai, remember to check out factors like Location, Timing, Presence of female trainers, Cleanliness, goal-oriented gyms, quality of equipment and other factors that will help you in making the best decision.
When you start out in your fitness journey, remember consistency is what brings the result you need. Plan to be consistent and get the needed results.   
Editor's pick
How to Stay Motivated in Your Gym Routine ( A must read if you want to stay motivated while working out)
How to create a welcoming atmosphere as a gym instructor