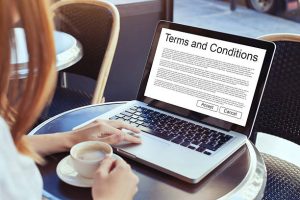 IMPORTANT NOTICE: PLEASE READ CAREFULLY! Access to Fitdew.com is subject to certain conditions and requirements. By accessing, visiting, or using Fitdew.com, you acknowledge and agree to comply with the Terms of Use and Privacy Policy outlined herein. Failure to read and accept these terms and provisions will result in denial of access to this site.
All individuals must read and accept the Terms of Use and Privacy Policy before accessing this site. By viewing, visiting, using, or interacting with Fitdew.com or any displayed banners, pop-ups, or advertisements, you signify your agreement to abide by all the terms stated in the Terms of Use and Privacy Policy of Fitdew.com.
Access to Fitdew.com is strictly prohibited for individuals under the age of 18. If you are under 18 years old, it is illegal for you to visit, read, or interact with Fitdew.com or its content in any way. Fitdew.com explicitly denies access to any person covered by the Child Online Privacy Act (COPA) of 1998.
Fitdew.com reserves the right to deny access to any person or viewer for any reason. As outlined in the Privacy Policy, which you accept as a condition for viewing, Fitdew.com has the authority to collect and store data and information for exclusion purposes and other legitimate uses.
Please note that the Terms of Use agreement may be subject to change. It is the responsibility of visitors to remain informed about any modifications. By continuing to access Fitdew.com, you affirmatively acknowledge and agree to stay informed of any changes to the Terms of Use agreement.
PARTIES INVOLVED IN THE TERMS OF USE AGREEMENT
Individuals who visit, view, use, subscribe to, become members of, affiliate with, or are customers of the website are collectively referred to as "Visitors" in this agreement. The website and its owners and/or operators are also parties to this agreement and will be referred to as the "Website."
USE OF INFORMATION FROM THIS WEBSITE
Visitors, unless they have a written contract with this website stating otherwise, do not have the right to use the information provided on this website for commercial or public purposes. This includes broadcasting, copying, saving, printing, selling, or publishing any part of the website's content.
By accessing the contents of this website, you agree to these usage restrictions. Any unauthorized use is considered unlawful and may result in civil or criminal penalties. Visitors are not granted any rights to use the website's content, databases, invisible pages, linked pages, underlying code, or other intellectual property for any reason.
Visitor acknowledges that accepting these conditions is a requirement for viewing the website's content and that viewing the content constitutes acceptance. In the event of a breach of this provision, Visitor agrees to pay liquidated damages of U.S. $100,000, in addition to costs and actual damages.
OWNERSHIP OF WEBSITE OR RIGHT TO USE, SELL, PUBLISH CONTENT
The website and its contents are owned or licensed by the website and are presumed to be proprietary and copyrighted. Visitors do not have any rights to the website's content. Using the website's content for any purpose is considered unlawful unless done with express contract or permission from the website.
HYPERLINKING, CO-BRANDING, "FRAMING," AND REFERENCING SITE PROHIBITED
Unless explicitly authorized by the website, no one may hyperlink any part of this site to their own site, including logos, trademarks, branding, or copyrighted material.
Additionally, referencing the website's URL (website address) in any commercial or non-commercial media without express permission, or "framing" the site, is not allowed. Visitors agree to cooperate with the Website in removing or deactivating any such activities and accept liability for any damages incurred. Violation of this provision may result in liquidated damages of US $100,000, along with costs and actual damages.
DISCLAIMER FOR CONTENTS OF SITE
The accuracy of the content on this website is not guaranteed, and the website disclaims any responsibility for its accuracy.
Visitors assume all risks associated with viewing, reading, using, or relying upon this information. Unless there is an express written contract stating otherwise, visitors have no right to rely on the information as accurate. The website provides no warranty in this regard.
DISCLAIMER FOR HARM CAUSED TO YOUR COMPUTER OR SOFTWARE
Visitors assume all risks of viruses, worms, or other harmful elements that may result from interacting with this website or its contents. The website is not responsible for any damage to the visitor's computer or software caused by such corrupting factors.
DISCLAIMER FOR HARM CAUSED BY DOWNLOADS
Visitors download information from this site at their own risk. The website does not guarantee that downloads are free from computer codes that may corrupt or damage the visitor's computer, including viruses and worms.
LIMITATION OF LIABILITY
By accessing, using, or interacting with this site, including banners, advertising, pop-ups, or downloads, visitors waive any claims for damages, regardless of the nature or extent of harm, whether physical or emotional, foreseeable or unforeseeable, and whether personal or business-related.
INDEMNIFICATION
In the event that a visitor causes damage for which the website is held responsible, the visitor agrees to reimburse the website for all costs incurred as a result, as a condition for viewing the site.
SUBMISSIONS
Any communication between the visitor and the website is considered a submission, and all submissions, including graphics and content, become the exclusive property of the website.
The website may use these submissions for commercial purposes without seeking further permission or providing additional compensation. This provision is also covered in the Privacy Policy.
NOTICE
No additional notice is required for any reason, and the visitor acknowledges that the right to notice is waived as a condition for accessing or interacting with the website.
DISPUTES
As a condition for accessing or interacting with this website, visitors agree to use binding arbitration to resolve any claims or disputes arising from this purchase, including solicitation issues, privacy issues, and terms of use issues. The arbitration will follow the rules of the American Arbitration Association. The prevailing party will be reimbursed for all costs associated with the arbitration.
JURISDICTION AND VENUE
If any legal matter related to this purchase is brought before a court, the jurisdiction will be the state and city indicated in the web owner's contact information, unless otherwise specified. If litigation takes place in a federal court, the proper court will be the closest federal court to the Seller's address.
APPLICABLE LAW
The applicable law for all matters concerning this purchase will be the law of the state of the Seller.