Working out in a place you will get expert advice and encouragement will aid you in reaching your fitness goals more effectively.
Have you been trying to locate a gym in your area where you can achieve your fitness goals while getting expert advice? If yes this is the content you have been searching for.
In today's blog post, we will discuss the Gyms in Arlington Texas. Read to the last dot to get the details about the gyms.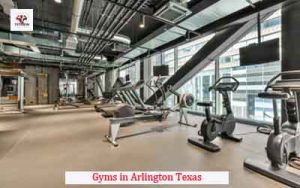 Gyms in Arlington Texas
Here are gyms in Arlington Texas
Planet Fitness Arlington, TX
About the Gym
At Planet Fitness Arlington, they ensure their workout environment is where everyone feels accepted and respected.
They make sure their club is clean as well as welcoming, and that their staff is friendly. They ensure their certified trainers are prepared to assist you any time you need their assistance.
Their Amenities
Bring a guest anytime
Use of any Planet Fitness worldwide
Use of tanning
Massage chairs
Use of hydromassage™
Exclusive pf+ app workouts
Free WIFI and more
For their membership plans contact them
Address: 819 E. Pioneer Pkwy Arlington, TX 76010 United States
Phone: (682) 253-2540
Snap Fitness North Arlington
About the Gym
At Snap Fitness North Arlington, their members get access to the best range of cardio, strength, as well as functional training equipment.
As a member, you will also get access to a member app that will assist you in setting your own goals as well as celebrating your progress. In their gym, their supportive community will assist you move your body and your mood.
Their Gym Amenities
Snap App
Private Bathrooms
Free Weights
Cardio Equipment
24 Hour Access
Free Onsite Parking and more
Their Membership Plans
All their membership plans include key card access to the gym and exclusive access to their Snap App.
Month-To-Month for $39.99 per month
2-Person Family Membership for $75.00 per month
For more information about their membership plans, contact them.
Address: 2800 Forestwood Dr, Suite 130, Arlington TX 76006
Phone: (682) 888-1463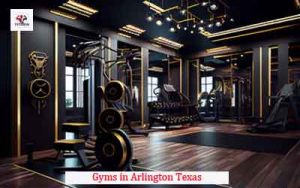 Anytime Fitness Arlington
About the Gym
At Anytime Fitness Arlington, their support for you as a member starts the moment you meet them. Their coaches create a plan that suits you while putting into consideration your abilities, your body, as well as your fitness goals.
Their coaches are experts in personal training but are different from the personal trainers you may be used to.  While a trainer tells you what you are to do, a coach works with you, listens, and does not stop thinking about your progress when the workout is finished.
Their Gym Amenities
Here are some of their gym amenities
24-Hour Security
24-Hour Access
Convenient Parking
Worldwide Club Access
Private Restrooms
Private Showers
Their Training Services
Personal Training
Fitness Assessment
Virtual Coaching
Their Gym Membership Plans
18-Month Plan (This plan gives you access to the gym 24 hours every day, Free fitness consultation, and a 30-day fitness plan, as well as a member-exclusive app with access to a new workout every day) for $32.39 Due Monthly.
For more information on their membership plans contact them
Address: 4101 W. Green Oaks Blvd. Suite 329 Arlington TX 76016
Phone: (817) 672-5040
Fitness Nation
About the Gym
Fitness Nation is a modern gym and fitness center with gym locations in Arlington & Bedford, Texas.
They offer many fun as well as effective exercise classes, fitness solutions, and workout equipment choices. Whatever your fitness needs, at fitness nation they have something that you will love.
At fitness nation, their goal is to assist you become fit while also making available a fun, relaxing, and hassle-free workout environment.
In their gym, you won't find trainers that are pushy or machines that are scary. They have friendly staff and also modern and safe equipment. They use a positive and holistic approach to modern health and fitness.
Their Classes
Bodyshred
Strength and conditioning
Cycling
Fitness dance
Kickboxing
Pilates
Yoga
Zumba and more
For their membership plans contact them
Address: 2301 North Collins St. Suite #140 Arlington, TX 76011
Phone: (817) 962-0124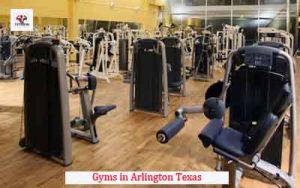 FORMula Fitness
About the Gym
FORMula Fitness was founded in 2016 by Molly McNew and Matt Clark with one goal in mind which is to ensure Real Fitness is accessible to Real people no matter their present fitness level.
They concentrate on assisting their clients to reach their health and fitness goals by focusing on the basics.
In their gym, they work with their clients in a small group training environment. With this strategy, it means they will have the positivity and sense of community that is experienced in a group training format, and still deliver a 1-on-1 coaching experience.
Services they offer
Small-group training
Nutrition coaching
Accountability
For their membership plans contact them
Address: 8101 Valcasi Drive #121, Arlington TX 76001
Phone:    8173006229
Conclusion
With the knowledge of the gyms in your area as a resident, you will make the best decision in your selection of where you will work out and get all you require to achieve your fitness goals.
If you have any health issues, ensure you discuss with your doctor about your fitness goals before getting started.
Editor's pick
How to Stay Motivated in Your Gym Routine ( A must read if you want to stay motivated while working out)
10 Best Gym Exercises for Stress Relief and Relaxation (A must read for everyone)
10 Exercises for soccer players at the gym (A must read for soccer players who want to be high performers)