Gyms are there for you to work out and achieve your fitness goals. Go through the different gyms in Texas and know which of them you can join as a member so you can attain all your fitness plans with the kind of aid you need.
Gyms in Texas
Here are some gyms in Texas
O Athletik
About the Gym
At O Athletik, they offer many different boutique fitness classes at an amazingly low price.
They have a heavily equipped weight room. With over 100 classes a week, the gym is catered to fit your busy schedule.
They also have additional resources available including their endless swimming pool, in-gym cafe, sauna, steam room, outdoor hill, adults' sports leagues, Little O sports programs, and classes for children.
Their classes
Performance Training
Kickboxing
Cardio
Brazilian Jiu Jitsu
Barre classes
Yoga and more
Address: 767 N Shepherd Drive Houston, TX 77007
Phone: 713.320.2450
Fitness Nation
About the Gym
Fitness nation is a modern gym and fitness center located in Arlington & Bedford, Texas.
They offer many fun and effective exercise classes, fitness solutions, and workout equipment choices.
Whether you are a hardcore fitness pro looking to reach new heights, or a beginner looking to get started living a healthy lifestyle, you will find an option that suits your needs at fitness nation.
At fitness nation, their goal is to help you get fit while also creating a fun, relaxing, and hassle-free workout environment.
You won't find any pushy trainers or scary machines here, just friendly staff, modern and safe equipment, and a positive and holistic approach to modern health and fitness.
Their classes
Strength and conditioning
Cycling
Body Sculpt
Fitness dance
Yoga
Kickboxing and more
Address: 2301 North Collins St. Suite #140 Arlington, TX 76011
Phone: (817) 962-0124
Texas Muscle and Fitness
About the Gym
Texas Muscle and Fitness prides itself on creating a gym culture where their members reach their fitness goals and become family.
Their owner Shawn Phillips wanted to build a gym for every type of individual from stay-at-home moms to professional athletes while also focusing on giving back to the community.
The mission of Texas Muscle and Fitness is to build muscle and the community through health and wellness with knowledgeable trainers and facilities that provide everything needed to have an effective and efficient workout.
Texas Muscle and Fitness strives to assist members in reaching their fitness goals.
Their membership plans
Guest day pass for $15.00 + Tax
1-week membership $75.00 + Tax
Monthly membership $49.99 + Tax
Their Fitness Amenities
Cardio equipment
Free weight area
Strength machines and more
Address: 10103 W Loop 1604 N Access RD Unit 105, San Antonio, TX 78254
Phone: 210-375-3019
Onnit Gym
About the Gym
At the Onnit Gym, their training programs provide you with all the tools necessary to feel, move, look, and perform better than you ever have before.
They believe in the difference between training and simply working out, which is why their structured, progressive small group program combines the energy and motivation of group training with the personalized and detailed approach of private coaching.
Their philosophy at Onnit Gym is to help everyday people achieve extraordinary results through a focus on longevity, performance, and community.
They do this by meeting you wherever you are on your fitness journey and helping you take the right steps toward your goals, no matter what they are, through expertly programmed small group strength and conditioning sessions and private coaching.
Their membership plans
Open gym membership for $99 per month
Essential membership for $299 per month
Optimized membership for $999 per month
Train heroic digital training for $29 per month
Essential membership (2-week trial) for $149
Optimized membership (2-week trial) for $499
Their Amenities
Training facilities
Unique training tools
Infrared hybrid sauna
Locker rooms
Café
Retail shop
Address: 4401 Freidrich Ln #301, Austin, TX 78744, United States
Phone: 512-593-5437
Anytime Fitness Abilene
About the Gym
At Anytime Fitness Abilene, the support is real and it starts the moment they meet. Their coaches don't have one plan that fits everyone, they develop a total fitness experience designed around your abilities, your body, and your goals.
Your plan will contain a 360 approach to your health and will cover important areas other gyms simply can't.
What makes their 24/7 gyms special is not their weight rack or their treadmills, but the people inside their four walls. Their goal is to help you tackle anything that stands in the way of a healthier you, together.
At Abilene E N 10th St, their coaches are experts in personal training, but they are different from the personal trainers you may be used to.
Your fitness needs are unique and a one-size fits all approach is not going to cut it, that is why their coaches don't create a plan for you until after you get to know each other.
Their Gym Amenities
24-Hour Security
Convenient Parking
Worldwide Club Access
Private Restrooms
Tanning and more
Their membership plans
(Secure gym access 24 hours every day, free fitness consultation and 30-day fitness plan, Member exclusive app with access to a new workout every day) for $44.99 (Due Monthly)
(Secure gym access 24 hours every day, free fitness consultation and 30-day fitness plan, Member exclusive app with access to a new workout every day) for $49.99 (Due Monthly)
(Secure gym access 24 hours every day, free fitness consultation and 30-day fitness plan, Member exclusive app with access to a new workout every day) for $432.91 (Paid in Full)
Address: 1117 E N 10th St Abilene TX 79601
Phone: (325) 437-2299
Inursha Fitness
About the Gym
Inursha Fitness was opened in 1999 with the goal to provide Fort Worth with an upscale fitness facility.
They have grown over the years but have made it their business to bring health and fitness to their members through a very personal connection. Their strength comes from their sense of community.
The accessibility of their personal trainers is the single biggest asset in reaching their position as the best gym in Fort Worth.
Their team anticipates and incorporates new trends in the fitness industry. Utilizing their education and experience, they help you to realize your goals, learn new skills, and improve your performance.
At Inursha, they are a community of go-getters, athletes, and fitness enthusiasts who uplift and motivate each other to meet their health, physique, and fitness goals, one rep at a time.
Their Services
Individual memberships
Personal training
Corporate memberships
Massage therapy
Their Membership plans
Single memberships
$65 per month
$175 for 3 months (no initiation fee required)
$345 for 6 months (no initiation fee required)
$670 for 12 months (no initiation fee required)
Additional family members
$40.00 per month add-on fee
Guest passes
One-day drop-in guest passes are available at $25 per visit
For more information on their other membership plans and discounts contact them.
Address: 2927 Shamrock Avenue Fort Worth, Texas 76107
Phone: (817) 332-7554
The Fieldhouse Abilene
About the Gym
At The Fieldhouse Abilene, their mission is to leave their teammates better than they found them. They believe that you are uniquely amazing with so much to give.
Using the Real reasons in your life as the "why", they encourage their members to stack up better. Together is how they do this.
They are a family connected by love for one another, the hurt they have felt, and the Hope that they have and they are on a Mission.
Address: 1609 Cottonwood St, Abilene, TX 79601, USA
Phone: (325) 676-9663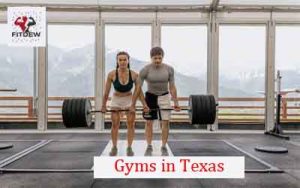 Trophy Fitness
About the Gym
Trophy Fitness Uptown is located in the Post Square Apartment building at the corner of Vine Street and Howell Street one block west of McKinney Avenue.
The philosophy behind their clubs was developed here and they continue to deliver an outstanding level of customer service to their members. Trophy Fitness offers a surplus of free street parking surrounding the building, as well as free 2-hour garage parking.
Uptown is powered by FreeMotion equipment, a Rogue rack, and rig setups, Precor cardio equipment with individual TVs, and a variety of functional training equipment.
Specializing in Personal Training and Large Group Training, Trophy Uptown offers a fully customized approach to every person's fitness needs.
Their Amenities
Trophy Uptown has the following amenities
Free lockers and towel service
Ample parking
Group fitness classes
Wi-Fi
Dry sauna (men's)
TheraSauna infrared sauna (women's)
Their membership plans
TrophyEssential for $99 Per month
TrophyStudio for $119 (Starting price) per month
Personal Training for $489 (Starting price) per month
Address: 2812 Vine Street S-300 Dallas, Texas 75204
Phone: 214.999.2826
Snap Fitness Richardson
About the Gym
At Snap Fitness Richardson, they have a supportive community that will help you move your body and your mood.
Their members get access to the best range of cardio, strength, and functional training equipment, plus a member app to help set goals and celebrate progress.
Their Amenities
Snap App
Strength Training
Personal Training
Private Showers
Private Bathrooms and more
Their Membership plans
$44.95 per month (Month-To-Month) Flexible rolling monthly contract
Address: 4101 E Renner Rd, Suite 110, Richardson TX 75082
Phone: (972) 707-2353
Houston Gym
About the Gym
At Houston Gym, they believe in fitness for life, and they know that goal is not easy to achieve. With their expert personal trainers and caring staff, you will feel right at home in their fitness gym.
They are committed to providing their members with the tools they need for an effective, efficient, and enjoyable exercise program. Their knowledgeable, professional counselors take an active role in each member's individual success, creating an atmosphere of assistance and encouragement.
Whether you are interested in weight loss, toning, competitive bodybuilding, or just starting out, Houston Gym is the right place for you.
Their classes
Hatha Yoga
TaeBo
POP Pilates
Zumba and more
Address: 1501 Durham Houston, TX 77007
Phone: (346) 327-7257
John Reed fitness Dallas
About the Gym
John Reed Dallas is a massive gym with nightclub vibes, live DJs. They offer a wide range of traditional fitness like free weights, functional and machine strength training, cardio, and stretching alongside unlimited classes inside a 30,000-square-foot club with immersive sound and lighting.
They don't do one-size-fits-all personal training. At John Reed, it's your call. That's why every member gets a free consultation and personal training session with one of their certified trainers.
Working together to achieve real results, they listen carefully and create a tough but achievable program that is tailored to your individual goals.
Their Fitness Spaces
Cardio
Functional Training
Free Weights
Machine Training
Group Fitness Studio
Cycling Studio
Their Amenities
DJ Booth
Locker Rooms
Personal Training
Lounge Area
Address: 8335 Westchester Drive, Suite 40, Dallas, TX 75225
Phone: (214) 296-5050
Burn Dallas Studio
About the Gym
Burn Dallas is HIIT Fitness Studio located in the heart of North Dallas Preston Hollow neighborhood. They provide a unique HIIT (High-Intensity Interval Training) group fitness experience. You have the ability to go at your own pace no matter your starting point.
They will safely push, encourage, and motivate you to new heights while providing a safe, comprehensive environment for High-Intensity Training.
Their membership plans
Burn Auto charge monthly for $135 Best value (Unlimited classes) Including $50 Value: InBody Scan. Monthly Scan: Bodyfat %, Skeletal Muscle Mass.
Fire Auto charge monthly (8 classes for $89) $25 = InBody Scan with this package. Bodyfat %, Skeletal Muscle Mass.
Lite Auto charge monthly (5 classes for $59) $35 = InBody Scan with this package. Bodyfat %, Skeletal Muscle Mass.
Address: 11661 Preston RD. Ste 175 Dallas, TX 75230
Phone: 214-613-6154
Gold's Gym Austin (Westlake)
About the Gym
Gold's Gym Austin (Westlake) gives you access to everything you need to reach your fitness goals. Their team of certified Personal Trainers are ready to support and motivate you to become the strongest version of yourself.
Gold's Gym has been delivering dynamic fitness experiences focused on strength and performance from the beginning as a small bodybuilding gym to today.
Their Amenities
Cardio Equipment
Group Exercise Group Exercise
Personal Training Personal Training
Group Cycle and more
Address: 701 S Capital of Texas Hwy West Lake Hills, TX 78746
Phone: 512-215-3005
Oakfit   
About the Gym
Oakfit offers specialized sports-specific strength training for athletes of all sports. Each Individual receives a Training Program custom designed by their expert Strength Coaches, specifically based on their individual Needs and Goals.
All Athletes begin with their signature Structural balance assessment, which helps them identify both Mobility/Flexibility and overall readiness to start one of their Programs.
Their membership plans
Gold for $179 per Month + tax
The Gold Membership
Unlimited Group Strength Training Classes per Month ($8.95-$11.50/Class)
Address: 423 Singleton Boulevard, Dallas, TX, 75212, United States
Phone: (469)288-9045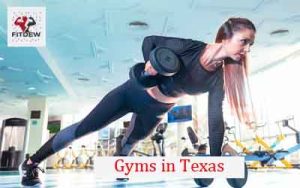 Timberline fitness studio
About the Gym
At Timberline, you become part of the family when you walk through their doors. They provide Houston's most personalized fitness experience in a state-of-the-art facility that is always welcoming and never intimidating.
Their staff knows every client by name because they take your fitness personally. Established in 1996 by the owner and general manager Dean Theriot, Timberline creates the ideal fitness experience for every individual they serve.
Whether your goal is to shape your body, increase endurance, improve in your favorite sport, or just be as healthy and functional as possible, they will design the program that is perfect for you, no matter your age or fitness level.
This includes navigating prior injuries, physical limitations, or specific health concerns.
Their membership plans
Individual membership
$90 per month ($97.43 after tax)
Initial Fee of $285 ($308.51 after tax) Requires Initial 12-month agreement
With your initial fee, you receive 3 Personal Training Sessions, ½ hour of Private Pilates Sessions, and ½ hour of Nutrition Consultation.
Couples' membership
$155 per month ($167.79 after tax)
1 Initial Fee of $285 ($308.51 after tax)
With Initial fee you receive 3 Personal Training Sessions per person, ½ hour Private Pilates Session per person, and ½ hour of Nutrition Consultation per person.
For more information on their membership plans contact them.
Address: 4305 Jack Street Houston, TX 77006
Phone: 713-523-7007
A Final Thought on Gyms in Texas
Having knowledge of the Gyms in Texas as a resident will help you in the decision-making process of where you will start your fitness journey.
Remember to always keep fit as that will ensure your continuous health too. Gyms provide you with all you need in the journey to reaching your fitness plans.
Editor's pick
10 Best Gyms in South Carolina