Are you searching for gyms in Belfast where you will start your fitness journey? If yes this is the content you need to read.
In today's blog post, we will talk about the gyms in Belfast UK. Read till the last dot to get the information about the gyms.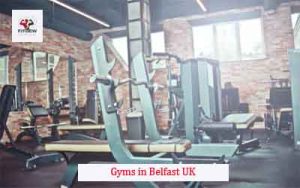 Gyms in Belfast UK
Here are Gyms in Belfast UK
PureGym Belfast St Anne's Square
About the Gym
At PureGym Belfast St Anne's Square, following their refurbishment in August 2016, they have replaced every piece of equipment, right down to the floor and ceiling tiles. They now have 3 brand new squat racks and 2 times preacher curls and dumbbells up to 50kg.
They want their gym to be a safe environment for everyone to work out. If you plan to train at night or during un-staffed hours in their gym, read their unstaffed hours document on their website to ensure your safety when at the gym.
Their Gym Amenities
220+ bits of kit
50kg dumbbells
Free WIFI
Full air-con and more
Their Classes
Bodytone
Absolute ABS
Cycle
Circuits and more
For their membership plans contact them
Address: 1st Floor, 3 Edward Street, St Annes Square, Cathedral Quarter, BELFAST BT1 2LR
Phone: +44 3444770005
CrossFit Belfast
About the Gym
At CrossFit Belfast, their mission is to assist you in change your life with them.  After spending time in their facility and with their team, they want their members to walk out of their doors after a workout and feel like they are a better version of themselves.
Their team cares about guiding and encouraging each and every member to achieve the goals they seek for themselves.
Their Programs
Personal Training
Thrive
CrossFit Classes
Nutrition
For their membership plans contact them
Address: Unit 1, 6 Falcon Rd, Belfast, Northern Ireland, BT12 6HR United Kingdom
Phone: (+44) 777-1415925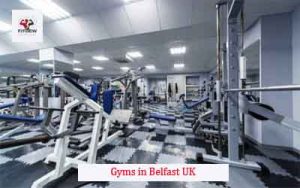 Hot Yoga Belfast
About the Gym
At Hot Yoga Belfast, their passionate and motivated team of yoga professionals is dedicated to assisting their students achieve their fitness and wellness goals.
They provide a supportive and inviting atmosphere where everyone feels welcomed and motivated to be their best.
At Hot Yoga Belfast, all of their teachers are certified and specifically trained to teach hot yoga in their infrared heated studio.
Their team works hard to maintain a relaxed vibe in the studio while offering challenging, fun, and energetic classes. Each teacher has the experience and a knowledge base that allows them to cater to each individual need in class.
Their Classes
26&FLOW
Hot yoga flow
Slow flow and more
For their membership plans contact them
Address: Basement Unit, 348 Lisburn Rd, Belfast BT9 6GH
Phone: 07762 504122
Anytime Fitness Belfast (Great Victoria St)
About the Gym
At Anytime Fitness Belfast, they provide the very best kit, service, and classes in a fantastic environment. Their team is here to welcome you to their club during staffed hours for fitness appointments or show-rounds.
Their Gym Facilities
24-Hour Access
Convenient Access
24-Hour Security
Convenient Parking
Worldwide Club Access
Private Bathrooms
Private Showers and more
Their Training Services
Fitness Orientation
Personal Training
Small Group Training
Specialised Classes
For their membership plans contact them
Address: Lincoln Building, 27-45 Great Victoria Street Belfast, Northern Ireland, BT2 7SL
Phone: 02890 999576
Conclusion
Having knowledge of gyms in Belfast UK will help you in your selection of the gym where you will get the best fitness experience.
Ensure you are consistent with your workout routine to get the required results. Remember the results you need come with your consistency in doing the right thing.
You can work with a diet expert to create diet plans that will complement your workout efforts. You can discuss with your doctor if you have any health issues before you get started with your fitness journey.
Recommendations
How to Stay Motivated in Your Gym Routine ( A must read if you want to stay motivated while working out)
10 Best Gym Exercises for Stress Relief and Relaxation (A must read for everyone)
10 Exercises for soccer players at the gym (A must read for soccer players who want to be high performers)
12 Best Gyms in Birmingham UK where you will get the best workout Experience