Do you know gyms in Colorado? Read on to know about them so you can visit any of them if you wish to exercise outside your home.
Knowledge of the location of gyms in your area Colorado will help you keep fit and have fun while doing that by visiting a gym or a fitness center that fits your lifestyle and schedule.
Colorado is a state in the Mountain West sub region of the Western United States. It encompasses most of the Southern Rocky Mountains, as well as the northeastern portion of the Colorado Plateau and the western edge of the Great Plains.
The state is the eighth most extensive and 21st most populous U.S. state. The 2020 United States census enumerated the population of Colorado at 5,773,714, an increase of 14.80% since the 2010 United States census.
Now let's talk about the different gyms in Colorado
Gyms in Colorado
Here is a list of gyms in Colorado that you can visit for your outdoor workouts
1. Rocky Mountain Flex Fitness
About the gym
Rocky Mountain Flex Fitness was started in November of 2015 with 2 guys and a shared dream to change the way people see fitness, and offer the solution to the most difficult, frequent, challenging, and interesting questions people have about how to become healthy and fit.
They have a passion for helping all people achieve their goals, whatever they may be, and are uniquely qualified with knowledge in over 20 different health and lifestyle disciplines.
It is their mission to use the medium of fitness to develop every person who walks through their doors into leaders and achievers who are equipped with all of the tools that they need to go forth and change the world.
Like most small businesses, RMFF struggled for several years. Fast forward to 2021, and RMFF is included in the top 30 gyms in Denver. At RMFF you can find seasoned athletes and experienced competitors helping and encouraging everyday people to achieve fitness goals many thought out of reach.
Their offerings
Strength training
Cardio
Mixed martial arts
Weight management coaching
Fitness competitions
Rehab and injury prevention
Their facilities
The gym
Cardio
Classroom
Machines
Free weights
Powerlifting
Martial arts
Locker rooms
Their Basic memberships
$441 One time + One Time $25 Joining Fee (No fee for renewal)
Full Access to Gym
Full Access to Classes
Prepaid in 6-Month Increments
(No refunds available after 3 days)
$79 Month + One Time $25 Joining Fee
Full Access to Gym
Full Access to Classes
Billed Monthly
12-month basic membership
$ 869 One-time + One Time $25 Joining Fee
(No fee for renewal)
Full Access to Gym
Full Access to Classes
Prepaid in 6-Month Increments
(No refunds available after 3 days)
Address: 900 W 1st Ave, Denver, CO 80223
Contact: (720) 550-6347
2. Denver Gym & Fitness
About the gym
Denver Gym & Fitness is a full-service fitness gym, with a complete selection of cardio, strength, and functional training options.
They also offer great yoga classes, a cycling program, and other group classes, as well as personal training options. They offer an upscale environment that is never crowded and is a fully equipped workout facility.
Their trainers create measurable, results-based personal training programs to help you not only achieve but also maintain weight loss and body composition changes.
Their Personal Training Includes:
In-Studio Training
Diverse Workout Routines
Strength Training
Progress tracking
High-Intensity Interval Training
Their Group classes
Yoga – full selection of AM & PM classes, including Vinyasa, Flow, Power, Restorative, and Yin-Yang.
Strength – specific muscle-focused classes to target each part of the body.
Conditioning – interval-based, full body classes set to raise the heart rate and more classes in view.
Address: 636 S. Broadway Denver, CO 80209
Contact: 720-249-4896
3. CrossFit SoCo
About the gym
At CrossFit SoCo, they are a vehicle for life change. Anyone that has been a member at CrossFit SoCo for more than a few months can testify to the unique environment that is fostered by their coaching staff and their community.
Their gym is a place people come to unwind, work off stress, and know that they can be their true authentic selves.
No matter what your background is, your age, race, religion, or political beliefs, in this gym, they are all athletes on the same journey, they all root for each other, they all push each other through difficult times, they all celebrate breakthroughs both physical and mental.
In this gym, they all may look and act a little different but they are all part of the CrossFit SoCo family.
Their offerings
One-on-one personal training
Group based group training
All- levels weightlifting
All-levels fundamentals
All-levels coach-led classes
Habit shifting and nutrition coaching
Address: 2320 W Colorado AVE, Colorado Springs, CO 80904, USA
Contact: (719) 600-7176
4. Armbrust Pro Gym
About the gym
Armbrust Pro Gym was created in 2008 with a vision to bring back the true nature of health and fitness and the definition behind it. They are a local, family-owned and operated business.
At Armbrust Pro Gym they have taken a page out of the history books and combined it with the modern lifestyle of today's athletes, along with the most innovative gym equipment and training techniques proven to work time after time.
They always provide the most up-to-date nutritional supplements while constantly expanding and growing every aspect of the gym.
Their offerings
Personal Training
Free Weights Facility
Dedicated Cardio Facility
World-Famous Leg Room
The Ultimate Gym Experience
Dedicated Posing Facility and Classes
Their plans for gym enrollment
Paid in full at time of sign up
Day Pass $20
Week Pass $50
1 month $75
3 months $175
6 months $275
$42/month
one time $80 enrollment fee
or $25/month
one time $300 enrollment fee
$25 yearly maintenance fee 90 days after the contract sign date
Senior & Student (Seniors MUST be 65 years or older, students MUST show current student ID and be 14-25 years old)
1 month $55
months $140
6 months $230
1 year $425
Address: 4240 Kipling St, Wheat Ridge, CO 80033, USA
Contact: + 303.456.0076
5. Anytime Fitness 
About the gym
At Anytime Fitness Denver, the support is real and it starts the moment you meet them. Their coaches don't have one plan that fits everyone, they develop a plan that fits you that is a total fitness experience designed around your abilities, your body, and your goals.
Their goal is to help you tackle anything that stands in the way of a healthier you, together. They know fitness journeys don't follow a straight line and their coaches are fluent in helping you get back on track after detours.
At Denver, their coaches are experts in personal training, but they're different from the personal trainers you may be used to.
Their Amenities
24-Hour Access
24-Hour Security
Convenient Parking
Treadmills
Elliptical Cross-Trainers
Exercise Cycles
Squat Racks
Dumbbells
Kettlebells and more
Their Training and Coaching Services
Personal Training
Fitness Assessment
Small Group Training
Their membership plans
Secure gym access 24 hours, every day
Free fitness consultation and 30-day fitness plan
Member exclusive app with access to a new workout every day
For $67.50 Due Monthly
Secure gym access 24 hours, every day
Free fitness consultation and 30-day fitness plan
Member exclusive app with access to a new workout every day
For $489.00 Paid in Full
Address: 1350 S Colorado Blvd Ste 140 Denver CO 80222
Contact: (303) 728-3424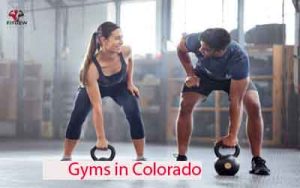 6. Pearl Street Fitness
About the gym
Pearl Street Fitness is a Denver fitness studio that's small in size but has a large community. Their gym is built around helping individuals conquer their fitness goals through their intense and dynamic workouts.
Their trainers are the best of the best and stay focused on keeping members safe, motivated and strong. There is a lot of strength waiting for you within these walls you just need to work for it and we can help you.
They keep your mind and body guessing, so you never know what's next. Pearl Street Fitness uniquely applies the laws of science and movement to each workout design.
You will become balanced; your metabolism will skyrocket; your endurance will go through the roof and your performance and speed will improve.
Their Pricing
Unlimited Month Auto-Renew for $149
Midday Madness Auto-Renew for $99
Shared Household Auto-Renew for $249
Drop-in Class – $22
5 Class Package – $100 (2-month expiration)
10 Class Package – $190 (4-month expiration)
20 Class Package – $350 (6-month expiration)
Their Virtual PSF Pricing
Virtual Drop-In – $5
Virtual Unlimited Month – $19
Address: 1107 South Pearl St. Denver, CO 80210
Contact: (720)441-5204
7. Summit strong
About the gym
Summit Strong was founded in 2021 by Todd Zalinski, and was built on the foundation of becoming an environment where anyone can accomplish their fitness goals. They offer a wide range of services, including Open Gym Access, Personal Training, and specialized classes to meet your needs.
They pride themselves in their top-tier training facility and highly educated training staff. Whether you are a professional athlete or wanting to get started on your fitness journey, Summit has the tools for you.
The Mission and Vision of Summit Strong is to create a fitness environment that puts their community first. They are there to help people accomplish their goals to achieve their peak level of fitness by educating members through workout plans/programs, classes, and personal training.
Their services
Personal training
Strike club
Bootcamp
Address: 800 N Lincoln St. Denver, CO 80203
Contact: (720) 328-3897
8. CreateU Gym
About the gym
At CreateU Gym they offer various memberships according to your needs. From facility access & utilizing their off-site workout/nutrition application, to full coaching with their Registered Dietitian & Certified Workout Experts.
They are more than just a gym. They are a facility with minimal rules & overwhelming support.
At CreateU, they love diversity and welcome all people with a passion for fitness. If you're a beginner in your fitness journey, or an advanced athlete who wants to workout with their friends they have got you covered.
Their plans
They have the bronze, silver and gold plans, you can check their website for recent pricing for the plans and packages for each plan.
Address: 5181 W 64th Ave, Arvada, CO 80003
Contact:  720-633-3167
9. Accolade Fitness
About the gym
At Accolade Fitness, their main goal is to give each member an optimal workout experience by providing up-to-date, professional grade equipment that is functioning 100% of the time and maintaining an inviting, clean facility.
Duane Johnston started Accolade Fitness in March 2009. Through years of gym membership, Duane endured several ownership changes, name changes and philosophy changes.
He understood firsthand that most gym members just want a clean, friendly environment and plenty of fully functioning equipment so they can get in a workout at their own time and own pace without the corporate runaround.
A membership at Accolade Fitness certainly has its privileges. You will find a full array of services and amenities all at an exceptional value. Accolade Fitness offers its members the unique advantage of hands-on management with timely responses, resolutions and improvements.
Services they offer
Accolade Fitness provides their members the best service possible with:
Their Staff
New Equipment
Guest Privileges
Unlimited Tanning
No Pressure
Membership Application
If you are interested in joining Accolade Fitness, check out for the Membership Application in the membership section of their website for information on how to do that.
They offer free classes to their members, including Yoga, Suspension Training, senior-friendly classes, and a variety of Zumba: Zumba Fitness, Zumba Toning and Zumba Gold. For their early morning crowd, they have a free 6 a.m.
Address: 4390 Arrowswest Drive Colorado Springs, CO 80907
Contact: (719) 592-1111
10. Green Door Fitness
About the gym
To Green Door  physical fitness is the ability to carry out daily tasks with vigor and alertness, without undue fatigue and with ample energy to enjoy leisure time pursuits and to meet unforeseen emergencies.
In simple terms, they want their workouts at Green Door Fitness to be challenging and harder than anything you have in your daily life. So, when life happens you are ready.
That creates a sense of ease and enjoyment when you are playing with your family, walking the dog, or when tragedy strikes and you need to run for help. They want you to be prepared for anything, which means being Green Door Fit.
Their services
Training
Massage
Super spin and more
Address: 2404 E Colfax Ave, Denver, CO
Contact: 303.667.7047
Conclusion
Having the knowledge of different gyms in Colorado you can visit for your workouts is good.
Remember health is wealth and keeping fit is a way of you ensuring a healthy living. Always consider your health and keep fit by exercising regularly.
Editor's pick
Best Gym equipment for home 2023
Best 7 exercises to do everyday
Workout at home without equipment