Working out helps you stay healthy and fit. If you want the best fitness experience, working out in a gym where you get access to the best gym equipment and fitness experts will help you achieve your fitness goals with fun.
In today's blog post, we will discuss Gyms in Aberdeen UK. Read till the last line to get the information you need about them so you can select the one that suits you.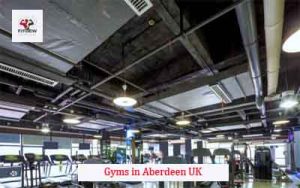 Gyms in Aberdeen UK
Here are Gyms in Aberdeen UK
PureGym Aberdeen Shiprow
About the Gym
At PureGym, they have plenty of gear to assist you in achieving your fitness goals. Their gym is open 24 hours so you can work out whenever you like. There is no contract which means you can leave whenever you like.
They want to keep PureGym a safe environment for everyone to work out. If you plan to train at night or during un-staffed hours, make sure you read their unstaffed hours document on their website to ensure your safety when at the gym.
Their Amenities
Free WIFI
Full air-con
PTs available and more
Their Classes
Burn it
Absolute abs
Bodytone
Circuits
Cycle and more
For their membership plans contact them
Address: Shiprow, Aberdeen, ABERDEEN AB11 5BW
Phone: +44 3444770005
Athletic Edge
About the Gym
Athletic Edge gym is fully equipped with everything you need to take your fitness to the next level.
They have a large selection of free weights, cardio machines, squat racks, and an AstroTurf track. All this equipment combined with luxury changing and showering facilities will ensure you enjoy your training.
Their experienced coaches are always on hand to answer any questions you might have and can assist you in achieving your fitness goals.
Their Classes
Mobility
Pilates
Olympic lifting and more
For their membership plans click here
Address: Springfield Rd, Aberdeen, AB15 7SE, UK
Phone: 01224 209917
Nuffield Health Gym (Aberdeen Fitness & Wellbeing Gym)
About the Gym
At Nuffield Health Gym, they offer you the best facilities, services, and well-being experts so that you can enjoy an exceptional fitness experience.
Their Gym Amenities
Swimming Pool
Sauna/Steam Room
Cycling Studio
Nuffield Health 24/7
Their Classes
Virtual Rpm
Les Mills Grit Strength
BodyAttack and more
For their membership plans contact them
Address: Justice Mill Lane, Aberdeen, AB11 6EQ
Phone: 01224 588789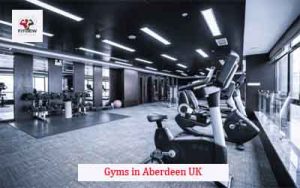 Village Gym Aberdeen
About the Gym
At Village Gym Aberdeen, you have access to enjoy top-notch kit on their spacious gym floor, get your lengths done in their indoor, heated swimming pool, and tackle one of over 100 fitness classes every week including the latest HIIT, cardio, circuit training, cycle, and holistic classes from Les Mills.
In their gym, you can wind down after your workout with a steam room and sauna session and grab a Starbucks or a light bite in the bar and restaurant.
Their Gym Amenities
Gym
Swimming Pool
Classes
Group Cycling and more
Their Classes
Les Mills Body Combat
Les Mills Body Pump
Les Mills Sprint and more
For their membership plans contact them
Address: Prime Four, Kingswells Aberdeen AB15 8PJ
Phone: 01224 470025
Aberdeen Fitness Studio
About the Gym
Aberdeen Fitness Studio is a fully private personal training gym, specializing in Women's small-group personal training and one-to-one sessions.
​They assist their clients in getting stronger, losing fat, and becoming more confident. With a selection of ladies-only small group PT, one-to-one, and buddy sessions to choose from, their well-equipped and spacious private studio is the ideal environment to work towards and achieve your fitness goals.
​Unlike in large commercial gyms, in their gym, there is no competition for equipment, hassle, intimidation, or egos to contend with. If you would like to find out more about how they can assist you, get in touch with them to book your free consultation.
Their Personal Training Services
Women's Small Group Personal Training
One-to-One Sessions
Buddy Sessions
For their membership plans contact them
Address: 1a Ruthrie Terrace, Aberdeen AB10 7JY, UK
Phone: 07951 629402
StudioBe
About the Gym
At StudioBe, they are a group of passionate local individuals who are keen to make a difference in the health and well-being of their local community.
​Their trainers and instructors have decades of industry experience and are renowned throughout Aberdeen for their motivational and enthusiastic personalities.
​StudioBe is located in the heart of Aberdeen's West End. Their clients range from individuals looking for personal training to those looking to participate in group classes such as Spin, Yoga, and Pilates.
​These classes will be open to all abilities and training goals will be tailored to suit your fitness goals and lifestyle needs.
Their Classes
BEConditioned for £7
Buggy Buddies for £7
Pilates for £10
Dynamic Hatha Flow Yoga for £10
Yoga for £10 and more
For their membership plans click here
Address: 13 Carden Place Aberdeen AB10 1UR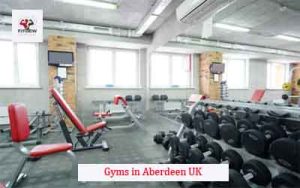 Snap Fitness Aberdeen
About the Gym
At Snap Fitness Aberdeen, you get 24/7 gym access to the best range of cardio, strength, functional training equipment, group fitness classes, and qualified personal trainers all in a supportive community to assist you in moving your body and your mood.
Their Gym Amenities
24 Hour Access
Cardio Equipment
Strength Training
Free Weights
Group Classes
Personal Training
Private Showers
Snap App and more
Their Classes
Strength and conditioning
Cardio
Body and mind
Their Membership Plans
All their membership plans include full access to their gym, plus all other gyms in the UK and worldwide (1000+) as well as unlimited group fitness classes.
12-month Membership for £24.99 per month (Fixed 12-month membership with monthly payments).
12-Month Pre-Paid Membership for £24.92 per month (Lowest monthly price membership available, full amount paid upfront).
Student Monthly Membership for £28.99 per month (Flexible rolling monthly contract, Student ID required).
Address: 132 West North Street, Aberdeen AB24 5AR
Phone: 01224632597
Conclusion
Having knowledge of gyms in Aberdeen UK as a resident will help you make the best decision in your selection of the gym where you will achieve your fitness goals.
Ensure you check for other requirements you want in the gym like their gym time and location to be sure it is convenient for you so you can have a nice fitness experience.
Editor's Pick
How to Stay Motivated in Your Gym Routine ( A must read if you want to stay motivated while working out)
10 Best Gym Exercises for Stress Relief and Relaxation (A must read for everyone)