Have you been searching for gyms in Johannesburg where you will get the best fitness experience? If yes, this is the content you need to read now.
In today's blog post, we will discuss Gyms in Johannesburg. Read till the last dot to get the information you need to make your decision about the gym where you will achieve your fitness goals.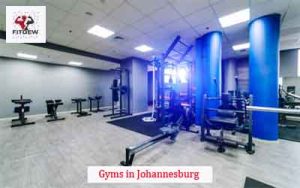 Gyms in Johannesburg
Here are Gyms in Johannesburg
Linbro Fitness Park
About the Gym
At Linbro Fitness Park, they are about the community and fitness. They enjoy bringing like-minded people together who have the same interests and fitness goals.
Linbro Fitness Park allows for every walk of life, individual, and athlete, the ability to become better (both physically and mentally), healthier, and happier individuals.
They offer disciplines like Functional Fitness, Boxing, boot camp, HIIT and Kickboxing, Mobility, and stretch classes, Personal Training, Nutrition coaching, and Health and Wellness Coaching.
Their expert Coaches are here to guide you on your fitness journey.
Their Facilities
Arena 1
Workout floor 2
Studio
Their Classes
Functional fitness
Boxing – adults and kids
Kickboxing – adults and kids
Bootcamp / boxercise – adults and kids
HIIT classes
For their membership plans click here
Address: Unit 9 Linbro Wedge Business Park, 74 1st Rd, Linbro Park, Johannesburg, 2065, South Africa
Phone: +27 64 555 4077
Fitness Fusion
About the Gym
At Fitness Fusion, their goal is to assist you in achieving your goals. They tailor your exercise goals and healthy living options carefully.
Your holistic fitness regime is curated to your abilities and desires and they push you to achieve even more.
Assisting clients in achieving their fitness and health goals is the reason they get out of bed in the morning. Your success is their success.
They inspire you and themselves with fitness challenges and believe that with team support they can all achieve a better quality of life.
Their Classes
Pilates
Arial Yoga
HITT Classes
Private Training
Personal Training
Pilates Reformers and more
For their membership plans contact them
Address: 105 Central St, Houghton Estate, Johannesburg, 2198, South Africa
Phone: +27 82 903 9005
Pilates and Wellness Studio Melville
About the Gym
At Pilates and Wellness Studio Melville, they are passionate about your health and well-being.  They offer Pilates as well as personal training classes.
They believe working one-on-one with you is the secret to becoming your healthiest self. They encourage you to work out with them based on accountability and the drive to become healthy.
Their gym was established in 2001 and since then, their exceptional instructors have changed lives for the better. They believe that exercising the body allows for a positive mindset.
Their Classes
One-on-one Pilates Classes
Pilates Partner Classes
Personal Training Classes
For their membership plans click here
Address: No. 34 4th Ave, Melville, Johannesburg, 2109
Phone: +27 63 642 8231
Burnside Gym
About the Gym
Burnside is a strength and conditioning gym. At their gym, they strive to want more from their performance and aspire to bring you a positive environment with the aim of creating a sense of community through a culture of hard and honest training.
They believe that the methodology works, the community is real, and the way they approach their time in the gym transitions into every aspect of their lives.
Their Classes
Energy system development
Interval weight training
General physical preparedness
Strength
Sys / GPP game day
For their membership plans click here
Address: 400 Jan Smuts Ave, Craighall Park Johannesburg, 2196
Phone: 079 152 6730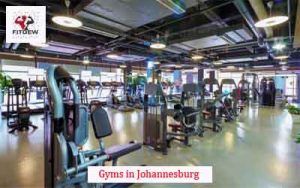 CoreOne Health & Fitness
About the Gym
At CoreOne Health & Fitness, their unique small group training style gives everybody special attention and makes losing weight and gaining muscle look easy. They have over 25 years of experience in life, mind, and body transformations.
Their trainers are not drill sergeants; they are genuine people who get you into shape with a smile but also know how to push you when you need it. They take care of their facilities, keeping them clean and cared for.
They have fitness classes for the whole family to get into shape, so you can go work out in a fun, judgment-free, and supportive gym.
Their Classes
Strength and Toning
Cardio boxing
Muscle up
Full body workout and more
For their membership plans contact them
Address: 2 Jordie Road, Panorama Complex, 0A Yellow Wood Cres, Mulbarton, Johannesburg South, 2059
Phone: +2771 743 4269
The Yard Athletic
About the Gym
The Yard Athletic is a Strength and Conditioning facility that provides high-performance training for athletes and anyone looking to improve their fitness, physique, and long-term health.
Everything they do is based on getting results.
The Yard was born out of a desire and need for a training facility that would allow them to assist clients in achieving the best results possible in the most efficient manner possible.
Their combination of knowledge and an inspiring, high-energy environment leads to a training experience that ensures that they are getting the best possible results for their members.
At The Yard, you will be guided through the most effective training programming and methods by highly skilled trainers who are passionate about assisting you in achieving your fitness goals.
Their Services
Youth holiday training camp
Yard lifting club
Boxing
Group fitness
Semi-private personal training
For their membership plans contact them
Address: Corner of William Nicol and Leslie, Fourways, Magaliessig, Johannesburg, Gauteng 2191
Phone: +27734921565
Pure Motion Fitness
About the Gym
At Pure Motion Fitness, they are a team of dynamic instructors who are passionate about teaching and assisting women from all around the world; sculpting and toning their bodies. They all come from different fitness backgrounds so every class is different and fun at the same time.
Their classes work the entire body while targeting individual body areas to burn fat and sculpt and tone your arms, thighs, and abs.
Their Classes
Pure barre (online classes)
Pure barre (studio classes)
Pilates (studio classes)
Hiit and step (studio classes)
For their Membership Plans contact them
Address: PMF Rivonia Studio: Rivonia Village Shopping Center, Cnr. Rivonia Blvd & Old Mutual Rd, Johannesburg
Phone: (+27) 79 791 3052
Viva Gym Oakdene
About the Gym
Viva Gym concept brought to South Africa from Europe offers something that the country has been missing: a gym with high quality, world-class equipment at an affordable rate.
They believe that everybody should be striving to be fit and healthy, and to do this they have made it as convenient and affordable for you as possible. They decided to focus on providing a modern, energetic, and innovative exercise experience that will appeal to all.
Their Team goal is to create happy and healthy communities. Their gyms are friendly, supportive, and judgment-free spaces where everybody and anybody can come in, be real, work out, and leave feeling good.
At Viva Gym, you get unlimited access to a wide range of classes and their world-class facilities and equipment.
Their Facilities
Their equipment
Their studios
Relax and unwind
Their Classes
Evolve cardio
Spinning
Yoga
Virtual cycle
Evolve Abs
Body conditioning and more
For their membership plans contact them
Address: Cnr Comaro St & Boundary Ln, Ground Floor, Comaro Crossing, Oakdene, Johannesburg South, 2190, South Africa
Phone: +27114361366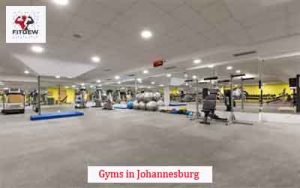 Planet Fitness
About the Gym
Their gym was established in 1995 and right from then, their vision has been to become South Africa's most loved health and fitness brand.
At Planet Fitness, they aim to make every workout in their gym a nice gym experience. So, whether it is bringing generators on board to ensure your workout is never disrupted or including free Wi-Fi, all they do is make every workout at their gym an awesome experience.
Their Gym Facilities
Accuniq Machine
Change Rooms
Free Wi-Fi
Functional Training Area
Secure Lockers
Super Circuit
Their Gym Classes
50 Shades Fitter
Boot Camp
Brazilian Booty Blast
Con-Core
Dance Fit and more
For their membership plans contact them
Address: Planet Fitness – Just Gym – Newtown, 355, Newtown Junction, Carr St &, Miriam Makeba St, Newtown, Johannesburg, 2000, South Africa
Phone: +27 10 020 1360
Bronx Gym
About the Gym
At Bronx Gym, they offer a full range of training services and classes to accommodate all people and ages. This range of services includes aerobics classes, spinning classes, boxing classes, and cardio equipment such as treadmills and bikes.
If you are looking for some guidance, they also provide a personal training service and all of their trainers are fully qualified to assist you in reaching your fitness goals.
Bronx Gym has a full Xtreme Nutrition section in the gym.  They also have a full juice bar that makes lovely juices and smoothies for all the health fanatics.
Their Classes
Boxing classes
Aerobics classes
Spinning classes
Their Membership Plans
Monthly membership for R300
Student membership for R250
Daily membership for R50
For more information on their membership plans contact them
Address: 9 Pretoria St, Hillbrow, Johannesburg, 2001, South Africa
Phone: 062 658 1889
Gyms in Johannesburg CBD
Here are Gyms in Johannesburg CBD
The Bronx Gym
Planet Fitness – Just Gym – Newtown
Viva Gym Rosebank
Fitness Fusion
Pilates & Wellness Studio Melville
Linbro Fitness Park
Conclusion
Ensure you check the time the gyms open to be sure it works with your schedule. Also, ensure you go to a gym the location is convenient for you so the distance won't prevent you from regularly working out.
If you have any health issues, discuss them with your doctor before starting with your workout routines.
Remember taking the right diet will complement your workout efforts. So, make sure you follow a diet plan so you can get the results you need from your workout sessions. You can work with a diet expert to get a diet plan to suit you.
Exercise is not a one-time off thing so be consistent with your workouts. Consistency is what will give you the results you need.
Editor's Pick
How to Stay Motivated in Your Gym Routine ( A must read if you want to stay motivated while working out)
10 Best Gym Exercises for Stress Relief and Relaxation (A must read for everyone)
7 Best Gyms in Detroit Michigan