If you want the best fitness experience while working on your fitness goals, working out in a gym where you can have access to the best gym equipment and access to fitness experts is the way you can get it done. If you have been searching for the best gyms in Athens, this is the content you should not miss reading.
In today's blog post, we will talk about gyms in Athens Ohio. Read till the end of the content to get the information you need to select the gym where you will achieve your fitness goals.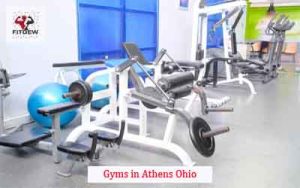 Gyms in Athens Ohio
Here are Gyms in Athens Ohio
CrossFit Seo
About the Gym
At CrossFit Seo, their focus is on your personal growth. They want you to have improved self-confidence, a stronger mind-body connection, more energy, and increased mental toughness.
They understand that everyone who comes to them does not necessarily want or need to become a world-class athlete.
However, they want all of their community members to improve their core, foundational movements, become stronger, and be healthier. After coming to CrossFit, they want you to be able to complete your daily tasks more efficiently and with greater ease.
Their Services
CrossFit kids
Intro to CrossFit class
Endurance class
Therapeutic massage
Nutrition coaching
Hatha yoga
Personal training
Weightlifting class
Gymnastics fundamentals class
Birthday parties
Their Membership Plans
Unlimited for $125 per month (With this membership plan members can sign up for one Group WOD and open gym session per day Monday thru Sunday).
Student/service/Leo for $105 per month (This membership plan is the same as the unlimited plan. However, this membership is only for students, active and retired service members, and LEO personnel (e.g.; Fire, Police, Paramedic, etc.). A valid identification may be requested at any point in time while in attendance at CrossFit SEO. Student/Service/LEO members can sign up for one Group WOD and open gym session per day Monday thru Sunday.
Multi-month discounts: A discount is available with the purchase of a multi-month membership. For you to receive the discount, the cost of a multi-month membership must be paid upfront and in full.
3-month membership for $356.25 (for regular members)
6-month membership for $675 (for regular members)
Family discounts: If more than one family member will be joining the Box, the family will pay one membership and get a 20% discount on a one-month membership.
The Prices do not include tax.
Pass Rates
Drop in for $20.00 or Purchase SEO gear
Weekly (members only) for $70.00 (Weekly passes last 6 Days from the date of purchase and are only available for current members).
Punch card for $90.00 (This pass is good for 6 classes within 3 months of purchase).
For more information about their membership plans contact them
Address: 762 W. Union Street, [Behind Third Sun Solar] Suite A, Athens, OH 45701
Phone: (740) 591-0735
WellWorks
About the Gym
WellWorks is Ohio University's wellness program. They offer a variety of wellness services to Ohio University employees as well as the surrounding area. From massage to nutrition to personal training, they have your wellness needs covered.
At WellWorks, their mission is to create a supportive community that empowers the pursuit of personal adventures. The vision is to Create a wellness community that shares their journey by building connections. They are more than a fitness facility; they are a wellness center.
WellWorks offers a wide array of wellness services, all of which can be managed on their Member Portal. Anyone is invited to create an account on their member portal to view the services available. The creation of an account does not obligate you to any purchases.
However, an account is necessary to be able to purchase memberships, register for classes, or access additional resources such as recipe books and wellness coaching.
Wellness Services Available to the Public
Massage Therapy
Nutrition Programming
Wellness Coaching
Produce Buying Club
Their Membership-based Services
They currently offer two membership types
Facility Memberships
Virtual Membership
Their members can enjoy the following services
Personal Training
Group Fitness
For their membership plans click here
Address: 1 Ohio University Grover Center E124 Athens, OH 45701
Phone: 740.593.2093
Chasing Dreams Fitness
About the Gym
At Chasing Dreams Fitness, they focus on developing the athletic and sports performance of individuals and small groups by offering CrossFit, Bootcamp, and weightlifting classes.
The equipment available consists of strength and conditioning equipment including but not limited to free weights, resistance, and cardiovascular units.
They also provide nutrition counseling and plan development for individuals' specific dietary goals. They educate the client on how, what, and when to put the right nutrients in to get the most performance and production out of your body.
Their gym is a garage gym offering small group and personal training. Chasing Dreams Fitness is a CrossFit affiliate.
They care about you as an individual and are here to assist you in achieving your goals by programming movements specifically for your needs. They strive for individuals to excel physically and mentally through quality movements, nutrition, and mindfulness. They have fun getting better.
Their Classes
CrossFit classes
Bootcamp
CDF Lift
CDF Barbell
For their membership plans contact them
Address: 6430 Old 33 Road, Athens, Ohio 45701.
Phone: (937) 681-1914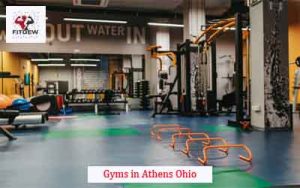 Pilates of Athens
About the Gym
At Pilates of Athens, they offer small group classes where you have fun learning Pilates with their other community members. Their instructors are body science specialists with a unique skillset in the healing arts.
When you make a commitment to your health and wellness, you will get immediate results leaving the studio feeling taller, supple, and energized.
Their Gym Services and Membership Plans
Pilates private, semi-private sessions, and small group classes
Private Session for $50
Group Equipment Session for $35
Studio mat class for $20
Suspension Pilates for $25
Pilates Playground for $35
Relax and rejuvenate
One Hour Session for $80
90-minute Session for $120
Rolf SI Sessions for $135
Restorative Yoga for $60-90
For more information on their membership plans contact them
Address: 540 W Union St Suite F, Athens, Ohio 45701
Phone: (740) 594-2332
Planet Fitness Athens
About the Gym
At Planet Fitness Athens, they make sure their workout environment is a place where everyone feels accepted and respected.
They ensure their club is clean and welcoming. Their staff is friendly and their certified trainers are ready to offer you the assistance you need to achieve your fitness goals.
Whether you are a first-time gym user or a fitness veteran, you will always have a home in their Judgement Free Zone.
Their Gym Amenities
Bring a guest anytime
Use of any Planet Fitness worldwide
Use of tanning
Use of massage chairs
Use of hydromassage™
Use of total body enhancement
Exclusive PF+ app workouts
PF app workouts
Free fitness training
Free WIFI and more
For their membership plans contact them
Address: 973 East State St. Athens, OH 45701 United States
Phone: (740) 924-3003
Conclusion
Ensure you discuss with your doctor if you have any health issues before you get started with your fitness journey.
Make sure you are taking the right diets that will complement your workout efforts. You can consult a diet expert to create a diet plan for you to follow so you can get the needed results from your fitness sessions.
Editor's Pick
8 Best Gyms in Cincinnati Ohio
How to Stay Motivated in Your Gym Routine ( A must read if you want to stay motivated while working out)