Working out in the gym gives you access to use the equipment you require for your fitness goals to be achieved as well as access to advice from fitness experts.
Do you want to know about gyms in Toledo Ohio where you can get access to what you need to achieve your fitness goal? If yes, this is the content you have been searching for.
This content is about gyms in Toledo. Read till the end to get all the details about the gyms.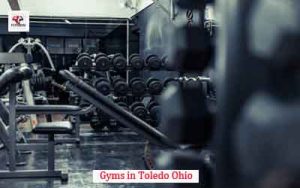 Gyms in Toledo Ohio
Here are Gyms in Toledo Ohio
Planet Fitness Toledo
About the Gym
At Planet Fitness Toledo, they ensure to make available a workout environment where everyone feels accepted and respected.
They make sure their gym is clean and welcoming. Their staff is friendly and their certified trainers are prepared to offer you the assistance you need.
Their Gym Amenities
Bring a guest anytime
Use of any Planet Fitness worldwide
Use of tanning
Use of massage chairs
Use of hydromassage™
Exclusive PF+ app workouts
PF app workouts and more
For their membership plans contact them
Address: 2630 W Laskey Rd Toledo, OH 43613-3206 United States
Phone: (419) 472-0200
Glass City CrossFit
About the Gym
Glass City CrossFit is owned and operated by Emily Downing, Nick Downing, and Britta Castillo. They want their members to feel supported and motivated to achieve their fitness and nutrition goals.
Their team is concerned with assisting in guiding all their members to obtain achievable goals they set for themselves. They take a holistic approach to encourage a balance of fitness, nutrition, and a positive mindset.
No matter where you are in your fitness journey, they believe the body will achieve, and they are happy to assist you in getting it done.
Their Programs
Foundations
CrossFit Classes
I.T.E Classes
Sports Performance
Olympic Weightlifting
Strength Class and more
For their membership plans contact them
Address: 3063 W Alexis Rd, Toledo, OH 43613
Phone: (419) 273-6473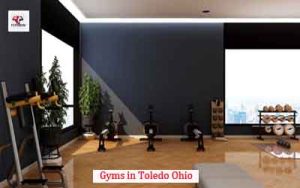 Revitalize Fitness
About the Gym
Revitalize Fitness is a local, veteran-owned, and operated fitness facility in Maumee and Toledo, Ohio.
From the moment you walk in the door, they ensure you feel welcomed and comfortable. They pride themselves on getting to know every member on a more personal level.
What they offer
Personal training
Free fitness consultation
Personalized fitness plan
For their membership plans click here
Address: 2588 W Sylvania Ave Toledo, OH, 43613
Phone: 419-472-1319
Alpha Omega Gym
At Alpha Omega Gym, their trainers are experts in empowering each client to achieve their highest potential by making use of a personalized and integrative approach to optimize performance in Powerlifting, Olympic lifting, Strongman, Functional Performance, and Endurance Training.
Their goal is to make available an atmosphere that is welcoming and supportive of all members. Whether you are new to fitness or a seasoned athlete, they have state-of-the-art equipment and expert trainers that will assist you and support you in achieving your fitness goals.
Their Classes
Guided Stretch
Circuit Training
Barbell Basics for Women
Total Body Strength
Kettlebell Circuits
Starting Strength for Everyone and more classes
For their membership plans click here
Address: 4639 West Bancroft Street, Toledo, Ohio 43615, United States
Phone: 419-405-0313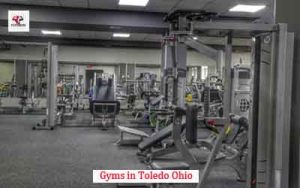 LiteFIT Gym
About the Gym
At LiteFit Gym, their team of fitness and nutrition professionals is invested in your health. They ensure to make their decisions with their members' well-being in mind.
They understand that making fitness a priority is hard. Their team is available to offer you the assistance you need to achieve your fitness goals and see lasting results.
Their Programs
Group Training
Nutrition
Personal Training
Teen Program
Kids Program
Nutrition Challenge
Their Membership Plans
Their membership starts at $50 per month. For more information about their membership plans contact them.
Address: 6801 Central Ave Toledo OH 43623
Phone: +14196646250
Fitness 4 All
About the Gym
Fitness 4 All was founded in 2008 by Keith and Michelle Zoeller with a vision of changing lives. Keith is a well-known leader in the fitness industry and has more than 30 years of experience.
The gym is a community of like-minded people who concentrate on assisting each other to stay healthy.
Their fitness centers provide the best in personal training, cardio equipment, free weights, circuit machines, classes, and more. They are concerned about your total body and also about how you feel.
Their classes
Sports Performance Training
For their membership plans contact them
Address: 3350 N Holland Sylvania Rd Toledo, OH 43615
Phone: 419-724-4140
Conclusion
Knowing about the gyms in Toledo Ohio as a resident will help you in decision-making about the gym where you will get everything you need to achieve your fitness goals.
Remember exercise is not a one-day off thing and for you to get the required results, you will need to be consistent. Consistency brings the result.
Ensure to take the right diets to complement your workout efforts. If you need assistance with your diet plans, you can contact a diet expert to plan the meals you need while working out.
If you have any health issues, make sure you discuss them with your doctor before getting started with your fitness journey.
Editor's Pick
How to Stay Motivated in Your Gym Routine ( A must read if you want to stay motivated while working out)
10 Exercises for soccer players at the gym (A must read for soccer players who want to be high performers)
10 Best Gym Exercises for Stress Relief and Relaxation (A must read for everyone)
6 Best Gyms in Brooklyn New York