In this blog post, we will take you on a journey through Gyms in Coventry UK, uncovering the hidden gems and well-known hotspots that define the city's fitness culture.
Whether you are a fitness enthusiast looking for your next challenge or a beginner taking your first steps on the path to a healthier you, Coventry's gyms have something to offer. Get ready to explore, sweat, and embark on a transformative fitness journey in Coventry.
Whether you are a local or just passing through, Coventry's fitness scene is brimming with options to suit every workout style and preference.
From state-of-the-art facilities equipped with the latest fitness technology to boutique studios offering specialized classes, the city boasts a diverse fitness landscape that caters to everyone, regardless of age or fitness level. Read till the last dot to get the information you need about the gyms.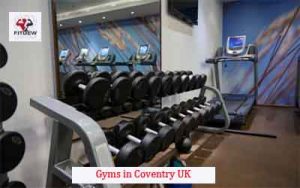 Gyms in Coventry UK
Here are fitness centers in Coventry UK
PureGym Coventry Skydome
About the Gym
At PureGym Coventry Skydome, everyone is welcome, whether you are new to fitness or are on the road to developing an Ironman physique.
As well as being low cost, they are open 24 hours, jam-packed with top-quality equipment and free fitness classes.
They want to keep their gym a safe environment for everyone to work out. If you plan to train at night or during un-staffed hours, read their unstaffed hours document on their website to ensure your safety when at the gym.
Their Amenities
Free parking
220+ bits of kit
Free WIFI
Full air-con and more
Their Classes
Cycle
Bodytone
Sweat 30
Absolute ABS and more
For their membership plans contact them
Address: The Skydome, Croft Road, Coventry CV1 3AZ
Phone: +44 3444770005
JD Gyms
About the Gym
At JD Gyms, they have the best cardio and strength equipment, 200+ classes each month, saunas in their luxury changing rooms, and a great location with plenty of free parking, all included for one amazing no-contract price.
Their Gym Facilities
250+ machines
200+ classes a month
Large free weights zone
Bootcamps, JD burn & boxing
Luxury changing rooms
Saunas and more
Their Classes
Cardio
Spin
Strength
Yoga
For their membership plans contact them
Address: Belgrade Plaza Coventry CV1 4AJ
Phone: 02477 719 820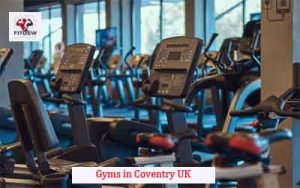 Village Gym Coventry
About the Gym
At Village Gym Coventry, they offer high-end Technogym equipment, expert personal trainers, and a full timetable of classes including holistic fitness, combat and BodyPump classes, aqua aerobics, and HIIT classes in their own designated Burn studio.
When you are away from the gym floor, you can unwind in their indoor swimming pool, sauna and steam room, or whirlpool.
There is a bar, restaurant, and a Starbucks on-site for a light bite and post-workout catch-up with your gym buddies.
Their Gym Facilities
Gym
Swimming Pool
Group Cycling
Technogym and more
Their Classes
Les Mills Sprint
Zumba
Les Mills Body Balance
Power Yoga and more
For information on their membership plans contact them
Address: Dolomite Lane Coventry Business Park Coventry CV4 9GZ
Phone: 024 7771 0860
Capitol Gym
About the Gym
At Capitol Gym, their expert and knowledgeable staff are always on hand to offer free help and advice. They strive to offer the very latest training equipment that is maintained to the highest standards, alongside their own in-store Supplement and Nutrition Shop.
Since the gym was established in 1988, they have always ensured that their members new and old can be guaranteed a warm, friendly training atmosphere.
Their Facilities
Cardiovascular
Free weights
Resistance machines
Plate-loaded machines
Heavy bag room
Supplement bar
Posing room and more
Their Classes
Muay Thai
Capitol ABC
Kids boxing
For their membership plans click here
Address: 180 Longford Road Coventry West Midlands CV6 6DR
Phone: 02476 364 237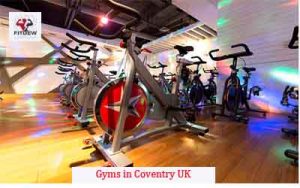 Other Gyms in Coventry UK
Future Fitness
Address: 42 Far Gosford Street, Coventry, CV1 5DW
Phone: 02476 229 269
Fitness Factory
Address: 8-11 Santos Close, Coventry, CV3 2FG
Simply Gym
Address: Earl Place Business Park, Fletchamstead Hwy, Coventry CV4 9XL
Phone: 024 7667 2358
Red Corner
Address: 290B Walsgrave Road, Coventry, CV2 4BL
Phone: 02476459966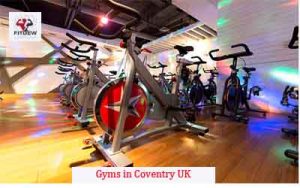 Evolution Of Fitness
Address: 180 Fletchamstead Hwy, Canley, Coventry CV4 7BB
Wildcard Strength and Conditioning
Address: Unit 8, FarGo Village, Far Gosford Street Coventry West Midlands CV1 5ED
Phone: 07897 018156
Amity Fitness
Address: 106 St Nicholas Street Radford, Coventry, CV1 4BT
Phone: 02476101282
Body Matters Gym
Address: Kenpass Hall, Kanpass Highway CV3 6AW, Coventry
Phone: 024 7641 8282
Conclusion on Gyms in Coventry UK
Gyms in Coventry play an important role in promoting physical fitness and overall well-being in the community.
These fitness facilities offer a diverse range of workout options, from state-of-the-art equipment to various fitness classes, catering to the needs and preferences of individuals at every fitness level.
Gyms in Coventry provide a supportive environment for people to pursue their health and fitness goals, fostering a sense of community and motivation.
The convenience of location and flexible membership options make it easier for Coventry residents to prioritize their health and fitness.
They remain integral in promoting a healthier, happier, and more active community, making them an essential part of Coventry's fitness landscape. You can get started with your fitness journey today and remember it takes consistency to achieve the goals.
Frequently Asked Questions about Gyms in Coventry UK
What are the popular gym chains in Coventry?
Some popular gym chains in Coventry include PureGym, The Gym Group, Nuffield Health, and Anytime Fitness, among others.
Are there any 24/7 gyms in Coventry?
Yes, there are several 24/7 gyms in Coventry, such as PureGym and Anytime Fitness, which offer round-the-clock access to their facilities.
Are there personal trainers available at Coventry gyms?
Yes, most gyms in Coventry offer personal training services. You can usually book sessions with a certified personal trainer to help you achieve your fitness goals.
Do gyms in Coventry have parking facilities?
Most gyms in Coventry have parking facilities, but the availability of parking may vary. Some gyms offer free parking, while others may have paid parking options nearby.
Editor's Picks
20 Best Gyms in Newcastle upon Tyne UK
4 Best Gyms in Columbia Maryland
How to Stay Motivated in Your Gym Routine ( A must read if you want to stay motivated while working out)