Welcome to the vibrant world of fitness in Swansea, where strength meets serenity, and sweat transforms into success.
In this blog post, we will explore the heart-pounding workouts, cutting-edge facilities, and the incredible fitness community that make gyms in Swansea UK the ultimate destination for those on a quest for health, vitality, and the thrill of the journey. Get ready to be inspired as we dive into the dynamic fitness scene of Swansea, where your fitness dreams come to life.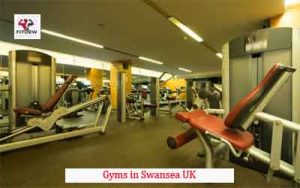 Overview of Gyms in Swansea UK  (The Swansea Fitness Scene)
Swansea located in South Wales, United Kingdom, has a growing fitness scene that caters to a diverse range of interests and fitness levels.
In Swansea, they have numerous gyms and fitness centers, both large chains and smaller, locally-owned facilities. These gyms offer a wide range of equipment, group fitness classes, and personal training services.
The city's beautiful coastal location and proximity to natural areas like the Gower Peninsula make it a great place for outdoor fitness enthusiasts. Many people in Swansea enjoy activities like running, cycling, hiking, and water sports.
Swansea has a rich sporting culture, with various sports clubs catering to rugby, football, cricket, and more. These clubs make available opportunities for people to get involved in team sports and maintain an active lifestyle.
There are several yoga and Pilates studios in Swansea, offering classes for all levels. These disciplines are popular for their focus on flexibility, strength, and mindfulness.
Swansea has a thriving martial arts and combat sports community, with dojos and academies offering classes in disciplines such as Brazilian Jiu-Jitsu, Muay Thai, karate, and boxing. The city hosts various running and cycling events throughout the year, including marathons, half-marathons, and charity rides, attracting participants from all over.
Some fitness enthusiasts in Swansea are drawn to activities like parkour and calisthenics, which involve bodyweight exercises and movements in urban environments.
Generally, Swansea's fitness scene continues to evolve and diversify, providing a range of options for individuals to pursue their health and wellness goals. Whether you are into traditional gym workouts, outdoor adventures, or niche fitness activities, Swansea has something for everyone.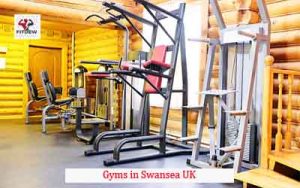 Importance of choosing the right gym
Choosing the right gym is essential for your fitness journey and overall well-being. Here are many reasons why selecting the right gym is important
Fitness Goals: Different gyms cater to different fitness goals. Some are concerned more about bodybuilding and strength training, while others emphasize cardio or group fitness classes. Going for a gym that aligns with your specific goals will help you stay motivated and make progress.
Location: If your gym is too far away from your home or workplace, you may not go to the gym regularly. A convenient location makes it easier to stick to your workout routine.
Equipment and Facilities: The gym should have the equipment and facilities you need for your workouts. Whether it is free weights, machines, cardio machines, or specialized equipment, ensure the gym has what you require.
Cleanliness and Hygiene: A clean and well-maintained gym is essential for your health and comfort. Dirty or poorly maintained gyms can be breeding grounds for germs and can affect your general fitness experience.
Trainers and Instructors: If you are a beginner or need guidance, having access to qualified trainers or instructors can be invaluable. They can assist you in developing a safe and effective exercise routine, correct your form, and provide motivation.
Atmosphere and Community: The gym's atmosphere can greatly impact your motivation. Some people prefer a no-nonsense, focused environment, while others enjoy and work better in a more social and supportive atmosphere. Find a gym with an ambiance that suits your preferences.
Operating Hours: Check if the gym's operating hours align with your schedule. It is frustrating if your gym closes before or opens after you have time to work out.
Cost and Membership Options: Gyms vary in cost and membership plans. Consider your budget and choose a gym that offers reasonable rates and flexible membership options that suit your needs.
Trial Periods: Many gyms offer trial periods or day passes. Take advantage of these to get a feel for the gym's atmosphere, equipment, and services before committing to a long-term membership.
Safety and Accessibility: Ensure the gym has safety measures in place, such as first aid equipment and staff trained in CPR. Also, check for accessibility features if you have any specific needs or disabilities.
Reviews and Recommendations: Read reviews and ask for recommendations from friends or online fitness communities. Hearing about the experiences of others can provide valuable insights into whether a gym is the right fit for you.
Personal Preferences: Ultimately, personal preferences matter. Some people prefer a big, corporate gym, while others prefer smaller, local establishments. Your comfort and satisfaction are key factors in choosing the right gym.
Now you know how important it is for you to go to the right gym, let's talk about the Fitness Centers in Swansea.
Gyms in Swansea UK
Here are fitness centers in Swansea UK
The Gym Group Swansea
About the Gym
At The Gym Group Swansea, they have state-of-the-art equipment for cardio, strength training, weights, and a spacious functional training area. With their laid-back and inclusive atmosphere, you will always feel welcome whatever your fitness level.
Their Gym Facilities
Open 24 hours
Spacious gym
Changing rooms
Cardio machines
Weights area
Free WIFI
Their Classes
Mind and Body classes
Fundamentals classes
Strength and Conditioning
Cardio classes
You can join their gym for £17.99 a month. For more information on their membership plans contact them.
Address: 36a Princess Way Swansea SA1 5HE
Anytime Fitness Swansea (Fforestfach)
About the Gym
At Anytime Fitness Swansea, their friendly and professional staff are trained to assist you on your fitness journey, no matter how much support you need.
Their membership includes a free, no-pressure fitness consultation, access to more than 160 UK and 4,500+ gyms worldwide, and always open 24/7 convenience.
Remember, the gym is open for members to use with their secure keyfob entry system and 24/7 CCTV monitoring.
Their Gym Facilities
24-Hour Access
Convenient Access
24-Hour Security
Free Parking
Convenient Parking
Worldwide Club Access
Private Bathrooms
Private Showers
Tanning and more
Their Training Services
Fitness Orientation
Personal Training
Small Group Training
Specialised Classes
For their membership plans contact them
Address: Unit 10B, Park Fforestfach, Pontardulais Road Swansea (Fforestfach), Wales, SA5 4BB
Phone: 01792 720550
Village Gym Swansea
About the Gym
At Village Gym Swansea, they offer top-notch Technogym equipment, expert personal trainers, and a full timetable of classes including holistic fitness, combat exercise classes, aerobics, and the latest HIIT workouts.
Away from the gym floor, you can unwind in their indoor swimming pool, sauna, steam room, or whirlpool.
There is a bar, restaurant, and a Starbucks on-site for a light bite and post-workout catch-up with your gym buddies.
Their Gym Facilities
Gym
Swimming Pool
Classes
Group Cycling
Technogym and more
Their Classes
Virtual Body Combat
Les Mills Body Balance
Yoga and more
For their membership plans contact them
Address: Langdon Road Swansea SA1 8QY
Phone: 01792 341 270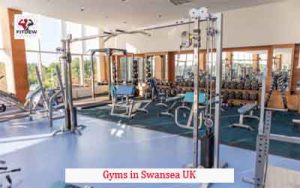 JD Gyms
About the Gym
At JD Gyms, they have the best cardio and strength equipment, 200+ classes each month, spacious changing rooms, and a great location with plenty of free parking, all included for one amazing no-contract price.
Their Gym Facilities
250+ machines
200+ classes a month
Large free weights zone
Bootcamps, JD burn and boxing
Spacious changing rooms
Ladies-only area and more
Their Classes
Cardio
Spin
Strength
Yoga
For information on their membership plans contact them
Address: 3 Parc Tawe (North) Retail Park Swansea Glamorgan Wales SA1 2AL
Phone: 01792 341034
Conclusion On Gyms in Swansea UK
In conclusion, Swansea offers a diverse and dynamic fitness landscape that caters to the unique needs and preferences of the residents.
From state-of-the-art facilities equipped with the latest technology to community-oriented gyms focused on building a supportive fitness family, there is something for everyone here.
Whether you are a seasoned gym-goer or a newcomer to the fitness world, the gyms in Swansea UK provide ample opportunities for you to achieve your health and wellness goals.
So, whether you are looking to break a sweat, unwind, or embark on a transformative fitness journey, Swansea's gyms have got you covered.
Get ready to embrace a healthier, happier you in this vibrant city that truly understands the importance of staying fit and active.
Remember when selecting a gym in Swansea to prioritize your fitness goals and budget. Research gyms' equipment, cleanliness, and hours of operation. Read reviews and ask for recommendations.
You can also take advantage of trial memberships to find the best fit for your needs. Making an informed decision ensures a more effective and enjoyable fitness journey.
So, don't hesitate to dive into the Swansea fitness scene and start your journey towards a healthier, more fulfilling life today. Your path to a stronger, more vibrant self begins right here in the heart of Swansea.
You can share your experiences, stories, or questions in the comments below. Tell us what's on your mind, and let's learn and grow together. Together, we can make this a vibrant and enriching space for all.
Recommendations
6 Top Gyms in Stoke-on-Trent UK