Working out in a gym gives you access to the best gym equipment you need to achieve your fitness goals and access to advice and support from fitness experts. If you want to know about the gyms in your city where you will get access to what you need to reach your goals? This is the content you don't want to miss reading.
In today's blog post, we will discuss the Gyms in Dundee UK. Read the content till the last dot to get the information you need about the gyms.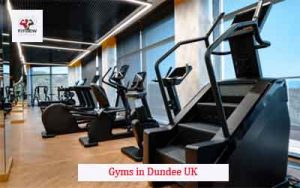 Gyms in Dundee UK
Here are Gym in Dundee UK
The Gym Group Dundee
About the Gym
The Gym Group Dundee is spacious and has an inclusive vibe. Whatever goal you are looking to achieve, their huge free weights area, functional training stations, free classes, and wide range of high-spec equipment will give you the best chance of smashing your fitness goals.
Their Gym Facilities
Open 24 hours
Free WIFI
Changing rooms
Cardio machines
Weights area
Free parking
Their Classes
Mind and body classes
Fundamentals classes
Strength and conditioning
Cardio classes
You can join the gym for £12.99 a month. For more information on their membership plans, contact them.
Address: The Stack Leisure Park Harefield Rd Dundee DD2 3XN
JD Gyms
About the Gym
At JD Gyms, they have hundreds of pieces of quality cardio and strength equipment, a huge free weights section, and an eleiko functional training zone. You can park for free in the shopping centre car park.
Their gym has spacious changing rooms, large class studios, and a separate ladies-only area. There are 100s of classes running each month, including spin and les mills, which are all included in the price of your membership.
If you require extra assistance with your training in their gym, their expert personal trainers can offer tailored sessions.
Their Gym Facilities
250+ machines
100+ classes a month
Large free weights zone
Bootcamps, JD burn and boxing
Spacious changing rooms
Ladies-only area and more
Their Classes
Cardio
Spin
Strength
Yoga
For their membership plans contact them
Address: Wellgate Shopping Centre Victoria Road Dundee Scotland DD1 2DB
Phone: 01382 918309
PureGym Dundee
About the Gym
At PureGym Dundee, whether your fitness goal is to tone up, lose weight, or improve general fitness, their gym is equipped with a great range of kit to suit all fitness needs and abilities.
They want to keep PureGym a safe environment for everyone to work out. If you want to train at night or during un-staffed hours, read their unstaffed hours document on their website to ensure your safety when at the gym.
Their Gym Amenities
Free parking
220+ bits of kit
Free WIFI
Full air-con and more
Their Classes
Box fit
Cycle
Stretch
Circuits
Absolute ABS
Bootcamp and more
For their membership plans contact them
Address: 152 West Marketgait, Dundee DD1 1NJ
Phone: +44 3444770005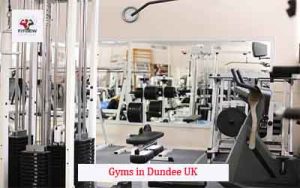 Good Health and Fitness
About the Gym
At Good Health and Fitness, they provide everything from 1 to 1 Personal Training to their infamous Group Classes, as well as Sports Therapy and now Online Training.
They have a variety of classes running throughout the week.  All are capped at a maximum of 12 Clients per Session.  This allows their trainers to make sure that not only are you getting the most out of your training but this is done safely, reducing the risk of injury.
Over the past 10 years, they have built a thriving community that centers around family values. In their gym, they welcome, support, and grow together.
Their Classes
Small group pt – Session A
GHF online
GHF strength and more
For their membership plans click here
Address: Unit 8 Camperdown Street City Quay, Dundee, DD1 3JA
Phone: 01382 204707
Sweatbox Dundee
About the Gym
At Sweatbox Dundee, they provide a welcoming, educational, functional, and friendly gym and fitness service of uncompromised quality. They value each of their members and will always strive to be the place where they spend the best hours of their day.
Their Classes
Functional HIIT
Barbell club
Yoga/Mobility
Kids and teens
Gymnastics and more
For their membership plans click here
Address: 99 Camperdown Road Ardler Dundee DD3 8RF
BodyMotiv8
About the Gym
At BodyMotiv8, their dedicated team of professionals will motivate you to achieve your fitness goals from weight loss to injury rehabilitation and develop the body you have always dreamed of.  They have over 15 years of experience.
Whatever your age or fitness level, you can improve your quality of life with Bodymotiv8.  They are wholeheartedly committed to assisting you to achieve the fitness level and body you have always wanted.
They are talented, qualified, and passionate about fitness. They use the latest Sports Therapy, Personal Training, and Massage techniques, with nutritional advice that is designed especially for you to ensure that you achieve the results you deserve.
Their Services
Health and Fitness Testing
Physiotherapy: Body Repair
Pregnancy/Post Pregnancy Exercise
Sports Massage
Sports Therapy
Wedding Fitness and more
For their membership plans click here
Address: 30A South Tay Street, Dundee, DD1 1PD
Phone: 07983567110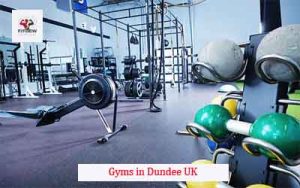 Heart Space
About the Gym
Heart Space is Dundee's only charitable Yoga studio that offers more than 40 classes a week to people of all ages and abilities with 25% of this offering being free community classes.
It is their firm belief that anyone can do yoga and they pride themselves in having a wide range of classes that will meet people wherever they are on their health and well-being journey. You can decide to join them in their beautiful studios or from the comfort of your own home via Zoom.
Heart Space classes include Forrest yoga, hot yoga, barre, aerial yoga, and vinyasa flow yoga, and workshops with local and international teachers. We also regularly run Yoga Teacher Training.
As part of their charitable work, they offer free kids, kids' aerial yoga and aerial silks, family yoga, free pre-and post-natal yoga, and free chair yoga sessions to bring together the communities of Dundee and Tayside to access the gifts that a yoga practice can give.
Their therapy team is also on hand to deliver specific bodywork appointments to work with any injuries or postural issues and also more diagnostic work with their in-house physiotherapist.
Their Classes
Beginners
Yoga for back pain
Barre
Sculpt
Aerial
Gentle flow
Antara flow
Pilates for all and more
For their membership plans click here
Address: 9-11 Scott Street Dundee DD2 2AH
Phone: 01382 669352
Conclusion
While you check through the different gyms in Dundee UK that are listed here, ensure you check their gym times and Locations to know if it is convenient for you. Not working out in a gym where the location and gym times are convenient for you might make you unable to get the best fitness experience you need.
Exercise is not a one-day off thing, so ensure you are consistent because it takes consistency to achieve the fitness goals you have. Even when you feel it is not working or you are not getting the results you want, as far as you are doing your workouts rightly, keep working out. Soon, the results will start coming.
Recommendations
10 Exercises for soccer players at the gym (A must read for soccer players who want to be high performers)