Are you a resident of Manchester United Kingdom searching for the gyms in your city where you can get access to the best equipment and access to fitness experts that will give you the support you need to achieve your fitness goals? This is the content you have been looking for.
In today's blog post, we will talk about the Gyms in Manchester UK where you will get the best fitness experience and also achieve your fitness goals. Read till the last dot to get the details about the gyms.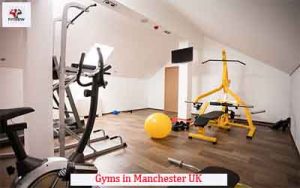 Gyms in Manchester UK
Here are Gyms in Manchester UK
Proper Gym
About the Gym
At Proper Gym, they believe everyone should get the opportunity to live a fit and happy lifestyle.  They provide a range of affordable no-contract memberships to suit all budgets to assist everyone in achieving their personal health and fitness goals.
They have high-quality fitness equipment including a selection of cardiovascular machines, resistance machines, free weights, a variety of functional training equipment, boxing bags and an MMA ring. In their gym, after your workouts, there is a steam room where you can relax after a long workout.
In their gym, they have a qualified, passionate and dedicated team including a professional Commonwealth boxer and IFPA Pro Bodybuilder.
Their Facilities
Steam room
Changing rooms, showers and lockers
Sunbed
Protein and nutrition bar
​For their membership plans click here
Address: Spectator ST Ancoats, Manchester M4 7HS
Phone: 0161 273 6120
Gym 72
About the Gym
Gym 72 was Established in 2013. In the gym, they offer private 1-1 Personal Training free from the distractions of traditional gyms.
Their experienced team of male and female Personal Trainers assist you with individual goal setting and achieving life-changing results. Whether you are looking to lose weight, build muscle or simply kickstart a healthier lifestyle, they are available to assist you in achieving your fitness goals.
In their gym, workouts are tailored to suit your fitness goals alongside nutritional guidance to maximize results. You will also have access to their comprehensive personal training app, where they will upload your programme, track progress and more.
With the app, you can view exercise demos, and time workouts and the app also provides a variety of training reports.
There will also be regular communication from your Personal Trainer, providing continual support and motivation as well as introducing regular challenges to keep you active and engaged.
Their Services
1-1 Personal Training
Online Personal Training
Sports Massage
Pilates
Bootcamp
Body Composition Testing
Food intolerance test
Corporate Fitness
For their membership plans click here
Address: 72 Sackville Street Manchester M1 3NJ
Phone: 0161 236 0686
Abs Manchester City Centre
About the Gym
At Abs Manchester City Centre, they have a team of high-quality personal trainers and the results that their clients achieve are fantastic. They offer their clients an unrivalled service by providing programmes that can be tailored to suit all fitness levels, body goals and lifestyles.
Their gym has the highest standard gym equipment and services that make this the ultimate facility for your transformation in Manchester city centre. Their gym was recognized as Manchester's Best Fitness Venue at the 2019 Manchester Awards.
Their Training programmes
Personal training 1-1 or in a pair
Online personal training
For their membership plans contact them
Address: 29 Peter Street, Deansgate, Manchester City Centre M2 5QJ
Phone: 07902 016958
The Gym Group Manchester Portland Street
About the Gym
At The Gym Group Manchester Portland Street, they understand how important it is to work out in a friendly and inclusive environment which is why they ensure their programs suit people of all levels and experience. catered to members of all levels and experience.
You can step up your gym game and find your fit with The Gym Group in Manchester Portland Street today.
Their facilities
Open 24 hours
Spacious gym
Changing rooms
Cardio machines
Weights area
Free WIFI
Their Gym Classes
Mind & body classes
Fundamentals classes
Strength & conditioning
Cardio classes
Their gym membership is £20.99 a month. For more information on their membership plan contact them.
Address: Floor 2, Bank Chambers Faulkner Street, Manchester, Greater Manchester, M1 4EH
Phone: +44 300 303 4800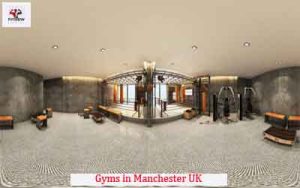 JD Gyms
About the Gym
If you are looking for the best gym in Manchester city centre, you can consider registering with JD Gyms.  At JD Gyms, they have the best cardio and strength equipment, 100+ classes each month, saunas in their luxury changing rooms and a great city centre location.
Their Facilities
250+ machines
100+ classes a month
Large free weights zone
Bootcamps, JD burn & boxing
Sprint /sled track
Luxury changing rooms
Saunas
Personal trainers
Their Fitness classes
Cardio
Spin
Strength
Yoga
For their membership plans contact them
Address: BRIDGEWATER HOUSE WHITWORTH ST MANCHESTER M1 6LT
Phone: 0161 507 5477
ONE XPS Fitness
About the Gym
At ONE XPS Fitness, their gym contains the latest, high-end, exercise equipment to suit all your needs. A large range of Cardio, Strength, Core and Mobility equipment is available to cater for all fitness requirements.
Their Classes
Wexer
HIIT
Mobility
Boxercise
ABS
Pilates and yoga
Spin
Sculpt
For their membership plan contact them
Address: 1 George Leigh Street Manchester M4 5DL
Phone: 07734306125
Snap Fitness Manchester (Sale) Gym
About the Gym
At Snap Fitness Manchester, you get 24/7 access to the gym to make use of the best range of cardio, strength, and functional training equipment, take part in their group fitness classes and get the support you need from qualified personal trainers. They ensure to assist you in moving your body and your mood.
Their Gym Amenities
24 Hour Access
Cardio Equipment
Strength Training
Free Weights
Group Classes
Personal Training
Snap App
Fitness on Demand
HDTV
Private Showers
Myzone
Their Group Classes
Strength and conditioning
Cardio
Body and mind
Their Membership Plans
All their membership plans include full access to their gym and all other gyms in the UK and worldwide (1000+) as well as unlimited group fitness classes.
Month-to-month membership plan for £36.99 per month (Flexible rolling monthly contract).
12-month membership plan for £31.99 per month (Fixed 12-month membership with monthly payments).
12-Month Pre-Paid Membership plan for £24.92 per month (The lowest monthly price membership available, full amount paid upfront).
Address: 4 Springfield Road, The Square Shopping Centre, Sale M33 7XS
Phone: 01619621785
Coming Soon
Anytime Fitness Manchester Central
About the Gym
At Anytime Fitness Manchester, membership includes 24/7 convenience and global access to 5,000+ gyms.  At their gym, premium equipment with the latest technology, private showers and delightful vanity areas are just some of what you can look forward to.
Their Gym Facilities
24-Hour Access
24-Hour Security
Worldwide Club Access
Private Showers
Small Group Training
Personal Training
Free Classes
Their Training Services
Small Group Training
Specialised Classes
For their membership plans contact them
Address: Unit 4A Piccadilly Place, Manchester Central (Piccadilly), North West, M1 3BN, United Kingdom
Conclusion
Ensure you check out for other requirements you need to consider like the time of the gyms, and how convenient the location is for you before getting started with your fitness journey.
Remember consistency brings the required results. So, ensure to be consistent with your fitness goals and always remember exercise is not a one-day off thing.
Editor's Pick
How to Stay Motivated in Your Gym Routine ( A must read if you want to stay motivated while working out)
10 Exercises for soccer players at the gym (A must read for soccer players who want to be high performers)
10 Best Gym Exercises for Stress Relief and Relaxation (A must read for everyone)