If you have been searching for gyms where you will get the best fitness experience in Nottingham, this is the content you need to read.
In today's content, we will talk about the gyms in Nottingham UK where you will get access to the best gym equipment and access to fitness experts that will give you the support you need to achieve your fitness goals. Read till the last dot to get information about the gyms.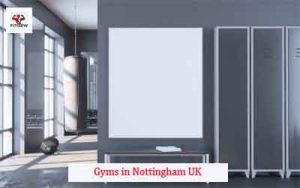 Gyms in Nottingham UK
Here are Gyms in Nottingham UK
JD Gyms
About the Gym
At JD Gyms, they have the best cardio and strength equipment, 100+ classes each month, spacious changing rooms, and a great location with plenty of free parking, all included for one amazing no-contract price.
Their Gym Facilities
250+ machines
100+ classes a month
Large free weights zone
Bootcamps, JD burn and boxing
Spacious changing rooms
Ladies-only area and more
Their Fitness Classes
Strength
Yoga and more classes
For their membership plans contact them
Address: Chettles Trade Park, Midland Way, (Off Ilkeston Road), Nottingham, Nottinghamshire, NG7 3AG
Phone: 0115 6660901
The gym group Nottingham City
About the Gym
At The gym group Nottingham City, they have plenty of cardio and weights machines and more. They have worked hard to build a friendly and inclusive environment so that no matter your ability or experience you will never feel out of place.
Whether you want to add movement to your life, bulk up, or lose weight, you can explore their classes and achieve your fitness goals.
Their Gym Facilities
Open 24 hours
Spacious gym
Changing rooms
Cardio machines
Weights area
Free WIFI
Their Gym Classes
Mind and body classes
Fundamentals classes
Strength and conditioning
Cardio classes
Their membership starts at £20.99 a month. For more information on their membership plans contact them.
Address: 14 Trinity Square, Nottingham, Nottingham, NG1 4AF
PureGym Nottingham
About the Gym
At PureGym Nottingham Castle Marina, they have a huge selection of the finest fitness equipment, including a functional area and a wide choice of free weights.
There is also a packed timetable of group exercise classes designed to suit all fitness goals and fitness levels. Also, their contract-free memberships make it simple, affordable, and convenient for you to reach your personal health goals.
Their Gym Facilities
Free parking
Free WIFI
Full air-con
PTs available and more
Their Classes
Cycle
Absolute ABS
Strength 45
Pump
Circuits and more
For their membership plans contact them
Address: 20 Castle Bridge Road, Nottingham NG7 1GX
Phone: +44 3444770005
M10 Fitness
About the Gym
At M10 Fitness, their Trainers can assist you in achieving results you didn't think were possible. Whether it is personal training for fat loss, strength training, or a body transformation, their trainers will take you on a life-changing journey to achieving optimal health, and results as well as maximizing your potential.
In their gym, they provide a unique personal training experience and are committed to assisting all their clients in achieving their lifelong dream of getting into the best shape of their lives. Their expert personal trainers will do whatever they can to assist you in achieving your goals at their M10 centre of excellence and personal training facility.
Their Services
Personal Training
Online Coaching
For their membership plans contact them
Address: B3C, Ground Floor Chapel Quarter Maid Marian Way Nottingham NG1 6HQ
Phone: 01159 413 643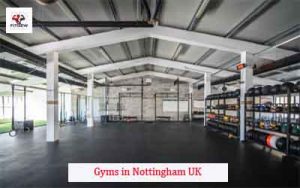 Livingwell Health Clubs Nottingham
About the Gym
At Livingwell Health Clubs Nottingham, they offer a range of memberships to suit everyone. You can visit their gym today to meet the team and to get a tour of their club. Their gym is perfectly situated in the heart of Nottingham city centre.
Their Gym Amenities
Swimming pool
Steam room and sauna
Free personalized fitness plan
Beauty facilities
Group exercise classes
Free WIFI and more
Their Membership Plans
Lifestyle for £42.50 per month (This membership plan gives you full access to the gym, pool, and classes, you will receive a personalised one-to-one, fitness plan and ongoing support from the team, plus a whole range of great benefits including complimentary towels, Peloton Bike, access to over 40 LivingWell clubs plus more).
Get started only for £35 (This simplified membership offers full access to the gym and pool – perfect).
Child membership only for £15 (For children of Ages 3 to 15 years. 2-month minimum contract, swim-only membership with the accompany of an adult at all times in the pool).
One-day guest (For this one, no contract, no membership is required, just come and use their facilities when you want to).
For more information about their membership plans contact them.
Address: Hilton Nottingham, Milton Street, Nottingham, NG1 3PZ, United Kingdom
Phone: 0115 8533800
Kinetic Studio
About the Gym
At Kinetic Studio, their team includes some of the most experienced, approachable, and knowledgeable trainers in Nottingham. They offer personal training that is customized just for you, including strength training and cardio training. From booty sculpting to kickboxing.
Their goal is to assist you in achieving your fitness goals quickly and have fun while doing it. They create a warm, friendly atmosphere for people of all fitness levels to come and make the most of their workout. They have been part of the Sherwood community for over 6 years.
It is not just about the space though; they also have an amazing team of trainers who will work with you one-on-one to assist you in making sure you are getting the most out of your exercise.
What is included in their gym membership
Full access to the gym
Free circuit training class
Free WIFI
No contract
Non-commercial gym
You can join their gym today for £25 (monthly). For more information about their gym membership plans contact them.
Address: 37 Haydn Rd, Sherwood, Nottingham NG5 2LA
Phone: 07929 577475
Cinderhill Gym
About the Gym
Cinderhill Gym started in 1980 with one leg extension, one lat machine, one bar, one bench, and a sit-up board. It originally occupied a tiny space between a car body shop and a canoe manufacturer.
They offer the biggest and the best strength training facility in Nottingham. No one offers the amount or range of specialist equipment that they do. They cater for Olympic Weightlifters, Powerlifters, Bodybuilders, Rugby players, and Boxers.
Their Gym Facilities
Gym
Boxing Studio
Shower and locker facility
Drinks and Supplements
On-site car parking
Their Services
Training Programmes
Physiotherapy
For their membership Plans click here
Address: Nuthall Road, Nottingham, NG8 6AD
Phone: 0751 7268776
FXD Fitness
About the Gym
At FXD Fitness, they offer top-of-the-range equipment, they have incredible staff members, and onsite Sports and Rehabilitation therapies.
Their mission is to make gym anxiety a thing of the past. They are looking for family members rather than just numbers.
Their Classes
Bootcamp Blast
Zumba Blast
Kettlercise and more
For their membership plans contact them
Address: Goldfish Ecohub, Glaisdale Parkway, Bilborough, Nottingham, NG8 4GP
Phone: 0115 648 7769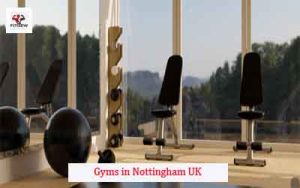 Village Gym
About the Gym
At Village Gym Nottingham, they offer high-end Technogym equipment, expert personal trainers, and a full timetable of classes including holistic fitness and the latest HIIT, cardio, and combat-style workouts.
When you are away from the gym floor, you can unwind in their indoor swimming pool, sauna and steam room, or whirlpool.
They also have a bar, restaurant, and a Starbucks on-site for a light bite and post-workout catch-up with your gym buddies. Their cutting-edge Nottingham gym will assist you in climbing to new fitness heights.
Their Gym Facilities
Gym
Classes
Group Cycling
Squash Courts
Technogym and more facilities
Their Classes
Les Mills Strength Development
Virtual RPM
Hiitstep
V Spin
Pilates
Les Mills Body Combat and more
For their membership plans contact them
Address: Brailsford Way Nottingham NG9 6DL
Phone: 0115 896 5065
Nuffield Health
About the Gym
Nuffield Health Modern Club is more than just a gym. With their state-of-the-art Technogym equipment, they offer dedicated training areas, exciting boutique classes, and versatile equipment for all fitness levels.
Whether you are new to exercise or training for something specific, their Technogym transformation will allow you to achieve so much more in the gym.
Their Gym Amenities
Technogym Equipment
Technogym My Wellbeing app
Functional Fitness Area
Swimming Pool
Sauna/Steam Room
Nu Kitchen
Nuffield Health 24/7
Their Classes
Bodyattack™
Bodybalance™
Bodycombat™
Yoga
Legs, Bums, and Tums
Pilates and more
For their membership plans contact them
Address: Plains Road, Mapperley, Nottingham, NG3 5RH
Phone: 0115 8220 306
Conclusion
Ensure you complement your workout efforts with the right diets that will help you get the results you need from your workout sessions. To get it rightly done, a diet expert can create a diet plan for you.
Check out for other specific requirements you need available in the gym where you can work out. Also, ensure the gym location and time is convenient for you so you can enjoy your workout routine.
Editor's Pick
12 Best Gyms in Birmingham UK where you will get the best workout Experience
How to Stay Motivated in Your Gym Routine ( A must read if you want to stay motivated while working out)
10 Best Gym Exercises for Stress Relief and Relaxation (A must read for everyone)