Working out becomes easier and result-driven when you work out in the right environment and also get the needed support from fitness experts.
Do you want to start the journey to achieving your fitness goals in the gym where you will get access to the equipment and support you need to reach your goals? If yes, this is what you need to know about.
This content is about the gyms in Leicester UK. If you want the best fitness experience, read the content to the last dot to get information about the gyms.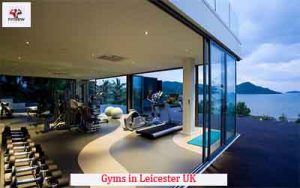 Gyms in Leicester UK
Here are Gyms in Leicester UK
NIX Gym
About the Gym
Nix Gym was opened in 2011 originally as a strength training gym. Nix prides itself on catering to everyone no matter what gender or fitness level.
Whether you need a gym to train for Powerlifting, Olympic Lifting, Bodybuilding, Functional Fitness, Conditioning, or simply want to be toned, they have got you covered.
In their gym, they invest in only the best equipment to assist you in smashing your training goals. With the gym layout split into Upper Body, Lower Body, Cardio, and Rig rooms you have the space to train for anything.
Are you looking for a friendly and affordable gym in Leicestershire, then look no further than NIX Gym.
Their Classes
Bodybuilding
Weightlifting
Cardio
Functional fitness
Strongman
For their Membership plans click here
Address: Unit 24-26, Craftsmans Way, East Goscote, Leicestershire, LE7 3SL
Phone: 07971 531 116
The Gym Group Leicester Highcross
About the Gym
At The Gym Group, they have a huge free weights area, plenty of cardio and weights machines, and more. Their gym has exactly what you need to smash your fitness goals no matter your ability and experience.
Their Facilities
Open 24 hours
Free WIFI
Changing rooms
Cardio machines
Weights area
Free parking
Their Gym Classes
Mind and body classes
Fundamentals classes
Strength and conditioning
Cardio classes
Their memberships begin at £14.99 a month. For more information on their membership plans contact them.
Address: 4A Causeway Lane, Leicester, Leicestershire, LE1 4AP
Phone: +44 300 303 4800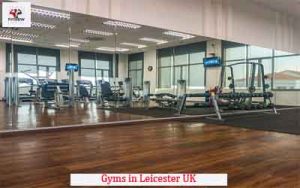 Fitness Factory
About the Gym
Fitness Factory was established in 2010 as a women-only gym and was later expanded to a gym for both men and women. After a devastating fire in March 2020, the decision was made to move to bigger and better premises so they could offer their members more.
At Fitness Factory, they pride themselves on being an affordable, community-based gym that has high-quality equipment and a friendly environment.
They offer their members a friendly service in a warm, welcoming environment, they are kitted out with the number one brands in gym equipment (Hammerstrength, Cybex, Life Fitness, and Precor Icarian) to make sure their members have a thorough and enjoyable workout every time.
At their gym, they offer practical assistance and guidance in a warm and friendly environment. Their personal trainers are on hand for anyone looking to make a positive change in their lives through fitness and improved health.
Their Classes
Body conditioning
Spin
HIIT
Yoga
Dance Fitness
Boxing
Circuits and more
For their membership plans click here
Address: Tara House, Hilltop Rd LE5 1TT Leicester, UK
Phone: 07534 546 108
Hiitness Gym
About the Gym
At Hiitness Gym, they believe that everyone has the potential to be a champion. They offer a personalized approach to fitness, which includes their team of expert personal trainers.
Their trainers will work closely with you to create a customized training program that will assist you in achieving your unique fitness goals.
Whether you are looking to enhance your endurance, build muscle, or just stay active, their state-of-the-art machines will provide you with the best workout experience you need.
Their selection offers a wide range of strength and cardio machines, from treadmills, exercise bikes, ellipticals, steppers, leg presses, pec deck machines, and more for all your fitness needs.
Their Facilities
Cardio Zone
Functional Zone
Strength Zone
Free Parking
Showers
Juice Bar
Spin room
Air Conditioning
Physiotherapists
Barber
Their Classes
Metcon Monday
Booty pump
The HIIT formula
The meta-burn – glutes, abs and legs
The HIIT hybrid
The booty blast and more
‍For their membership plans contact them
Address: Unit 3 Floor, 1 St John St, Leicester LE1 3WL
Phone: 0333 011 5745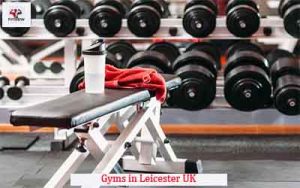 1855 fitness
About the Gym
At 1855 Fitness, they have all of the strength training kit you need, as well as a variety of cardio equipment which has its own designated floor.
When you visit their gym, you will find yourself in an energetic and supportive environment full of all kinds of people who are committed to reaching their fitness goals.
Their gym is an old school bodybuilding and strength training gym in the heart of Leicester city, town center. They have on-site parking, plenty or street parking, and bike lock-up facilities, and are in between the Haymarket and St.Margarets bus station.
For their membership plans click here
Address: 15 Mansfield St, Leicester LE1 3DL, United Kingdom
Phone: 07710629264
Sugar's Gym
About the Gym
Sugar's Gym is well-equipped to meet the needs of bodybuilding and fitness training. Onsite training and nutritional advice are available from Sugar himself. As a member of Sugar's Gym, you will be welcomed into his fitness family.
Their gym is open to both Men and Women. Sugar's Gym is proud to be a friendly, relaxed yet motivational and goal-achieving environment.
Their Facilities
Nutrition, protein and refreshments
Functional kitchenette and dining area
Men's and women's changing rooms
Free on-site car parking
Their key equipment
8 Station multi-gym
Free weights
Squat rack
Cross over machine
Pull over machine
Combination leg press and much more
Their Membership Plans
£6.00 for 1 day pass
£30.00 for 1-month unlimited access
£300 for 12 months unlimited access
Address: 2a Elizabeth St, Leicester, LE5 4FL
Phone: +44 116 215 2964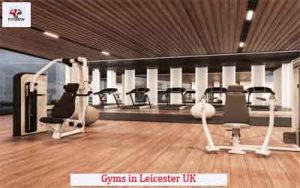 The Iron Jungle
About the Gym
At The Iron Jungle, their mission is to make available a welcoming and inclusive environment for people of all fitness levels. They ensure to assist their members in achieving their fitness goals and enhancing their overall health and well-being.
Their Membership Plans
Single Session for £5 (Their Single sessions gives you full access to the gym for one single session, with no time cap).
1 Month Membership for £30 (£30 a month with no sign-up fee and no contract).
3 Months Membership for £75 (Best Value for Money).
Address: 4 Storey St, Leicester LE3 5GR, United Kingdom
Phone: +44 116 319 1010
Conclusion 
With the knowledge of these gyms as a resident, deciding on the gym where you will get started with your fitness journey becomes easier.
You can also check if the gym time and location are convenient for you. Remember to be consistent with your workout routine because it is consistency that brings the required results.
Editor's Pick
Personal trainer strengths and weaknesses
Importance of hydration during exercise
Personal trainer advantages and disadvantages (A must read before you hire a personal trainer)