With guidance from experts on how to go about your fitness journey, getting results becomes easier.  Having access to all the equipment you need to achieve your fitness goals can be possible when you work out in a standard gym.
Have you been searching for Gyms in Peoria Illinois where you will get access to the expert advice and top-notch equipment you need for you to achieve your fitness goals? If yes, then this is the content you have been looking for.
In today's blog post, we will talk about the gyms in Peoria Illinois. Read till the last dot to get all the information contained here about them so you will make the best decision in your selection of the most suitable gym for your workout.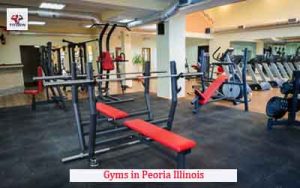 Gyms in Peoria Illinois
Here are Gyms in Peoria Illinois
Anytime Fitness Peoria
About the Gym
At Anytime Fitness Peoria, their support for you begins at the point they meet with you. Their coaches design a fitness plan that suits you considering your abilities, your body, as well as your fitness goals.
Their friendly and professional staff is trained to assist you and support you need along your fitness journey.
Their Gym Amenities
24-Hour Access
24-Hour Security
Convenient Parking
Private Restrooms
Private Showers
HDTVs and more
Their Training Services
Small Group Training
Virtual Studio Classes
Personal Training
Specialized Classes
Fitness Assessment and more
Their Gym Membership Plans
12-Month Plan (This membership plan gives you access to the gym 24 hours every day, free fitness consultation, and a 30-day fitness plan, member-exclusive app with access to a new workout every day) for $22.50 Due Bi-weekly.
For more information on their membership plans contact them
Address: 1320 W Commerce Dr. Ste 200 Peoria IL 61615
Phone: (309) 966-4217
Planet Fitness Peoria, IL
About the Gym
At Planet Fitness Peoria, they ensure to make available for their members a workout environment where everyone feels accepted and respected.
They make sure their gym is clean and welcoming. Their staff is friendly, and their certified trainers are prepared to assist you when you need their assistance.
Their Amenities
Bring a guest anytime
Use of any Planet Fitness worldwide
Use of tanning
Massage chairs
Hydromassage™
Exclusive PF+ app workouts
PF app workouts and more
For their membership plans contact them
Address: 4125 N Sheridan Rd Peoria, IL 61614 United States
Phone: (309) 688-0188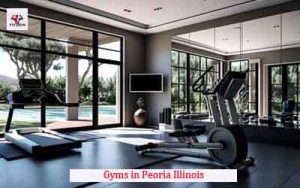 Gold's Gym Peoria
About the Gym
At Gold's Gym Peoria, you get access to everything you need to transform your life from state-of-the-art amenities, a variety of classes tailored to your fitness needs, as well as the world's best personal trainers.
With access to their innovative digital tools, you can take your fitness further, no matter your fitness level.
Their Amenities
Cardio Equipment
Group Exercise
Smoothie Bar
Spa
Towel Service
Free Weights
Wi-Fi
Pro Shop Area and more
For their membership plans contact them
Address: 5131 W. American Prairie Drive Peoria, IL 61615
Phone: 309-690-0009
RiverPlex
About the Gym
Their gym is fully equipped with a variety of the latest cardio machines. Their weight room gives you access to the latest plate-loaded machines, selectorized machines, as well as free weights.
At their gym, their indoor four-lane, 1/8-mile track can accommodate both runners and walkers. They offer their members over 130 group exercise classes a week at no added cost with membership, including all Les Mills classes, such as GRIT, WERQ, Yoga, and Tai Chi.
Their Gym Amenities
Fitness Floor
Spin Studio
Climbing Wall
Arena
Locker Rooms
Steam Rooms and more
For their membership plans click here
Address: 600 Northeast Water Street, Peoria, IL 61603
Phone: 309-282-1700
Conclusion
Knowing the gyms in Arlington Heights Illinois as a resident will assist you in making the best decision on where you will get started with your workout routine.
Ensure you take the right diets to complement your workout efforts. Because if you are working out and eating the wrong meal, you may not get the results you require. To plan for the right diet, you can meet an expert in diet issues to plan the best diets that will suit your workout routine.
You can discuss this with your doctor before getting started with your workouts if you have any health issues.
You can as well consider the time each of the gyms you check out open for each day so you can go for the one their time suits your schedule. Considering the location of the gym is also important so you can go to gyms you will be comfortable visiting at any time you want to work out.
Results from things you do come because of your consistency. If you must reach your fitness goals, you need to be dedicated to your workouts. Remember it is not a one-day off thing.
Editor's Pick
How to Stay Motivated in Your Gym Routine ( A must read if you want to stay motivated while working out)
10 Best Gym Exercises for Stress Relief and Relaxation (A must read for everyone)