In today's blog post, we will discuss the gyms in Southampton UK. If you want to know about gyms in your city where you will have access to the best gym equipment and access to support and advice from fitness experts, read this content to the last dot.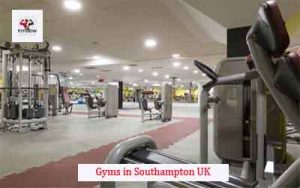 Gyms in Southampton UK
Here are Gyms in Southampton UK
The Gym Group Southampton Central
About the Gym
The Gym Group Southampton Central has convenient commuting links, plenty of weight and cardio machines, and a functional training area for all your favorite routines. And with their laid-back and inclusive atmosphere, you will always feel like you belong. The Gym Group is designed to make working out easy.
Their Gym Facilities
Open 24 hours
Spacious gym
Changing rooms
Cardio machines
Weights area
Free WIFI
Their Classes
Mind and body classes
Fundamentals classes
Strength and conditioning
Cardio classes
You can join their gym for £19.99 a month. For more information on their membership plans contact them.
Address: First Floor, 176-178 High Street, Southampton, Southampton, SO14 2BY
PureGym Southampton Central
About the Gym
At PureGym Southampton Central, they have stacks of high-quality equipment and free fitness classes available every week. Looking for a great value gym in central Southampton? Then they hit the spot because not only are they cheap, but they are open 24 hours, and there is no contract commitment.
They want to keep PureGym a safe environment for everyone to work out. If you want to train at night or during un-staffed hours, read their unstaffed hours document on their website to ensure your safety when at the gym.
Their Gym Amenities
Free parking
220+ bits of kit
Free WIFI
Full air-con and more
Their Classes
Cycle
Bodytone
Pump
Stretch and more
For their membership plans contact them
Address: Mountbatten Retail Park, Western Esplanade, SOUTHAMPTON SO15 1QJ
Phone: +44 3444770005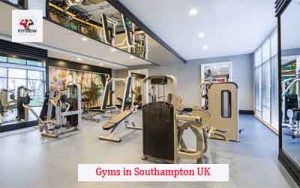 Phoenix MMA
About the Gym
Phoenix MMA was opened in 2010 and has made its mark as one of the top Mixed Martial Arts gyms in the UK, training fighters from around the world and assisting them to compete in some of the largest organisations in Europe.
At Phoenix MMA, their coaches not only assist professionals to progress, but they dedicate time to guiding adults and children to gain confidence by learning new skills, increasing fitness levels, and improving their mental and physical well-being.
All this is achieved in their friendly and relaxed atmosphere, which makes taking part in any class an exciting experience where new friendships are always made.
Their Classes
Mixed martial arts
BJJ – Brazilian jiu-jitsu
Kickboxing & k1
Muay Thai
Kids classes and more
For their membership plans contact them
Address: 72-94 Millbank St, Southampton SO14 5QN
Phone: 07746 346004
NGMA
About the Gym
At NGMA, they provide a safe, fun, and supportive environment for their members. Their gym has an environment like no other gym. They have built a community of like-minded people who support each other both in the gym and outside of it.
If you are looking to build on your MMA skills, keep fit, or join one of their competitive teams, they will support you in achieving those goals.
​All their classes are 16+. They have their very own beginner classes dedicated to those who have little or no experience in martial arts. They know it can be daunting walking into any gym for the first time, and that is why they have created an environment where beginners can learn at their own pace with their trainee coaches.
Their Classes
Kickboxing
Brazilian jiu-jitsu and more
For their membership plans click here
Address: 18 East Street Southampton City Centre SO14 3HG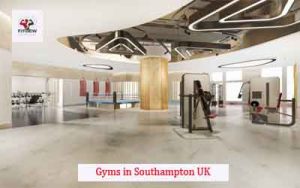 Snap Fitness Southampton
About the Gym
At Snap Fitness Southampton, you get 24/7 gym access to the best range of cardio, strength, functional training equipment, group fitness classes, and qualified personal trainers all in a supportive community to assist you in moving your body and your mood.
Their Gym Amenities
Snap App
24 Hour Access
Cardio Equipment
Fitness on Demand
Free Weights
Private Showers and more
Their Classes
Bootcamp
Pilates
Yoga
Kettlebells and more
Their Membership Plans
All their membership plans include full access to their gym, plus all other gyms in the UK and worldwide (1000+) as well as unlimited group fitness classes.
Month-to-month for £33.95 per month (Flexible rolling monthly contract)
12-month Membership for £30.95 per month (Fixed 12-month membership with monthly payments).
For further information on their memberships contact them.
Address: Units RU21 & 22, Parker House Block J2, Centenary Quay, Austin Close, Southampton SO19 9UE
Phone: 02380437957
Conclusion
Knowing the gyms in Southampton UK as a resident will help you in your decision-making of the gym where you will get started with your fitness journey.
Remember exercise is not a one-day off thing. So, be consistent with your workout sessions. If you must get the results you want, you will have to be consistent.
Ensure you complement your exercise efforts with the right diet plan. You can work with a diet expert who will create a diet plan for you so you will take the right diets you need to reach your fitness goals.
Make sure you check through for the gym times of the different gyms so you can go for the one the gym times suits your schedule. Also, check how convenient the locations of the different gyms are to you so you can join the one with the more convenient location. Remember your fitness experience needs to be fun so you can enjoy your workouts.
Editor's Pick
How to Stay Motivated in Your Gym Routine ( A must read if you want to stay motivated while working out)