Working out in a gym where you get access to the best gym equipment and access to expert advice on fitness is the best way to get the best fitness experience.
Are you searching for gyms in Anchorage Alaska? If yes, read this content to the last dot.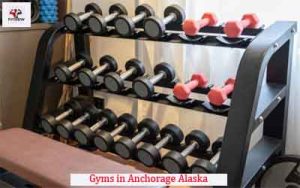 Gyms in Anchorage Alaska
Here are Gyms in Anchorage Alaska
Planet Fitness Anchorage
About the Gym
At Planet Fitness Anchorage, they make available a workout environment where everyone feels accepted and respected.
They make sure their club is clean and welcoming. Their staff is friendly and their certified trainers are ready to assist you in reaching your fitness goals.
Their Gym Amenities
Bring a guest anytime
Use of any Planet Fitness worldwide
Use of tanning
Use of massage chairs
Use of hydromassage™
Exclusive PF+ app workouts
PF app workouts
Free WIFI and more
For their membership plans contact them
Address: 670 E Northern Lights Blvd Anchorage, AK 99503 United States
Phone: (907) 444-4400
Anytime Fitness Anchorage
About the Gym
At Anytime Fitness Anchorage, their coaches create a fitness plan that suits you taking into consideration your abilities, your body, and your goals.  At their gym, the support begins the moment they meet with you.
Their goal is to assist you in tackling anything that stands in the way of a healthier you, together. They know fitness journeys don't follow a straight line and their coaches are fluent in assisting you get back on track after detours.
Their Gym Amenities
24-Hour Access
24-Hour Security
Convenient Parking
Worldwide Club Access
Private Restrooms
Private Showers
Water Massage Bed
Tanning
Free Virtual Classes in-house
Their Training Services
Small Group Training
Virtual Studio Classes
Personal Training
Specialized Classes
Fitness Assessment
Virtual Coaching
Their Gym Membership Plans
12-Month Plan (This membership plan gives you access to the gym 24 hours every day, free fitness consultation, and a 30-day fitness plan, member-exclusive app with access to a new workout every day) for $30.98 Due Bi-weekly.
For more information on their membership plans contact them
Address: 8936 Lake Otis Pkwy Anchorage AK 99507
Phone: (907) 339-2348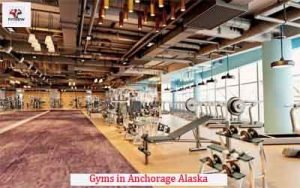 Alaska Kettlebell
About the Gym
Alaska Kettlebell is a strength and conditioning gym. They provide private, group, and team training. Their goal is for you to do better than you did yesterday by being better conditioned, stronger, and more flexible.
In their gym, you won't be judged for how you look, how much you weigh, or what you do in your spare time. The only thing that matters is showing up and giving it hell.
They want you to be comfortable with the basics before joining the main class. If you are new to kettlebells, they have two options to get you started. You can attend one of their Workshops, or you can schedule a private session.
Their Classes
Strength & Conditioning
Strength & Conditioning Lite
Just Strength
Strength Camp
Intro to Kettlebells
Their Membership Plans
Drop In for $20 (1 Group Session)
Punch Card for $120 (8 Group Sessions)
Intro to Kettlebells for $25 (1 Workshop)
Spring Into Fitness for $125 (Intro Class and Five Weeks of Group Classes) for New Members Only.
Group Class for $155 (Month to Month)
For more information on their membership plans contact them
Address: 901 E Klatt Road Unit 7 Anchorage, Alaska 99515
Phone: 907-240-9921
Alaska Rock Gym
About the Gym
The Alaska Rock Gym is committed to offering a healthy and accessible facility that encourages year-round fitness, wellness, and community, centered around the challenges of climbing and climbing-related activities.
Their gym has been Providing quality indoor climbing to the Anchorage community since 1995. No matter your age, experience, or level of commitment, the Alaska Rock Gym provides something for all. They provide a wide variety of top rope and lead climbing terrain, quality route settings, and classes and programs for kids and adults, beginner or expert.
At Alaska Rock Gym, their goal is to meet their client needs with creative, friendly, and enjoyable activities.
Their Amenities
Brand new 24,000 square-foot facility
20,000 square feet of climbing
An entire floor of boulder terrain
Beautiful locker rooms
Expanded fitness and cardio plus an airy, peaceful yoga room
For their membership plans click here
Address: 665 E. 33rd Ave. Anchorage, AK 99503
Phone: 907-562-7265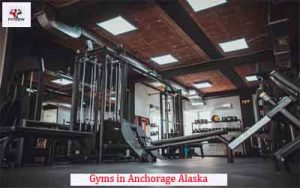 Bare Athletics
About the Gym
At Bare Athletics, they ensure to motivate, and coach while ethically holding clients accountable by concentrating on concepts that target consistent and sustainable progression.
Bare Athletics was born out of necessity and the necessity revolved around the need for ethical coaching. They know not everyone wakes up and instantly has athletic capabilities, they are built over time.
Their belief is that if they can develop a client to concentrate on consistent progression through training with an Athlete mindset, they can ultimately have their clients associate positive connections with the industry and more importantly with themselves.
For their membership plans contact them
Address: 11901 Industry Way, Anchorage, AK 99515, United States
Phone: +1 907-441-7884
The Natural Studio
About the Gym
At The Natural Studio, their passion is assisting their clients to achieve their fitness goals. All their programs are independently created by a certified personal trainer for each client.
They customize and tailor each session to the client's fitness level and fitness goal. Their love for Alaska and their elite personal trainers creates the perfect mix to assist you in reaching your fitness goals and exploring the great outdoors.
At The Natural Studio, they begin with proper technique and form. They strive for a private, intimate environment where you feel confident and excited to exercise. Each workout is tailored to suit your specific needs, whether for mobility, rehabilitation, general fitness, athletic fitness, mindfulness, or lifestyle-related.
Their trainers are all well-experienced, educated, and knowledgeable. Each trainer is different in their own way. At their gym, you will be matched with the best trainer for your goal and personality.
No matter your fitness level or background, The Natural Studio will assist in making you become a healthier human for years to come.
Their Programs
60 Minute Session
30 Minute Session
Small Group Sessions
Remote Sessions
For their membership plans contact them
Address: 705 W 59th Ave, Suite D Anchorage, Alaska 99518
Phone: (907) 444-0577
Conclusion
To get the result you need from your fitness routine you will be consistent with your workout. Consistency is the strategy you need to get the result.
Ensure to discuss with your doctor if you have any health issues before getting started. Make sure you follow a diet plan so the meals you take will complement the efforts from your workout.
Frequently Asked Questions
How do I stay motivated?
Making your exercise routine manageable for your given level is crucial to avoid a pushback mentally when it comes to getting moving.
Mentally you will find it easier to tackle a 10-minute walk around the block rather than a marathon. Pick something you can manage moving forward.
Asking yourself why you want to exercise is something we don't often do but is an effective way to maintain motivation long term. Whether it be wanting to feel more confident in their body or be fit and healthy enough to play with their kids for longer.
Can fitness be a hobby?
You can make your exercise fun and 'hobby-like' by selecting methods that combine fitness with social interaction.
For example, joining a cycling or running club, or a football or netball team is a great way to get involved and have some fun, rather than something you 'have to do' to maintain good health.
Why is fitness important and necessary?
Our lives nowadays are largely sedentary due to how we work. Our bodies are designed to move and be used, this keeps them working well for longer.
Exercise can increase our quality of life now, but also in the future, by extending our health span (how long we remain healthy and independent as we age), as well as our life span (how long we ultimately live).
Editor's Pick
How to Stay Motivated in Your Gym Routine ( A must read if you want to stay motivated while working out)
10 Best Gym Exercises for Stress Relief and Relaxation (A must read for everyone)