Do you have fitness goals you wish to achieve in Massachusetts?
The Gyms in Massachusetts are available for you to go to and work out so you can meet up with any of your fitness goals and as well stay healthy while doing that.
Staying fit is a priority for all, and the gym provides all that is necessary for keeping fit.
Gyms in Massachusetts
Here are a few gyms in Massachusetts.
1. Total Performance Sports
About the Gym
TPS was started with one thing in mind, to give the clients the best. The best training environment, the best equipment, and the best coach/coaches.
Their philosophy is if a customer spends one dollar, they must give them two dollars in value, each time, every time. They will help you achieve your goals.
For the lifters, they have the best-equipped weight room full of Strongman, Weightlifting, and Powerlifting equipment.
Also, for the person looking to get into the best shape of their life, they have a dedicated Personal Training section where you can take advantage of one of their semi-private groups or see a coach privately.
Their Training and services
TPS Method Tactical
Classes – Group X
Personal Training
TPS Method for Powerlifting
Awesome Camp
Strongman Saturdays
Seminars
Online Coaching
Nutrition Counseling and more
Their Membership plans
Basic membership for $69 per month. Here is what comes free with your Basic membership. (10,000 square feet of the best equipment and environment anywhere, plus access to a highly skilled and experienced team of professional coaches).
For other membership plans click here  and check on the memberships section of their website
What All TPS members get
Full use of the gym and equipment. The only exception is the area reserved for camps and personal training. Also, some equipment requires help or training if you are new to it, just ask.
All free classes
Keytag ID for quick entry.
New Member Orientation. 2 training sessions to help you get started.
The Best training environment anywhere
Friendly and helpful staff
The most experienced and qualified coaches if you choose to utilize those services.
Address: 150 Charles Street Malden, MA
Contact: 781-912-2025
2. Prolifters Gym
About the Gym
They are a team of passionate entrepreneurs that truly love the fitness industry. They are willing to dedicate their lives to making gyms great again by offering the best vibe, atmosphere, and equipment.
Their professional experience and customer service will make your new path the best fitness experience of your life.
They are a diverse community with a culture focused on fun and hard work. All their members know each other's names and support one another during workouts. Prolifters gym will help you reach your goals and get into the best shape of your life.
Their Services
Personal training
Group training
Online training
Posing classes (all IFBB & NPC categories)
Fitness videos
Photoshoots
You can check out their membership plans on the sign-up option on their website.
Address: 900 Eastern Ave, Malden, MA 02148, United States
Contact 617-420-9294
3. Choice Fitness Elite Sports Clubs (Formerly Boston North Fitness Center)
About the Gym   
At Choice Fitness Elite Spots Clubs in Danvers, MA, they provide you with state-of-the-art equipment and professional guidance to help you succeed.
From those who are just starting on their fitness journey to the elite athlete, their facility offers effective training options for noticeable results, better health, and improved confidence.
Upon joining, each of their members can schedule a Free goal-setting session with their director of Training to discuss the goals and how they can best achieve them.
They believe that everyone should be able to experience the benefits of an active lifestyle and their team of professionals works with their members to assist them by recommending safe exercise methods that fit their needs.
Their members have access to injury screenings by appointment only with a licensed physical therapist who can provide advice on proper training techniques and workout modifications to accommodate chronic pain, lingering injuries, or acute concerns.
The friendly, non-intimidating environment ensures that their members feel comfortable during their time here.
Whether you seek personalized 1:1 training or focused, sports training to meet the demands of your particular sport, their experienced and qualified training staff provides a thorough screening and assessment process to design a program to meet your needs.
Their facility
They care about your health and wellness goals and take pride in providing you with the resources and encouragement you need to achieve them.
Their 45,000 sq ft space includes:
Cardio Deck
Weight Floor
Functional Turf Area
Locker Rooms
Their Amenities
Women's only section
Racquetball
Basketball
Tanning
Myzone technology
Sauna
Address: 30 Prince St, Danvers, MA 01923, United States
Contact: 978-777-3151
4. METfit
About the Gym
METfit is a one-of-a-kind strength training and conditioning gym located in Natick, MA. Their mission at METfit is simply to teach their members the basic fundamentals and principles of strength training and conditioning, and they will reap the benefits in many aspects of their lives.
They are committed to providing their members with the utmost quality in service. Whatever your fitness goals, be it sports-specific, losing weight, getting healthy, bodybuilding, powerlifting, fitness modeling, or simply improving your overall fitness level to move and feel better, they are here to help.
Services they offer
With over 10,000 sq. ft. of space, they offer members the following
Full-service Open Gym with professional weightlifting and specialty equipment
One-on-one Personal Training with coaches having elite certifications and extensive knowledge in the fitness industry.
Their Membership plans
      Memberships
1 Year Prepaid for $550/year + $0 enrollment fee
Month-to-Month for $64/month + $49 enrollment fee
20% Discount for Military, Veteran, Police, Fire, Doctors, Nurses, EMTs
      Passes
Month Pass for $99
Week Pass for $65
Day Pass for $20
Address: 245 West Central Street Natick, MA 01760
Contact: (508) 975-4654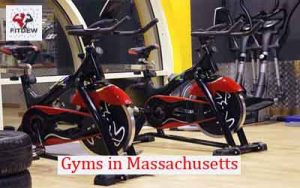 5. Encompass Fitness Center & Gym in Marlborough
About the Gym
At Encompass Fitness, you become family as you enter their doors. Their staff takes the time to know every client, which allows them to provide the necessary support and tools you may need.
They are a team composed of open minds, dedication, and a mission to help you reach your goals through support, encouragement, and knowledge via a large variety of fitness options, all under one roof.
With on-site nutritionists and certified personal trainers, your journey becomes more than a physical appearance, but instead, a whole-self readjustment.
They will help you understand how your current lifestyle affects your goals and what changes you should implement.
Inside the gym and outside of the gym, every choice and action you make matters. From students to seniors, their gym offers various programs designed for every age and stage.
Address: 420 Maple St, Marlborough, MA 01752
Contact: (508)481 2294
6. Boston Barbell
About the Gym
At Boston Barbell, everyone who trains is paired with a custom plan designed by an expert coach, and state-of-the-art equipment that pushes your body to its prime form.
Whether you're looking to lose weight, tone up, build power, or carve that booty, they will pair you with the right training program to hit your goals.
The best coaching and state-of-the-art equipment you need to get in the best shape of your life is at Boston Barbell.
Their coaches look at your fitness goals holistically and address the strength, conditioning, and recovery needed to optimize your results and get you to your goals faster.
Their programs
Function (Strength & Conditioning)
Power (Powerlifting Program)
Glutes (Booty Training)
One-on-one (Personal Training)
Address: 28 Nashua Rd, North Billerica, MA 01862, United States
Contact: +1 781-832-2033
7. Liberty Fitness Boston- 24/7 Gym and Fitness Center
About the Gym
Liberty Fitness 247 is a fitness concept pioneered by Leonard Brower and Andrew Grinbaum. Every neighborhood deserves to get fit and stay fit.
At Liberty Fitness, they believe in Health, Liberty, and the Pursuit of Happiness. The purpose of Liberty Fitness is to truly enhance and make the community that it operates within healthier and happier.
Their beautiful and fully equipped gym is one of Boston's best 24/7 fitness studios. With a full range of fitness resources and equipment, you are certain to find what you need.
They offer one-on-one personal training, open gym space, and fitness classes catered to any level of ability. Regardless of your goals, you can develop and maintain health, wellness, and energy levels.
Whether you're a seasoned fitness veteran or a relative newcomer, you will find what you are looking for at their gym.
They also offer personalized fitness instruction in the gym, using free weights and machines, and also teach classes in the following activities:
Yoga
Cycling and spin class
Aerobics
Zumba
Pilates
Address: 2565 Washington St Suite B Boston, MA 02119
Contact: (617) 588-2115
8. Inclusive Fitness
About the Gym
At Inclusive Fitness, they help create healthy lifestyles for neurodiverse people, their families, and communities.  They do this by lowering barriers  with highly trained and experienced coaches, adaptive programming and a beautiful, accessible and sensory friendly place  so that they can raise the bar on what their athletes can accomplish.
They offer small group and one-on-one sessions both virtually and in-person, at their center conveniently located in the Metro-Boston area. Their programs are designed to make all of their athletes strong for a purpose: to build functional fitness and lifelong habits.
Address: 1665 VFW Parkway West Roxbury, MA 02132 USA
Contact: (617)901-0081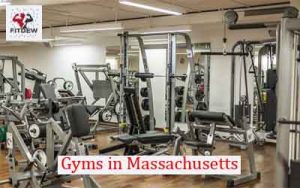 Conclusion
Having knowledge of gyms in Massachusetts as a resident will help you know where you can go in the pursuit of your fitness goals.
Remember exercise helps in keeping you fit, so always ensure your involvement in fitness activities to keep fit and healthy.
Editor's pick