If you a resident of Sydney that is interested in knowing gyms for boxing in Sydney, this content is for you.
This content is about Boxing gyms in Sydney. When you are going for the best results in fitness you go to the places you will get it. Check out these places here because they are the best gyms for boxing in Sydney.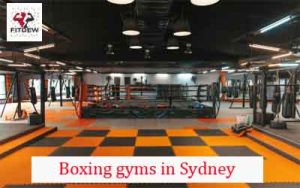 Boxing gym Sydney
Here are Boxing gyms in Sydney
Joe's Boxing Club Sydney
About the Gym
The gym was established in 1997 and is the home of Olympic-style competition boxing. Their gym is a membership-only gym for boxers that are non-professionals and in competition-style boxing classes for all ages.
No matter what your goal is, they have classes that suits it. Their gym is for people of all ages.
Their Programs
Black Shirt Program
Private Training
Their membership plans
Black shirt program for $40 per Week
Kids 12 years < ongoing for $25 per Week
For more information on their other membership plans click here
Address: 20/118 Queens Rd, Five Dock, NSW, 2046
Phone:  0418 217 244
No Quarter
About the Gym
At No Quarter, they focus on Boxing and Functional Fitness. They have been operating in the South Sydney community for the last 15 years. Whether you are a beginner or a professional, No quarter is the place for you.
Their Classes
Fitness training
Boxing
Kickboxing
Strength and conditioning training
Cross training and more
Their membership plans
Casual Visit (Gives you access to 1 Class Visit, Access to gym) the plan is valid for 2 weeks and the price is $30.00.
10 Passes (Prepaid 10 visit pass and the 11th visit is free. The plan is for valid Australian student. Id required on request. (All packs valid for 6 months). The students pay $150.00 and the Adults pay $300 for this plan.
Memberships (Gives you access to unlimited classes) There is no lock in contracts and there are Various debit options. The Price for this plan is $55 per week
For more information on their membership plans contact them.
Address: 100 Botany Road Alexandria NSW 2015
Phone: 0415 682 813
TKO Boxing Sydney
About the Gym
At TKO boxing they understand everyone is different and their bodies react differently to diverse trainings and they ensure to make provision for programs that suits each person and helps them in reaching their goals.
They make sure their members have fun and safe experience while working to achieve their goals in the gym.
In their gym, they have different approaches aimed at helping you achieve your goals and they cater for both beginners and intermediates as well as for people who are on the lookout for something different, those who want to learn new and fun skills or for people who want to add something special to their training.
Their classes
TKO classes
Box-fit
TKO – boxing
Boxing strength and conditioning (BSC)
TKO 1:1 training
Bag work
Pad work
Circuit training
For their membership plans contact them
Address: 84 Great North Road, Five Dock New South Wales 2046, Australia
Phone: 0435 147 055
Corporate Fitness Centre
About the Gym
Corporate Fitness Centre provides fitness training focused mainly on boxing techniques. From a desire to ensure general good health, nutrition as well as fitness to the rigors of competitive boxing, they have it all.
The gym is a female friendly gym and many of their female members are achieving fitness levels far beyond what they expected.
Their Gym Amenities
The gym amenities include
Separate men's and women's bathrooms with change rooms and individual lockers.
The women's bathroom includes complimentary GHD hair straighteners and hair driers.
Their Classes
Offence
Defence
Total boxer
Conditioning
Circuit
Bag work and more
For their membership plans contact them
Address: 36-38 Wentworth Ave Surry Hills, Sydney, NSW 2010
Phone: (02) 9264 4492
Focus Boxing Club
About the Gym
Focus Boxing Club was started with the aim of inspiring, promoting as well as developing kids and adults to physically and mentally become the best they can be.
They are focused on educating and feeding the body and mind through the positive promotion of boxing. They have all the necessary for boxing and their gym is available for people of 9 years and above in the community.
The gym has a variety of boxing and fitness classes for kids and adults whether beginners or people who are not new to gym activities and also suitable for every of the fitness levels and abilities.
Their Facilities
Heavy boxing bags
Floor-to-ceiling bags
Tear drop bags
Speed Ball
Large Tyres
Medicine Balls and more
Their Classes
Kids/Junior Boxing (10 – 15 years old)
Youth to Adult Boxing (Beginners – Intermediate)
Pros and Amateur Fighters Only and more
For their membership plans contact them
Address: Level 1, 925 Canterbury Road Lakemba NSW 2195
Phone: 0482 083 728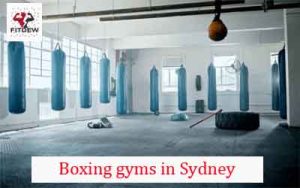 Bondi Boxing Gym
About the Gym
Their goal is to provide a close-knit environment of health and wellness amongst their members that extends to the outside of their gym as well as all through the whole of Sydney's eastern suburbs community.
They focus on teaching classical boxing, concentrating on the basics like correct punching technique, footwork, balance and boxing IQ.
Their expert trainers have specialty in Muay Thai, kickboxing and functional strength and fitness. They provide a wide range of group classes for both kids and adults of different competence levels and backgrounds.
Their Classes
Boxing Classes
Boxing
Boxing – Skills & Sparring
Boxing Bootcamp
Kids Boxing
Muay Thai Classes
Muay Thai
Muay Thai – Skills & Sparring
Their Membership plans
Membership
This plan is for people who are dedicated, and the plan gives unlimited access to classes.
Monthly for $49.95 per week
12 Month Contract for $45 per week
Pay as You Go
For people who have a busy schedule
Single Entry for $30
Pack of 10 for $250
For more information about their membership plans contact them
Address: 284 Bondi Rd, Bondi, NSW 2026
Phone: 0402 622 662
BX1
About the Gym
BX1 is a spectacular 500 square-meter space with state-of-the-art facilities. They provide ultra-modern and classy gym environs providing a blend of current technology in fitness equipment, boxing, innovative training as well as classes, all set including luxury amenities for their members.
Their Classes
BOXFIT- cardio & conditioning
Boxercise – strength and tone
Muay Thai skills
Kickboxing- skills
Powerlifting
Karate and more
For their membership plans click here
Address: 4/140 Military Road, Neutral Bay 2089 NSW
Phone: 02 8283 9243, 0451 364 885
Legends Gym
About the Gym
Legends was established in January 2013. Though their gym started as a small one but has progressively made a name for itself in Combat Sports Australia with having many great fighters come through from Kickboxing, Boxing to MMA. Everyone is welcomed at their gym.
Their classes
K1
Boxing technique
Boxing fitness
MMA
Brazilian jiu-jitsu
For their membership plans click here
Address: 89 Anzac Parade, Kensington NSW 2033, Australia
Phone: (02) 9663 3774
Fight Gym Brookvale
They are dedicated to ensuring their gym is the one everyone can visit not minding their fitness level or their experience.
At Fight Gym Brookvale, their procedure is what makes them the best value in the northern beaches and they have proudly continued that philosophy since 1995.
Their Programs
Boxing
Boxing All Levels
Muay Thai
Teen Boxing
Fighters Class
Strength & Fitness
Lift & Burn
Glutes & Abs
Conditioning
Friday Finisher and more
For their membership plans click here
Address: 8 Cross Street, Level 1 Brookvale, NSW 2100
Phone: (+61) 0415 448 496
Panza Muay Thai Boxing Gym
About the Gym
At Panza Muay Thai Boxing Gym, they provide the opportunity for people of all fitness levels and ages to learn the art of Muay Thai and Boxing in a friendly, secured as well as professional atmosphere.
No matter the one you want to learn, they provide programs that will suit you and help you reach your fitness goals.
Their Programs
Ladies only Muay Thai & Boxing
Intermediate Muay Thai & Boxing
Advanced Muay Thai & Boxing
Kids Muay Thai & Boxing and more
For their membership plans click here
Address: Shop 2/17 Hollywood Ave, Bondi Junction NSW 2022
Phone: 0452 063 728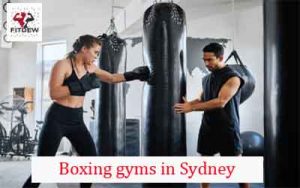 BT's Boxing
About the Gym
At BT's Boxing, they are committed to offering exceptional boxing services in Sutherland Shire. Their gym was founded by Brett Townsend in 2020.
They provide a comprehensive range of boxing services for people of all levels, from recreational enthusiasts to professional athletes.
Their expert coaches are committed to making sure all their members get the same level of support and attention, not minding their goals.
Their Classes
BoxFit
BoxTech
Fighters Class
Strength & Conditioning
For their membership plans contact them
Address: Unit 6, 16-18 Northumberland Road Caringbah, 2229
Phone: 0416 945 242
8 LIMBS
About the Gym
8 LIMBS was established in 2013 as a result of Inspiration by a lifelong love of Muay Thai, Boxing & Fitness Training. The founders opened the gym so they will be able to share their passion with Sydney.
Their gym has grown to become one of Australia's premier striking & fitness training facilities as well assisted in the inspiration and transformation of the lives of thousands along the way.
Their Classes
Muay Thai
Functional training
Boxing
For their membership plans contact them
Address: 306 OXford St, Bondi Junction, 2022, NSW
Phone: (02) 8971 5176
Conclusion
Starting out in a boxing gym in your location in order to reach your fitness goals is not just about registering but also about being consistent because consistency will bring in the results.
Having the knowledge of boxing gyms in Sydney will help you make the best decision when you are to select the gym you will register with. Go and make it work.
Editor's pick
How to Stay Motivated in Your Gym Routine ( A must read if you want to stay motivated while working out)
Gym Etiquette: Dos and Don'ts for a Positive Workout Environment