Gyms in Milwaukee Wisconsin offer a diverse range of fitness facilities and programs catering to the health and wellness needs of residents and visitors alike.
Whether you are a seasoned athlete or a beginner on a fitness journey, Milwaukee's gyms provide state-of-the-art equipment, expert trainers, and a welcoming atmosphere to assist you in achieving your fitness goals. Explore the vibrant fitness community and stay active in this dynamic city.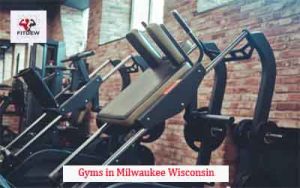 Overview of Gyms in Milwaukee Wisconsin
Milwaukee Wisconsin offers a variety of gyms and fitness centers to cater to the health and fitness needs of its residents and visitors. Here is an overview of some of the gyms and fitness options you can find in Milwaukee
Commercial Gym Chains
Milwaukee has several national gym chains like LA Fitness, Anytime Fitness, Planet Fitness, and Snap Fitness. These gyms offer a range of cardio and strength equipment, and group fitness classes, and often have flexible hours.
Local Gyms
There are many locally-owned gyms and fitness centers throughout Milwaukee. These gyms often have a more personalized and community-oriented approach, providing specialized classes and services. Examples include BrewCity CrossFit, Kosama, and Helios.
University and College Gyms
If you are affiliated with a local university or college, you may have access to their on-campus fitness facilities. For example, the University of Wisconsin-Milwaukee and Marquette University offer fitness centers for their students and staff.
Boutique Fitness Studios
Milwaukee has a growing trend of boutique fitness studios specializing in various fitness disciplines. You can find studios offering yoga, Pilates, barre, cycling, and more. Popular choices include Spire Fitness, Modo Yoga, and CycleBar.
CrossFit
CrossFit gyms are available throughout Milwaukee for those interested in high-intensity functional fitness training. CrossFit Milwaukee, CrossFit 414, and Cream City CrossFit are a few options in the area.
Recreation Centers
The Milwaukee County Parks system operates several recreation centers with fitness facilities, including swimming pools, basketball courts, and gyms. Wilson Park Recreation Center and Noyes Park are some of the centers with fitness offerings.
Health and Wellness Centers
Some wellness centers, like the Wisconsin Athletic Club and the Princeton Club, provide comprehensive fitness options, including group classes, personal training, and spa services.
Specialty Gyms
If you are looking for specialized fitness options, you can explore places like Title Boxing Club, OrangeTheory Fitness, or F45 Training for unique workout experiences.
Outdoor Activities
Milwaukee offers beautiful outdoor spaces for those who prefer to stay active outdoors. Lakefront parks, bike trails, and lakes provide opportunities for walking, running, cycling, and other outdoor activities.
Online and Virtual Fitness
Some gyms and trainers offer virtual fitness classes and services which can be particularly convenient for those who prefer to work out at home or while traveling.
Before choosing a gym or fitness facility in Milwaukee, it is important to consider factors such as location, cost, class offerings, equipment, and hours of operation.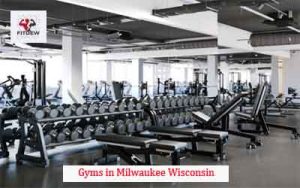 Gyms in Milwaukee Wisconsin
Here are fitness centers in Milwaukee Wisconsin
The Barre Code
About the Gym
The Barre Code logo intentionally features varied widths representing the individuality of women (all shapes and sizes) showing up as they are, standing together in pursuit of their own journey and supporting others along the way.
At The Barre Code, they teach badass classes. They go beyond the barre with their all-in-one program: Barre, Bootcamp, and Brawl. Sweat under neon lights to music that drives you and is led by the most passionate instructors in the industry.
Their Classes
Barre
Bootcamp
Brawl
Stretch and restore
Build cardio endurance and strength
Their Gym Amenities
Changing Rooms
Lockers
Retail Store
Vanity
For their membership plans click here
Address: 225 N. Water St. Milwaukee, WI 53202
Phone: (414) 488-9555
Vitality
About the Gym
At Vitality, they offer their members and guests unique fitness and wellness options conveniently located in Milwaukee's Third Ward.
Their upscale environment features state-of-the-art fitness equipment, medical aesthetics, assisted stretching, nutrition coaching, neuromodulators and dermal filler, ketamine infusion services, intravenous (IV) hydration therapies, and physical therapy as well as a full menu of amenities.
Vitality offers both gym memberships and a variety of training options including one-on-one personal training, and personalized, self-directed training through their app.
Their Gym Amenities
Full-Service Locker Rooms
Strength and Cardio Machines
Free Weights and Kettlebells
Olympic-style racks and more
Their Training
Personal Training
App Based Training
For information on their membership plans contact them
Address: 222 East Erie Street Suite 150, Milwaukee, Wisconsin 53202, United States
Phone: 4147081947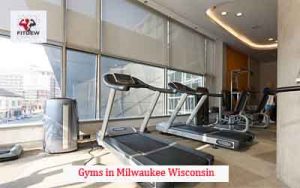 YogaSix
About the Gym
At YogaSix, they offer 6 different class types from hot and powerful to slow and mindful. They also offer beginner classes and sculpt classes.
Their teachers have been trained in the YogaSix methodology to provide a consistent but creative experience for each class type every time. They teach in a way that is easy for everyone to follow and understand. Their expert staff will assist you in finding the right class to help you achieve your fitness goals.
Whether you are connecting to the rhythm of your breath or working up to the edge of your fitness level in class, there is always something new to discover about yourself. Begin a regular practice with them at YogaSix and allow the transformation to begin.
Their Classes
Y6 Slow Flow
Y6 Restore
Y6 Hot
Y6 Power and more
For their membership plans contact them
Address: Milwaukee 2227 N Prospect Ave Milwaukee, WI 53202
Phone: +1 (414) 800-7550
Snap Fitness Milwaukee-East Side
About the Gym
At Snap Fitness Milwaukee-East Side, their supportive community will assist you in moving your body and your mood. Their members get access to the best range of cardio, strength, and functional training equipment.
As a member, you also get access to a member app to assist you in setting your own fitness goals and celebrating your progress.
Their Gym Amenities
Snap App
Free Weights
Cardio Equipment
24 Hour Access
Private Showers
Private Bathrooms and more
Their Membership Plans
All their membership plans include key card access to the gym and exclusive access to their Snap App.
$44.95 per month (Flexible rolling monthly contract)
Address: 1815 N Farwell Ave, Milwaukee, WI 53202
Phone: (414) 276-7627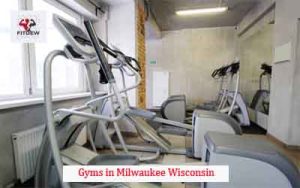 Anytime Fitness Milwaukee
About the Gym
At Anytime Fitness Milwaukee, the support is real and starts the moment they meet you. Their coaches create a fitness plan that suits you considering your abilities, your body, and your fitness goals. Their friendly and professional staff is trained to assist you along your fitness journey.
Their Gym Amenities
24-Hour Access
24-Hour Security
Convenient Parking
Worldwide Club Access
Private Restrooms
Private Showers
Their Training Services
Small Group Training
Personal Training
Fitness Assessment
Virtual Coaching
Heart-Rate Monitor
Team Training
Their memberships start at $19.95 biweekly
Address: 2170 Farwell Ave Milwaukee WI 53202
Phone: (414) 319-1111
Planet Fitness Milwaukee
About the Gym
At Planet Fitness Milwaukee, they strive to create a workout environment where everyone feels accepted and respected.
They make sure their club is clean and welcoming. Their staff is friendly, and their certified trainers are ready to help. Whether you are a first-time gym user or a fitness veteran, you will always have a home in their Judgement Free Zone.
Their Gym Amenities
Bring a guest anytime
Use of any Planet Fitness worldwide
Use of massage chairs
Use of hydromassage
Exclusive PF+ app workouts
PF app workouts and more
For their membership plans contact them
Address: 101 W Wisconsin Ave Milwaukee, WI 53203-2501 United States
Phone: (414) 223-3380
Conclusion on Gyms in Milwaukee Wisconsin
Gyms in Milwaukee Wisconsin play a vital role in promoting health and well-being within the local community. These fitness centers offer a diverse range of services and opportunities for individuals to achieve their fitness goals.
Whether you are a dedicated athlete or someone just starting their fitness journey, the fitness centers in Milwaukee cater to a wide spectrum of needs and preferences.
Milwaukee's gyms provide a supportive and motivating environment for individuals looking to improve their physical fitness, build strength, lose weight, or simply lead a healthier lifestyle. With state-of-the-art equipment, expert trainers, and a variety of classes and programs, these fitness facilities offer a well-rounded approach to health and wellness.
Gyms in Milwaukee also serve as social hubs where like-minded individuals can connect, share experiences, and build a sense of community. The friendships formed in these spaces often extend beyond the gym walls, fostering a sense of belonging and accountability.
The fitness centers in Milwaukee Wisconsin are more than just places to break a sweat; they are essential institutions that contribute to the overall health and quality of life for the residents of the city.
Their impact goes beyond physical fitness, promoting mental well-being and a strong sense of community. Whether you're a long-time fitness enthusiast or a newcomer, these gyms offer a welcoming and empowering space for everyone to pursue their fitness and wellness goals. You can join any of the gyms today to get started with your fitness journey.
Recommendations
22 Best Gyms in Durham North Carolina
How to Stay Motivated in Your Gym Routine ( A must read if you want to stay motivated while working out)
10 Exercises for soccer players at the gym (A must read for soccer players who want to be high performers)