Melbourne, Florida, a vibrant and dynamic city nestled along the picturesque Space Coast, boasts a thriving fitness scene that perfectly reflects the active and health-conscious lifestyle of its residents.
In today's blog post, we will talk about gyms in Melbourne Florida. Whether you are a resident or a visitor, you will find a fitness haven in Melbourne where you can pursue your fitness goals, achieve your best self, and connect with like-minded individuals in the pursuit of a healthier, happier life.
With a myriad of gyms scattered throughout Melbourne, ranging from well-established fitness centers to boutique studios, locals and visitors alike have a wealth of options to choose from. Whether you are a dedicated bodybuilder, a yogi seeking inner balance, or someone looking to embark on a healthier journey, Melbourne's gyms cater to diverse needs and preferences. Read till the last dot to get the information you need to decide the gym where you will work out.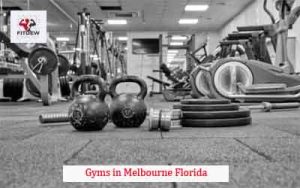 Gyms in Melbourne Florida
Here are fitness centers in Melbourne Florida
Planet Fitness Melbourne
About the Gym
At Planet Fitness Melbourne, they strive to create a workout environment where everyone feels accepted and respected.
They make sure their gym is clean and welcoming. Their staff is friendly and their certified trainers are ready to assist you. Whether you are a first-time gym user or a fitness veteran, you will always have a home in their Judgement Free Zone.
Their Gym Amenities
Bring a guest anytime
Use of any Planet Fitness worldwide
Use of tanning
Use of massage chairs
Use of hydromassage
Free WIFI
Exclusive PF+ app workouts
Unlimited access to home club
PF app workouts and more
For their membership plans contact them
Address: 840 N Apollo Blvd Melbourne, FL 32935 United States
Phone: (321) 242-7900
CLUB4 Fitness
About the Gym
CLUB4 Fitness is a membership-oriented health facility offering a wide array of classes and equipment that allow members to achieve their health and fitness goals.
At every CLUB4 Fitness location, you will enjoy the best workout classes with outstanding service and an unbeatable atmosphere.
With beautifully designed facilities and a diverse selection of machines and equipment, CLUB4 Fitness offers a truly unique experience.
Their Amenities
Kids Club
Studio Fitness
Cycling
Tanning/Enhanced Light Therapy
Fitness Consultation on Us
Spacious Gym
Locker Rooms
Saunas and more
For their membership plans click here
Address: 1435 South Babcock Street, Melbourne, FL, USA
Phone: Call 321-378-8480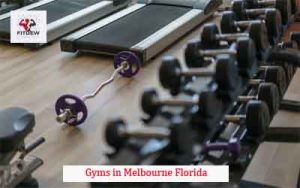 Maverick CrossFit
About the Gym
At Maverick CrossFit, their mission is to help you change your life with them. They want their members to walk out of their doors after a workout in their gym feeling like they are a better version of themselves.
Their team cares about guiding and encouraging each and every member to obtain the goals they seek for themselves.
Their Programs
Foundations
CrossFit Classes
Personal Training
Nutrition Coaching
Olympic Lifting
For information on their membership plans contact them
Address: 3110 Skyway Cir, Melbourne, FL 32934
Phone: (321) 529-1019
American Killer Bees HQ
About the Gym
American Killer Bees HQ is home the some of the most accomplished Mixed Martial Arts and Brazilian Jiu-Jitsu fighters in the world.
They have set the highest standard for training and instruction and they are proud to share that with everyone in Melbourne.
Their training systems include everything from Muay Thai and BJJ to Kickboxing, Group Fitness, and even high-energy Kids Martial Arts classes. They are helping people of all skill levels find success with hands-on instruction and an ego-free environment.
Their Classes
Kids Martial Arts
Brazilian Jiu Jitsu
Kickboxing
Muay Thai
Boxing
Cardio MMA
Private Strength and Conditioning
For their membership plans contact them
Address: 249 Babcock St. Melbourne, Florida 32935
Phone: (321) 806-0633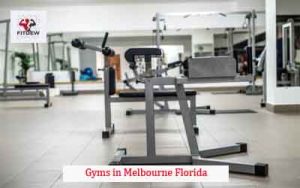 Jazzercise Melbourne Studio
About the Gym
At Jazzercise Melbourne Studio, FL they offer group fitness classes for all levels. Their classes incorporate dance cardio with strength training to sculpt and tone your muscles in the ultimate full–body workout.
Whether you are looking for physical results or a way to relieve stress and feel your best, their instructors will guide you every step of the way in your wellness journey.
Their Classes
Cardio Sculpt 60
Sculpt 30
Power Sculpt 60 and more
For their membership plans contact them
Address: 1020 W. Eau Gallie Blvd C, Melbourne, FL 32935
Phone: (321)544-2221
Anytime Fitness Melbourne
About the Gym
At Anytime Fitness Melbourne, the support starts the moment they meet you. Their coaches create a fitness plan that suits you considering your abilities, your body, and your fitness goals.
Their friendly and professional staff is trained to assist you along your fitness journey, no matter how much support you need.
Their Gym Amenities
24-Hour Access
24-Hour Security
Convenient Parking
Worldwide Club Access
Private Restrooms
Private Showers and more
Their Training Services
Small Group Training
Virtual Studio Classes
Personal Training
Specialized Classes
Fitness Assessment
Virtual Coaching
Their memberships start at $19.99 biweekly
Address: 1515 Palm Bay Rd Melbourne FL 32905
Phone: (321) 473-8923
Conclusion on Gyms in Melbourne Florida
Fitness centers in Melbourne Florida have become an integral part of the community promoting health and fitness while fostering a sense of belonging.
Gyms in Melbourne Florida have evolved into more than just places to work out; they have become hubs for social interaction and support.
These facilities offer a welcoming environment where people from diverse backgrounds come together to pursue their fitness goals. It is a place where individuals find encouragement, motivation, and camaraderie.
The fitness industry in Melbourne Florida has been responsive to the changing needs of its patrons. Many gyms have adapted to the latest trends in health and wellness, offering a wide range of classes, state-of-the-art equipment, and personalized training programs.
This adaptability has allowed individuals to tailor their fitness journeys to their specific goals and preferences, making it easier for people of all fitness levels to stay engaged and committed to their fitness routines.
These gyms have not only improved the physical health of residents but have also contributed to the overall well-being of the community.
Regular exercise has been linked to lower stress levels, improved mental health, and a boost in overall quality of life. Gyms in Melbourne have played a crucial role in promoting these benefits, ensuring that their members enjoy a holistic approach to health. You can join any of the gyms today to get started with your fitness routine.
Frequently Asked Questions on Gyms in Melbourne Florida
What are the popular gym chains in Melbourne Florida?
Some popular gym chains in Melbourne include LA Fitness, Anytime Fitness, Planet Fitness, and Crunch Fitness, among others.
Do Melbourne gyms offer group fitness classes?
Yes, many gyms in Melbourne offer a variety of group fitness classes, including yoga, Zumba, spinning, and more. The schedules for these classes are usually posted on the gym's website or in the facility.
Do gyms in Melbourne Florida offer a free trial or guest passes?
Many gyms offer free trials or guest passes for potential new members. It's a good idea to check with the specific gym you're interested in to see if they offer such options.
Are personal trainers available at Melbourne gyms?
Yes, many gyms in Melbourne have certified personal trainers available for hire. They can provide personalized fitness plans and training sessions.
Editor's Picks
6 Best Gyms in Milwaukee Wisconsin