Technology has impacted different industries and the fitness industry is not left out. There have been different technological advancements in the fitness industry too. With the advancement, people are able to work out with ease, and other benefits they get from it.
This content is about the impact of Technology on gym workouts. Read till the end to get all the details.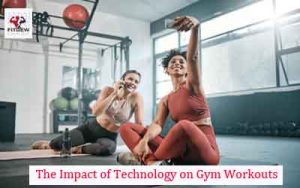 The Impact of Technology on Gym Workouts
Here are the different ways technology is impacting gym workouts
Fitness Enhanced Tracking and Monitoring: Technology has made it possible for you to be tracking and monitoring your progress correctly. Devices like smartwatches and trackers for exercise offer the necessary information you need about how the exercise turned out.
With the information, setting fitness goals, measuring performance, and taking decisions about workout procedures becomes easy. The data encourages you to be accountable and also able to attain your goals as well as gives you a sense of achievement.
Gives you Virtual workout Experiences: Virtual workout platforms and apps make it possible for you to enjoy workout classes like yoga and high-intensity interval training (HIIT), dancing as well as cycling. They make it easy for people to take part in workouts anytime and anywhere which removes the distance and schedule problems.
Personalized Training and Coaching Sessions: With advanced technology, personalized training, and coaching services have been made possible. Now with workout apps, you can analyze your data and get workouts that will suit you and will put into consideration your goals, fitness level, and preferences.
Another way technology has impacted workouts in gyms is by providing an opportunity for the Creating, storage, and sharing of tips that are useful and related to fitness.
You can also be managing a database in your gym where you can share information with members and fitness trainers which ends up adding more value to every session.
Customer Acquisition: The advancement of technology and availability of different social media platforms is an added means for gyms to carry out their marketing which will get them connected to more people from which they can get more memberships for their gyms.
Medium Of Instruction: Adding YouTube Videos and live tutorials on your fitness websites will make it easier for the gym members to follow up with workout sessions when they are unable to make it to the gym.
Constant posting on your websites can also increase your reach of people who are interested in fitness and this can lead to your gym getting new members. All these are possible because of advancements in technology.
The Power of Online Community: social media has made it possible for people to get the support they need by giving them a platform where they post pictures and videos from their workout sessions and the progress they are making in fitness and also interact with people interested in fitness.
The social media community helps owners of gyms link up with their clients and other professionals in fitness.
24/7 Availability: In as much as 24/7 gym operations is not a new strategy, Gyms that rely so much on like Anytime Fitness provided access to 24/7 fitness.  The availability allows for visits to the gym without being bound by unsuitable schedules.
State-Of-The-Art Equipment: With the help of technology, a treadmill has turned into a state-of-the-art fitness wonder with Integrated TV screens and heart-rate monitors, and more features that may be added soon.
It is true that technology has helped workouts become better, but remember if you depend too much on technology during exercise it leads to a sedentary lifestyle which exercise is supposed to stop.
So, while you work out with the help of technology, remember to try some exercises without technology as well to ensure more physical activities.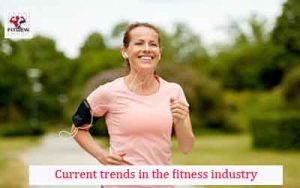 Current trends in the fitness industry
The internet has made it possible for you to have access to customized online workout plans which suits your schedule and fitness goals.
With the help of wearable technology like smartwatches it is easier to track your progress and insights into your sleep patterns as well.
Artificial intelligence Powered workout apps
Gym management software that gym owners can use to manage their memberships, finances, and progress of members and some other benefits of the management software.
Smart gym equipment and more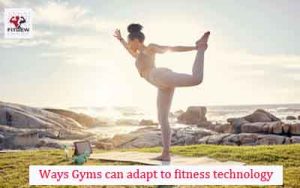 Ways Gyms can adapt to fitness technology
It is very important for gyms to adapt to fitness technology as this will help their members get a better workout experience.
Here are the ways gyms can adapt to fitness technology
They should encourage their members to detect their health-based data and progress on a fitness tracker.
Gyms should use fitness technology to design some sensational marketing campaigns and challenges.
They should consider the information tracked by the smart devices to offer their members personalized fitness.
Gyms can use the information the smart devices give about their members to provide better services to their members.
They should make it possible for their members to go on with their fitness procedures from anywhere they are at any time using modern technology.
Conclusion
The impacts of technology on gym workouts are many and it results in better workout experience for members of gyms and ease in management plus marketing for gym owners.
Every gym owner who wants to get better results for their members as well as reach more people they can convert to members should utilize technology for their desired results.
But while you work out with these fitness devices remember to also add up some other physical exercises that won't require you to make use of technology to avoid living a sedentary lifestyle.
What you do as a gym owner is to understand your way around fitness technology and work with it for better results for yourself and your members.
Editor's pick
5 Reasons why exercise is important
How to Stay Motivated in Your Gym Routine ( A must read if you want to stay motivated while workout out)
The Benefits of Strength Training for Women at the Gym
5 traits of the successful personal fitness trainer