What do you know about the Gyms in Maryland?
Read till the last dot to get all the information you need.
Gyms in Maryland
Here are some gyms in Maryland
Anytime Fitness Kensington
About the Gym
At Anytime Fitness Kensington, the support is real and it starts the moment they meet. Their coaches don't have one plan that fits everyone, they develop a plan that fits you, a total fitness experience designed around your abilities, your body, and your goals.
Your plan will contain a 360 approach to your health and will cover important areas other gyms simply can't.
Their Amenities
24-Hour Access
24-Hour Security
Convenient Parking
Worldwide Club Access
Private Restrooms and more
Their membership plans
12-Month Plan for $57.00 Due Monthly gives you access to the following:
Secure gym access 24 hours every day, Free fitness consultation and 30-day fitness plan, Member exclusive app with access to a new workout every day.
24-Month Plan for $49.00 Due Monthly gives you access to the following: Secure gym access 24 hours every day, Free fitness consultation, and a 30-day fitness plan, Member exclusive app with access to a new workout every day.
Address: 4265 Howard Ave Kensington MD 20895
Phone: (240) 242-3053
Planet Fitness District Heights, MD
About the Gym
At Planet Fitness District Heights, they strive to create a workout environment where everyone feels accepted and respected.
They take care to make sure their club is clean and welcoming, their staff is friendly, and their certified trainers are ready to help. Whether you're a first-time gym user or a fitness veteran, you will always have a home in their Judgement Free Zone.
Their Amenities
Tanning
Access to any planet fitness worldwide
Massage chairs
Hydromassage
Pf app workouts and more
 Their membership plans
For their membership plans click here
Address: 5604 Silver Hill Rd District Heights, MD 20747, United States
Phone: (301) 278-8004
Arenal Fitness
About the Gym
Arenal (R-N-Nal) Fitness which was established in 2010 and voted Baltimore's Best is a 24/7 access 5,000 square-foot functional training facility that offers a variety of CrossFit group classes, personal training options, and General Memberships to all ages and demographics. ​
When you walk into Arenal Fitness you will see some traditional pieces of cardiovascular and strength training equipment but will quickly notice that what they offer is more geared to free weight and functional movements.
This is because they want to focus on exercises that will help you to function better in your everyday life.
Why go to a gym and spend countless hours performing arm curls and leg extensions, which will never help you to pick your child off the floor or easily get out of a chair? Come to Arenal Fitness and learn movements that you can practically apply to your daily routine.
Their Amenities
Cardio Equipment
Exercise Accessories
3 Private Changing Rooms
3 Showers
2 Restrooms
Hand Sanitizer
24/7 Key Fob Access and more
Address: 2638 Quarry Lake Dr, Baltimore, MD 21209
Phone: (410) 653-7878
Edgewater Fitness
About the Gym
Edgewater Fitness is a newly renovated 41,000-square-foot fitness facility located just off Route 2 in Edgewater, MD.
They have a wide array of cardio equipment, group fitness classes, free weights, and weight machines that are all included in the price of membership.
Their Amenities
At Edgewater Fitness, their mission is to provide their members with the ultimate fitness experience. Membership to their club includes:
Unlimited access to group fitness classes (including Body Pump, Zumba, Spinning, Step, Yoga, and Pilates)
Pristine locker rooms
100+ pieces of cardio, so you never have to wait in line for equipment
Expansive weight area to suit all your muscle-building and toning needs
Private women's gym
Their membership plans
They offer a variety of membership options at Edgewater Fitness. Their basic membership package includes:
Full access to the gym
Unlimited group fitness classes
Two complimentary personal training sessions with one of their certified personal trainers
Discounted couple and family rates
They also offer an all-Access Membership option that includes full access to both Edgewater Fitness as well as their sister club Annapolis Athletic Club. For their Rates check their website.
Address: 5 Mayo Road, Edgewater, MD 21037
Phone: (410) 956-9392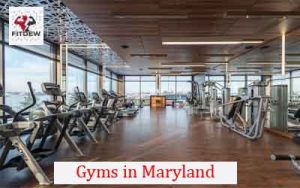 Team Eckenrode
About the Gym
At Team Eckenrode, they pride themselves on being locally and family-owned. At their facility it's not just about lifting weights and doing cardio, it's a fitness facility that incorporates every aspect of healthy living with a family atmosphere.
Their number one goal at Team Eckenrode is to make sure the members always come first, and this is why they continue to grow as a business and a family.
They genuinely care about their members and want them to be successful in whatever their fitness goals may be.
Their Facility
Team Eckenrode Gym and Fitness offer over 20,000 square feet of facility with a variety of services to help meet your health, fitness, and performance goals you are seeking. Their fitness center is equipped with the following
Cardiovascular and Strength Equipment
Large Functional/Sport Specific Training Area
A 1/2 Floor Indoor Basketball Court
Powerlifting/ Olympic Lifting Platform
Stretching Stations, and friendly staff to assist you with any of your needs.
Their Membership plans
One Day Membership for $20 each day. It gives you Day-by-day access without a long-term commitment.
One Week Membership for $35 each week. It is a Week-by-week payment without a longer commitment.
One Month Membership for $80 each month. This plan allows you to Stick around a bit with a monthly commitment.
Two Month Membership for $140 (Two months' worth of membership)
Three Month Membership for $195 (A full season's worth of membership)
For their other plans check their website or contact them.
Address: 4961 Nicholson Court Kensington, MD 20895
Phone: (301) 230-9393
Thrive Performance and Fitness Center
About the Gym
At Thrive Performance and Fitness Center, they follow a simple philosophy of creating a healthier environment.
They believe that bringing positive change and improved health to the individual will ultimately provide inspiration to the community and beyond, effectively doing what they can to effect positive healthy change in the world.
Their programs
1 On 1 and Semi Private Coaching
Small Group Fitness
Youth Athletic Development
Personalized Nutrition Coaching and more
Address: 1360 Blair Dr., Suite F Odenton, MD 21113
Phone: 410-874-1144
410 Fitness
About the Gym
At 410 fitness, they believe that fitness is for everybody. 410 Fitness is a place where people of all identities, races, and body types can feel welcome to move, feel good and work hard.
Their goal is to offer their members as many options throughout the day as possible to work out. They offer a variety of class times in the morning, early afternoon, and afternoon/evening. All of their workouts have endless scalability. They can make every movement fit your skill level.
Their programs
Strength & conditioning class
Personal training
Yoga
Prenatal & postpartum fitness
Sobriety wod
Address: 3601  Clipper Mill Rd Baltimore, MD 21211
Phone: (813) 767-9536
Preston Gym
About the Gym
Their 14,000 square foot facility also offers 24-hour tanning, a turf field, a women's only area, private all-tile beautiful showers, saunas, and a private cardio room fully stocked in 2021 with brand new Life Fitness equipment.
The Preston Gym is open to its members 24 hours a day, 7 days a week.  Their gym was equipped in 2018 with brand new state-of-the-art hammer strength equipment, they were proudly able to earn the title Hammer Strength Certified.
Their Amenities
Free Weights
Hammer Strength Equipment
Locker Rooms
24 Hour Tanning and more
Monthly membership rates
Auto Debit Monthly Deduction (Payment is deducted on the 1st day of every month from a credit/debit card)
$25 Enrollment Fee
$25 for teens of 13-17 yrs. Old
$35 for adults of 18-64 yrs. Old
$25 for seniors of 65+ yrs. Old
For their other membership rates and any available discount, check their website.
Address: 215 Railroad Avenue, Preston, Maryland 21655, United States
Phone: 410.673.7774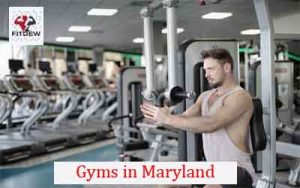 Colosseum Gym
About the Gym
The Colosseum Gym has been helping their members take their fitness to the maximum since 1993.  Their company Tagline is "Serious Fitness" and they believe that if you take your fitness seriously or would like to, you belong at the Colosseum Gym.
They have a comfortable training atmosphere of about 17,000 sq ft. and also have lots of quality fitness training equipment. They are a USAPL Powerlifter Friendly Gym.
Their Amenities
They have the following nice amenities for their members
Towel service
Sirius XM radio
Centrally controlled AC
Showers
Locker rooms
Free coffee
For their membership plans, you can click here
Address: 9159F Red Branch Road, Columbia MD 21045
Phone: 410-740-2339
Chiseled Life Gym
About the Gym
Chiseled Life Gym is a 24-hour gym in Columbia MD that functions as a comprehensive training facility. They cover all the bases in your 24-hour fitness journey including personal training, nutrition, and recovery in order to help you achieve your goals.
Their membership plans
Standard Member for $65 per Month
$25 as Initiation Fee (One Year Contract)
Month to Month ($70 per Month)
$25 as Initiation Fee. 30-Day Notice to Cancel
Three Month Membership for $165 Total
$25 as Initiation Fee. $19.99 as Renewal Fee
For their other membership plans contact them
Address: 9309 Snowden River Pkwy Suite A Columbia, MD, 21046
Phone: (443) 542-9859
Fitness Edge MD
About the Gym
Fitness Edge MD is equipped with weights, barbells, kettlebells, battle ropes, plyo boxes, a TRX suspension training system, and more. They are also proud to be one of the cleanest facilities in the area with a Certificate of Hygienic Cleanliness from Enviro-Master Services.
Their doors opened in April 2015. Their strong commitment to personalized service and individual attention for those seeking to achieve a healthier lifestyle is second to none in the area.
What they offer
Bootcamp Workouts
High-Intensity Interval Training (HIIT)
Group Training
Personal Training
Olympic Weightlifting
Open Gym
Cardio Blasts
Strength & Power Training
Speed & Agility
Address: 220 Girard St, Suite D, Gaithersburg, MD 20877
Phone: (240) 370-5836
Conclusion
Having knowledge of the different gyms in Maryland as a resident will help you make the best decision when considering your fitness goals.
Remember fitness helps you remain healthy, so always have fitness plans and work towards reaching them.
Editor's pick