Looking for a healthy way to keep fit? Would you like a place with motivation and encouragement? Do you want a place where you can train in the company of like minds in your location in Michigan?
Then any of the gyms in Michigan can serve as the place where you will get it all done.
Gyms in Michigan
Here are the gyms in Michigan
1. Powerhouse Gym Jackson, MI
About the Gym
Powerhouse Gym is a worldwide recognized brand founded in 1974 by brothers, William and Norman Dabish.
The Powerhouse name and brand has been one of the top leaders in the fitness industry for over 47 years. With 300 licensees in 39 states, Powerhouse has continued to steadily gain global attention by expanding into 20 different countries worldwide.
Located in downtown Jackson, they are easy to get to from all points of the city and surrounding area. As downtown's only 24-hour facility, they are as convenient as possible for all who work and live in the area.
All Powerhouse Gym – Jackson memberships features
Personal Training Programs
No Long-Term Contracts Available
24 Hour Access
Virtual Fitness Studio Access
Affordable Rates
Tanning
Their Gym Services
Free VIP 5-Day Pass
Student Summer Special
Cardio
Free Weights
Functional Fitness Area and more
Address: 329 W. Michigan Ave., 49201
Contact: 517-783-5261
2. Athletica Women's Fitness Club
About the Gym
Athletica women's fitness club is Michigan's premier women's only fitness center. Athletica is designed for women seeking the luxury of their own place to shape their bodies and their spirits.
It is a fitness club where all women of all ages can freely work out in a non-intimidating, luxury environment.
Athletica is designed with every woman in mind. They offer top-quality services and amenities to help make your workout routine fun and effective.
Their fitness club is committed to providing exceptional customer service. They strive to ensure that each lady can achieve their fitness goals while understanding the balance of a woman's body and mind.
Their Amenities
Steam Room
Smoothie Bar
Private Dressing Room
Heated Pool & Whirlpool
Spa-Inspired Locker Rooms
State-of-the-Art Fitness Equipment and more
Address: 23080 Michigan Ave, Dearborn, MI 48124
Contact: (313)914-5623
3. Snap Fitness Allendale
About the Gym
Snap Fitness Allendale provides 24/7 access to their locally owned fitness facility, where their supportive community will help you move your body and your mood.
You as a member will get access to the best range of cardio, strength, and functional training equipment, plus a member app to help set your own goals and celebrate your progress.
Their Amenities
Snap App
Group Classes
Private Bathrooms
Strength Training
Personal Training
24 Hour Access
Nutrition Consultants
Free Weights
Cardio Equipment and more
Their Membership plans
$39.95 per month (Month-To-Month) Flexible rolling monthly contract
For more information on their membership plan contact the gym
Address: 6101 Lake Michigan Dr, Allendale MI 49401, United States
Contact: 844-895-2176
4. Houghton Lake 24/7 Fitness Center
About the Gym
At Houghton Lake 24/7 Fitness Center, they understand that losing weight and gaining muscle can be challenging, and their goal is to help you overcome hurdles and reach your goals & to create your individualized fitness plan.
They understand that adapting new fitness habits is difficult and oftentimes fails. Their goal is to change your view on fitness so that it becomes a part of who you are and your lifestyle.
Their Membership plans
Individual Memberships
1 Week (6 am-8pm) for $30
5 Visit (6am-8pm) for $40
10 Visit (6am-8pm) for $70
1 Month (24/7 Access) for $49.95
3 Months (24/7 Access) for $129.00
6 Months (24/7 Access) for $229.00
12 Months (24/7 Access) for $365.00
Family Memberships
24/7 Access Includes first 2 family members (12 Months) for $595.00
Add each additional member must be from same Household $230.00 each
Address: 3053 West Houghton Lake Drive, Houghton Lake, MI 48651, United States
Contact: 989-366-6925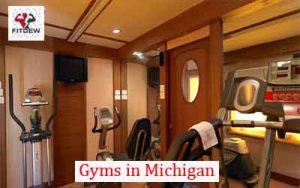 5. Elite Fitness North
About the Gym
Elite Fitness North is proud to offer gym and cardio equipment for all styles of gym members.
They have many different group classes to help kick your fitness into overdrive. ​​Elite Fitness North offers the only artificially turfed baseball/softball facility in Traverse City.
This 6,000 square foot facility offers a batting cage, pitching lane, and HitTrax. The facility is equipped with a professional pitching machine, portable pitching mound, baseballs/softballs, tees, and protective screens.
Their Goal is to foster long-term relationships between their clients and trainers. They want to educate all of their members on how to achieve and maintain their individual goals through nutrition and exercise.
Their gym facility
Free Weights
Kettlebells
Cybes Machines
R.X.
Elliptical
Treadmill
Stair Climbers
Bosu Balls
Address:  Garfield Village Shopping Center1209 S. Garfield Ave. #A, Traverse City, MI 49686
Contact: (231)995-0920
6. Today's Fitness LLC
About the Gym
Today's fitness is a small-town fitness center with a big city feel. They have a good amount of cardio equipment which include treadmills, bikes, ellipticals and more.
They also have a weight area with over 1700lbs of weights, and multiple workout machines.
If you are a morning person, noon person or even a night owl, they are open 24 hours a day for your convenience. They have security cameras for your safety and protection.
Their Membership plans
​Being open 24 hours, you can come in as much as you like or as little as you like.
​Their Rates
$30 a month
$20 a month with a year contract
$45 a month for a couple
$5 day pass
$10 key card
Address: 109 Howard St Tustin, MI  49688
Contact: 231-829-9922
7. Forge Fitness
About the Gym
Forge Fitness offer a wide array of cardio equipment, top of the line machine and free weight area.
Alongside this they offer their personal training staff, spin and yoga classes, and 24/7 access.
Their classes
Their Membership rates
$40 a month-$35 on EFT ($350 year)
Family of 2 for $50 Monthly ($500 Year)
Family of ¾ for $60 Monthly ($600 Year)
Public Service/Senior/Student for $25 a month or $250 Yearly
Class Rates
All classes must be registered at time of purchase
$8 for Class if member
$10 for Class if non-member
$60 for 10 Class pass for a member
$80 for 10 Class pass for a non-member
For other rates contact the gym
Address: 237 West Cedar Avenue Gladwin, MI 48624 USA
Contact: (989) 426-9975
8. Fitness 19 Jenison
About the Gym
Fitness 19 was founded in 2003 by fitness industry veterans who believed that the traditional health club model wasn't meeting the needs of most people.
They started Fitness 19 to give customers more of what they really want out of a fitness membership.
The result is a simple fitness club concept which is extremely affordable, family-friendly facility that offers state-of-the-art cardio, strength, and free weight equipment.
They provide a safe, quality environment for you and your whole family.
Fitness 19 of Jenison has a full line of cardio machines to include treadmills, elliptical trainers, stair steppers, and bicycles. They also offer pin loaded machines as well as a fully equipped free weight room.
They offer flexible hours and a supervised kid's room. Their staff and trainers are knowledgeable and there to help.
Their Services
Cardio Equipment
Circuit Training
Free Weights
Lockers
Address: 7561 Cottonwood Drive Jenison, MI 49428
Contact: 616-457-1919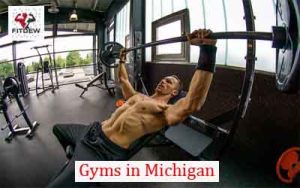 9. Luminary Fitness
About the Gym
Since 2013, Luminary Fitness  has strived to provide a quality environment for individuals to reach their health goals.
The atmosphere and workouts are designed to welcome everyone regardless of fitness level.
It is a focus of theirs to empower people to take charge of their fitness, move their bodies, try hard things, lift up those around them, and grow both physically and mentally.
Their Membership plans
Unlimited Class Training for $159/ 4 weeks
Paid in Full Options:
3 months 5% off $450 ($150/month)
6 months 10% off $855 ($142/month)
12 months 15% off $1620 ($135/month)
All class training memberships have access to the gym during staffed hours
24/7 Open Gym for $99/ 4 weeks
Paid in Full Options:
3 months 5% off $280 ($93/month)
6 months 10% off $530 ($88/month)
12 months 15% off $1,010 ($84/month)
Punch Card
10 Punches $150
20 Punches $260
All punch cards are valid for 1 full calendar year after purchase.
Address: 610 Maryland Ave. NE Unit B Grand Rapids, MI 49505
Contact: 616-970-1210
10. America's Fitness Center
About the Gym
Their goal at America's Fitness Center in Michigan is to serve individuals, families and communities with the highest of integrity.
AFC is dedicated to providing you quality, convenient and affordable fitness opportunities. Their 24-hour access solution assures that you can fit your workouts into your busy schedule.
Their state-of-the-art equipment helps you exercise safely and efficiently making the most of your efforts.
Their goals
Learn every member's name
Understand members' general fitness goals and help them achieve them.
Stay on the leading edge of fitness industry innovation.
Be the area's leading resource for fitness opportunities.
Be a facility that is used to foster physical, mental, and spiritual well-being.
Address: 1225 US-31 South, Manistee, MI 49660, United States
Contact: +1 231-299-1133
Conclusion
Staying fit will also make you healthy. As a resident of Michigan, knowing about the different gyms in your area will help you make the best decision about your fitness.
The gym can help you attain your fitness goals faster since you will have instructors around to direct you on how to go about anything you need their help for.
We hope the list helps you find a gym around you and wish you the best in the actualization of your fitness goals.
Editor's pick
10 Best Gyms in South Carolina