Do you know Gyms in Indiana?
Read to the last dot to get the information you need about them.
With the information about them, going to the gym won't be a tough job because of your knowledge of the gyms around you. Stay informed and stay fit.
Gyms in Indiana
Here are a few gyms in Indiana
1. Taylor Made Wellness
About the Gym
Taylor made wellness is a Locally Owned Downtown Indianapolis Fitness Gym with Plenty of Parking, Private Showers, & Towel Services that was established in 2018.
Taylor Made Wellness brings a total wellness approach around mind, body, and community to empower people of all types, age, and fitness levels.
They provide corporate, community, and personal wellness solutions tailored for maximum impact.
Their fitness Classes
Yoga
Cycling
Boot Camps
Xtreme Hip Hop/Step Aerobics
Their Amenities
1500 Sq. Foot Gym Space
Treadmills
Elliptical Trainers
Resistance Machines
Barbells & Dumbbells
Supplement Store
Separate Cycling & Yoga Studio Space
Private Showers with Towel Service
Gym Membership Options
Basic Membership for $35/month (24-hour access to the facility. Includes access to treadmills, elliptical trainers, machines, barbells and dumbbells from 3lbs-150lbs. We also have showers for your convenience).
Premium Membership for $80/month (All of the features of the Basic Membership plus an unlimited class pass. Cycling not included).
Address: 1000 E. Market St. Indianapolis, IN 46202
Contact: (317)809.6628
2. Brownsburg Fitness
About the Gym
Brownsburg Fitness offers everything you need to meet your fitness goals in a supportive neighborhood gym atmosphere.
The Fitness is more than your ordinary health club. Whether you're interested in weight loss, bodybuilding, personal training or aerobics, you will find what you need to achieve your goals.
You can take advantage of their state-of-the-art equipment and the best trainers and instructors around to help you exceed your ambitions.
Enjoy their neighborhood atmosphere where everyone is welcome. Brownsburg Fitness also features Cardio Theater which will help make your cardio workout fun and entertaining.
Address: 1650 E Northfield Dr #1400 Brownsburg, IN 46112
Contact: 317-852-6100
3. ARC Fitness
About the Gym
ARC Fitness is on a mission to help members effectively get in shape. Their trainers offer top-notch nutritional education, habit formation, and other fitness challenges to push you to be your best.
They not only provide you with support but a community that motivates you to be your best self.
At ARC, you become a family member and not just a number or name in their system. Everyone deserves to love themselves and feel motivated to succeed.
Their Pricing
Buy your first session at $40 and your second one is free
Address: 1601 S East St Indianapolis, IN 46225
Contact: (317)364.4246
4. FGN Fitness
About the Gym
Their goal at FGN Fitness is to provide their clients with a unique training experience while maintaining a warm & welcoming atmosphere.
FGN clients receive a complementary consultation following their new membership. They understand that everyone's body type & fitness goals are very different.
That's why all of their clients are provided with custom workout & daily diet suggestions specifically formulated for you by an FGN Master Trainer.
Address: 1628 Bates St Indianapolis, IN 46201
Contact: +1 317-796-0350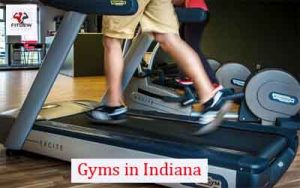 5. Lift Lab Co
About the Gym
The Lift Lab is a 7,000 sq/ft. fitness coaching facility located in the heart of Indianapolis. Their gym is a top-of-the-line facility with world class coaching.
They offer group and individual coaching solutions that emphasize form and function. Their coaching is dedicated to helping you achieve your goals.
The Lift Lab community consists of people from all walks of life. Their family includes stay-at-home moms, executives, members of the military, police, and fire, as well as, doctors, lawyers, and college students.
Regardless of how you earn an income or your current fitness level, you will benefit from the coaching at the Lift Lab.
Their services
Olympic Weightlifting
Semi-Private Training
Group Training
Remote Coaching
Sports Performance
Nutrition
Address: 500 N Meridian St Indianapolis, IN 46204
Contact: +1 317-565-7293
6. DYC Fitness
About the Gym
At DYC Fitness, they help transform lives through 1 on 1 & Small Group Personal Training.
Their mission is to create a personalized experience that is tailored towards each individual's goals who walk through their door without the big gym intimidation.
Their personal trainers are there to provide you with professional guidance, accountability, and motivation. Their space features a simple floor plan that guarantees a great 1-on-1 workout with certified personal trainers.
They also offer small group personal training where clients can work out together and help motivate each other. Their team is full of certified personal trainers who are dedicated to helping clients reach their fitness and health goals.
Address: 1703 E Michigan St. Indianapolis, IN 46201
Contact: +1 317-537-7317
7. Fit Flex Fly
About the Gym
F3 Fit Flex Fly was founded in 2012 by Mark and Kelli Morgan. Their goal was to enhance people's quality of life by providing them with the tools, knowledge, and environment to make moving their bodies daily an easy lifestyle choice.
The gym is a unique space that offers smart, varied, and fun workout formats delivered by educated, experienced, and motivating instructors in an intimate and inclusive environment where effort is tracked and results are scientifically measured.
Membership plans for classes
New Member Intro Offer for 14 Days at $149 (One personal training session, InBody 570 body composition analysis, Unlimited studio classes).
Recurring class memberships
3-month commitment for all memberships
Lifestyle for $239 monthly and $2,400 annually (Unlimited in-studio classes)
1 class per day,10% retail discounts,1 Free Inbody 570 Body Composition Analysis per quarter.
Premium Membership for $199 monthly
12 in-studio classes per month (3 classes per week)
Limited membership for $129 monthly
8 in-studio classes per month (2 classes per week)
Basic membership for $69 monthly
4 in-studio classes per month (1 class per week)
Pay as you go
Class packs
5 Class pack for $125 or $25.00/class
10 Class pack for $225 or $22.50/class
20 Class pack for $400 or $20.00/class
Drop in
For their other membership plans and their different prices click here
Address: 1706 East 86th Street Indianapolis, IN  46240
Contact: 317-218-3928
8. Livrite Fitness
About the Gym
LivRite Fitness is dedicated to providing Everybody with an atmosphere that helps them meet their fitness goals. Their management team has over 25 years of experience in the fitness industry. They have helped many people Lose Weight, Look Good & Feel Better.
Their instructors at the gym are well-trained and certified, but more importantly, they hire and keep people that truly care about you.
They are compassionate in caring for their members and take pride in serving them in a timely, accommodating, and consistent manner.
At every level in their organization, they do what is necessary to ensure their members meet their individual health and fitness needs.
Their facility at Indianapolis features 40+ Cardio machines, hammer strength free weights, resistance machines group Fitness classes, a heated indoor swimming pool, a basketball court, and more.
All of their memberships come with a free fitness assessment with one of their certified personal trainers so you can get off to a great start.
Address: 6220 N Butler Ave, Indianapolis, IN 46220, United States
Contact: +1 317-257-1004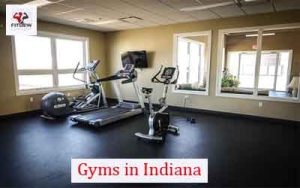 9. Gymies Fitness Center
About the Gym
Gymies Fitness Center is owned and operated by the founding local family. Gymies opened on Thursday, January 11, 1990. Gymies is the longest founding family-owned and operated fitness center in Indiana.
Since its inception over three decades ago, Gymies has attracted a diverse and loyal membership base.
Their close-to-home convenience with a welcoming atmosphere, friendly staff, clean facility, well-maintained equipment, 24-hour access, and competitive rates has enabled Gymies to remain a fitness mainstay.
They continue to work hard to provide a valuable service to their community and be a good corporate citizen.
Address: 47 W Jackson St Cicero, IN 46034
Contact: 317-984-3399
10.Phifer's Gym
About the Gym
Phifer's Fitness has evolved over the years and has started offering a variety of programs designed to provide training of all types, including strength and conditioning, women's fitness, karate, and kickboxing/MMA training.
The philosophy has always been to offer these programs to anyone with a desire to learn and grow their fitness ability.
Membership Pricing
Just $25/month (Membership includes all Fitness Classes)
Their fitness classes
Women's Bootcamp
Cardio Mix
Yoga
Boxing and MMA
Address: 116 North Main St. Tipton, IN 46072
Contact: 765-408-0331
Conclusion
Having knowledge of gyms in Indiana as a resident will help you make the best decision in relation to your fitness goals.
Whether you are looking to start your weight loss journey or just need help toning up, the gym is the surest place to help.
We hope the list helps you find a good and comfortable gym around you.
Editor's pick