As a resident who has fitness goals to achieve, having adequate information about the Gyms in New York will help you make the best decision that will ensure you reach your fitness plans with supervision from experts.
Read through to arm yourself with the needed information about the gyms in your area.
Gyms in New York
Here are Gyms in New York
Mid-City Gym
About the Gym
Mid-city gym was established in 1962. They offer members Personal Training, Group Training, boxing training, Stretching Programs, Supplements, Juice Bar as well as Tanning.
At Mid-City Gym, they offer personal training options to suit the individual goals, schedule, and budget of each member.
Their membership plans
Ripped by summer for $164 ($578 value)
This plan gives you access to the following: 3 Month Membership, 1 Month Training, (2 x/week), 1 Month Tanning.
Monthly plan for $59 per month ($99 Enrollment -waived) Online sale only
This plan gives you access to Personal Training Sessions
Annual plan (12 Months & 2 Free Limited Time) Online sale only for $49 per month ($99 Enrollment-waived)
This plan gives you access to Personal Training Sessions
For more information about their membership plans contact them.
Address: 345 W. 42nd Street New York, NY 10036
Phone: (212) 757-0850
Conbody
About the Gym
Conbody is a non-stop, bodyweight, prison-style fitness method. They proudly hire formerly incarcerated individuals as their instructors.
It is the first fitness method born in prison, founded by an inmate, managed and run by former inmates. Coss developed the conbody method while in solitary confinement. He lost 70 pounds in a 9×6 cell in 6 months using the non-stop, bodyweight method, he created.
Coss then used the conbody method to help his fellow inmates lose over 1000 pounds while on the inside.
Their mission is de-stigmatizing the formerly incarcerated community, easing their integration back into society, and changing the systemic inequity of the criminal justice system.
Address: 121 Ludlow Street, 2nd Floor New York, NY 10002
Phone: +1 (347) 251-0423
Sweat440
About the Gym
Sweat440 is a dynamic 40-minute workout class originating in Miami Beach's Sunset Harbour neighborhood. Sweat440 is designed for everyone, from the beginner to seasoned fitness fanatics looking for an effective and efficient exercise routine in only 40 minutes.
With HIIT and cross-training classes beginning every 10 minutes, Sweat440 aims to improve the boutique fitness industry by combining the motivational mindset of small group training with the convenience of workout times that best fit each individual.
They accomplish this by offering 4 fitness stations, each lasting 10 minutes in duration, with a new set of members joining the class every 10 minutes.
At Sweat440, they use the following equipment
Rowers
Assault bikes
Sleds
Battle ropes
Suspension Training and more.
Individual lockers are also available for people who want to keep personal items and belongings before jumping into their session.
For their membership details click here
Address: 600 6th Ave, New York, NY 10011
Phone: (888) 507-9328
Liftonic
About the Gym
Liftonic is a fresh alternative in a fitness world dominated by high-intensity cardio-based workouts.
Their classes emphasize on education and safety and also fits all strength and fitness levels as you select the weight that works for you.
Each class focuses on a combination of muscle groups ensuring you can lift multiple times per week without burning out.
Their membership plans
Weight training rates & memberships
Lt complete for $274 per month (Access to Unlimited Classes) 30 days' notice to cancel
Lt Transform for $228 per month (Access to 8 classes per month) 30 days' notice to cancel
Weight lifting class packages
Ten Studio Classes for $360 (60-day expiration)
Single Studio Class for $40 per class (30-day expiration)
Five Studio Classes for $190 (30-day expiration)
Address: 13 Gansevoort St, Lower Level New York, NY 10014, United States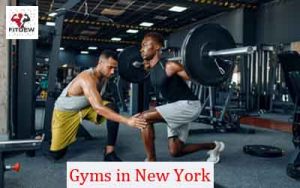 CrossFit Wall Street
About the Gym
At CrossFit Wall Street, they maintain a community of hard-working individuals of every fitness level.
Their programming and community will provide you with the best hour of your day, and make you just a little stronger than when you walked into the gym whether you are a beginner or not.
CrossFit Wall Street is home to an eclectic community, rich in diverse interests and backgrounds who share a love of CrossFit and physical fitness.
They serve their community with programming, promoting general physical preparedness, pain free movement, and a healthy level of competition.
Address: 60 New Street New York, NY 10004
Phone: (646)-490-4244
The Training Lab
About the Gym
At the Lab, they train hard and train smart. Fitness in their perspective is the ability to perform a task. Their programs will give you a foundation that enables you to reach all your goals.
Their membership plans
Free week for $0
Single class for $44
5 classes for $200
10 classes for $390
20 classes for $740
Address: 54 West 39th Street, 9th floor.  New York, NY 10018
Bar Method
About the Gym
The Bar Method New York City Noho is a boutique fitness studio that offers barre classes for students of every level.
Their highly-trained instructors customize the exercises to ensure they are safe and effective for any age and everybody, including modifications for pregnant women and students with injuries. Their staff and community are here to support you from the moment you walk through the door.
Their Amenities
Towels
Lockers
Beauty bar
Showers
Toiletries
Waiting area
Restrooms
Address: 678 Broadway, 2nd Floor New York, NY 10012
Phone: (646) 435-7938
X93 Fitness
About the Gym
X93 Fitness, LLC is dedicated to the transformation of one's mind, body & soul through health and fitness.
At X93 Fitness, they realize there are no quick fixes. If you have tried to feel younger, look better and enjoy life more, yet struggled, X93 Fitness is your best option for getting you back on track to a healthier lifestyle and also achieving your fitness goals.
Their workout programs are customized for each individual client. They utilize the following equipment
Weight lifting machines
Cardio machines
Free weights
Medicine balls
Stability balls
TRX
Kettle bells
Their services
Personal Training
Weight Loss
Cardiovascular & Interval Training
Sport Specific
Body Building
Toning up / Body Sculpting
Strength Training
Medical Exercise
Prenatal Personal Training and more
For their membership plans click here
Address:  673 Amsterdam Ave, New York, NY
Phone:  212-280-0689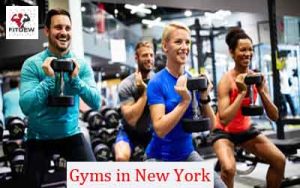 Anytime Fitness Binghamton
About the Gym
At Anytime Fitness Binghamton, their coaches create fitness plans that suit each individual and help them reach their fitness goals.
Their goal is to help you tackle anything that stands as a barrier to your being healthy. Their coaches are experts in personal training, and as coaches do, they will work with you, listen, and won't stop thinking about your progress when the workout is finished.
Their Amenities
Convenient Parking
Private Restrooms
Private Showers and more amenities
Their Services
Small Group Training
Specialized Classes
Fitness Assessment and more
Their Membership Plans
Gives you access to Access to Secure gym access 24 hours every day, Free fitness consultation and 30-day fitness plan, Member exclusive app with access to a new workout every day for $32.99 (Due Monthly).
For more information on their membership plans, contact them
Address: 1247 Upper Front St Binghamton NY 13905
Phone: (607) 217-4020
UFC Gym Greenpoint Brooklyn
About the Gym
At UFC Gym, they are more than a club, they are a community. Each club is a reflection of its members and their commitment to living through experiences.
UFC GYM is the ultimate MMA-inspired fitness experience. At their gym, unlock your potential and elevate your performance in a highly-energized and supportive environment.
Take advantage of the opportunity to roll on the Brazilian Jiu-Jitsu mats and hit the bags in a large bag room. Beat the boredom with access to numerous fitness classes, specialty equipment, weight and cardio rooms, and more.
Their Amenities
Youth Gym
Turf
Bag rack
Indoor turf
Mat area
Free weights
Essential cardio and weight equipment
Locker Rooms
Mixed Martial Arts Classes
Paid Lockers and more
Address: 147 Greenpoint Ave Brooklyn, NY 11222
Phone: (646) 455-7523
Wealth Fitness
About the Gym
Their facility is private and charming, with exposed brick walls, track lighting, and comfortable amenities. Their space includes two bathrooms with a private shower, a full line of toiletries to be used at your convenience, and an air purification system with aromatherapy essence.
At Wealth fitness, their programs were created to help you become a true Brooklyn athlete, one who wakes up happier with more energy you need to conquer the day.
They put their clients first and treat them with the utmost respect, attention, and outstanding service.
Wealth Fitness professionals are highly experienced in various training backgrounds, be it mixed martial arts, boxing, high-intensity functional training, youth, seniors, and pre-and post-natal training.
Their Equipment
Cybex equipment
Suspension trainers
Functional trainers
A variety of free weights
Athletic equipment (battle ropes, kettlebells, etc.)
Plyometric equipment
A variety of cardiovascular equipment
Their Training
Personal Training
Yoga
Massage Therapy and more
Address: 101 Atlantic Avenue (Between Henry St. & Hicks St.) Brooklyn, New York 11201
Phone: 718.522.1248
Grind House
About the Gym
Grind House is a unique atmosphere that caters to everyone from the novice gym-goer to the Olympic lifter. It's an environment where you go to challenge yourself to push or be pushed.
Their programs
Cycling
Boxing
HIIT
Turf & Tread
Yoga
Kettlebell
Pilates & Barre Fusion
Cardio Dance
Their Amenities
Cardio, weights, machines
Towel service
Full-service lockers rooms
Free Wi-Fi and more
Their membership plans
$99 per month (No commitment)
Address: 203 Berry Street Brooklyn, NY 11249
Phone: (718) 963-0835
A Final Thought on Gyms in New York
With this information about the gyms in New York, you are a step ahead in the achievement of your fitness goals.
Remember a fit you is a healthy you. Always work out to keep fit and remember that the gym professionals are available to guide you when need be.
Editor's pick