Are you searching for fitness centers in Newark where you can get the best gym equipment and expert advice you need to achieve your fitness goals? If yes, this is the content you don't want to miss reading.
In today's post, we will discuss the gyms in Newark New Jersey. Whether you are a seasoned athlete, a fitness enthusiast, or someone just starting on their wellness journey, Newark's gyms offer a welcoming and motivating environment for achieving your health and fitness goals.
From state-of-the-art facilities with top-notch equipment to community-oriented fitness centers that foster a sense of belonging, gyms in Newark New Jersey provide a range of options for individuals looking to prioritize their well-being. Read till the last dot to get the information you need about them.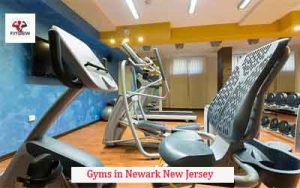 Things to check out for before joining any of the gyms in Newark New Jersey
Joining a gym in Newark, New Jersey or anywhere else requires careful consideration to ensure you get the best value for your money and a positive fitness experience.
Here are some important things to check before signing up for a gym membership
Location: Choose a gym that is conveniently located near your home or workplace. This will make it easier to stick to your fitness routine.
Membership Cost: Review the membership fees and any additional charges, such as enrollment fees or annual maintenance fees. Ensure that the cost fits within your budget.
Contract Terms: Carefully read and understand the contract terms. Some gyms may require you to commit to a long-term contract, while others offer month-to-month memberships. Make sure you're comfortable with the commitment.
Trial Period: Check if the gym offers a trial period or a day pass so you can experience the facilities and the atmosphere before committing to a long-term membership.
Equipment and Facilities: Visit the gym to inspect the equipment and facilities. Ensure that it has the equipment and amenities you need, such as cardio machines, free weights, group fitness classes, showers, and lockers.
Cleanliness and Maintenance: Assess the cleanliness and maintenance of the gym. A well-maintained gym is not only more pleasant to use but also safer.
Hours of Operation: Verify the gym's hours of operation and see if they align with your schedule, whether you prefer early morning workouts, late-night sessions, or weekends.
Staff and Trainers: Interact with the staff and trainers to get a sense of their knowledge, professionalism, and friendliness. Qualified trainers can provide guidance and support in achieving your fitness goals.
Class Offerings: If you are interested in group fitness classes, inquire about the class schedule and types of classes offered. Make sure they align with your interests and availability.
Crowds and Peak Times: Ask about peak hours when the gym is busiest. Consider whether the gym gets too crowded during the times you plan to work out.
Safety and Security: Ensure that the gym has proper safety measures in place, such as emergency exits, first aid equipment, and surveillance cameras in common areas.
Cleanliness and Hygiene: Check for proper sanitation and hygiene protocols, especially considering health concerns. Look for sanitization stations, mask policies, and cleanliness practices.
Member Reviews: Read online reviews and seek feedback from current or former members to get an idea of their experiences at the gym.
Cancellation Policy: Understand the gym's cancellation policy, including any fees associated with canceling your membership.
Additional Services: Some gyms offer additional services like personal training, nutrition counseling, or physical therapy. Consider whether these services are of interest to you.
Accessibility: Ensure that the gym is accessible for individuals with disabilities if needed.
Parking and Transportation: Check the availability of parking or nearby public transportation options to make it easier to reach the gym.
Guest Policy: Inquire about the gym's guest policy if you plan to bring friends or family with you.
By thoroughly researching and visiting potential gyms in Newark New Jersey you can make an informed decision and choose the one that best suits your fitness goals and lifestyle.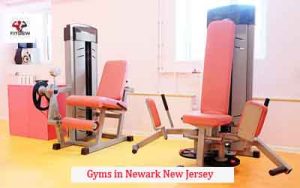 Gyms in Newark New Jersey
Here are fitness centers in Newark New Jersey
Club Metro USA
About the Gym
At Club Metro USA, they offer everything you want for your fitness and more. From fun and energetic group fitness classes to custom plans from a personal trainer, tanning, juice bar, Kids Club, and more, their gym has it all.
In their clean and safe gym environment filled with high-quality equipment, you can focus on increasing strength, stamina, and improving your overall health.
Their classes include Zumba, Spin, Cardio sculpt, Abs and Yoga, and more. The staff at Club Metro wants you to feel confident in your body.
In their gym, membership starts at $24.99.
Their Gym Classes
Latin heat Zumba
Athletic conditioning
Total body conditioning
Spin your core
Resistance training
Boot camp and more
Their Gym Amenities
Metrofit studio
Towel service
Juice bar
Cardio & spin theater
Sauna and more
For information on their membership plans contact them
Address: 18 Oliver Street Newark, NJ 07102
Phone: 973-732-0650
Planet Fitness Newark
About the Gym
At Planet Fitness Newark, they ensure to create a workout environment where everyone feels accepted and respected.
They make sure their gym is clean and welcoming so their members can enjoy their workouts in the gym. Their staff is friendly and their certified trainers are ready to assist you.
Whether you are a first-time gym user or a fitness veteran, you will always have a home in their Judgement Free Zone.
Their Gym Amenities
Bring a guest anytime
Use of any Planet Fitness worldwide
Use of tanning
Use of massage chairs
Use of hydromassage
Exclusive PF+ app workouts
PF app workouts
Free WIFI and more
For their membership plans contact them
Address: 520 Broad St Newark, NJ 07102 United States
Phone: (973) 273-4433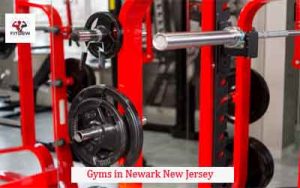 Blink Fitness
About the Gym
At Blink Fitness, they are dedicated to creating the best experience for you to work out in. They want you to feel good while pursuing your fitness goals, so they create a positive environment for you to train at your best.
Their gym is designed to give you an optimal experience that leaves you feeling good as you push hard at your fitness goals.
In their gym, you can start right with a personalized workout plan suited for your goals and increase your odds of success with an experienced trainer by your side, supplying you with the strategies and support you need to succeed.
They know fitness training is key to living a healthier, happier life, so they facilitate your journey by aiding you with all you need to have a smooth experience; from a clean, functional gym to an amazing staff and a productive environment.
Their Gym Amenities
Cardio equipment
Dumbbells
Locker rooms
Free WIFI and more
For their membership plans contact them
Address: 2-14 Ferry Street Newark, NJ 07105
Colosseum Gym
About the Gym
At Colosseum Gym, they offer a one-stop shop Transformation center for all your fitness needs. They accommodate all fitness goals, whether you are looking to lose a few pounds, gain muscle, gearing up for a bodybuilding show or planning on running your first 5K.
They build programs around their members' lifestyles, and provide a wellness culture that assist their members get results. Their team of trainers can create a program to fit any goal, training style, preference or schedule.
Their Gym Amenities
Cardio Equipment
Strength and Tone Equipment
Smoothie Bar
Private Workout Room
Renovated Locker Rooms
Free Wi-Fi
Plenty of parking available and more
For their membership plans contact them
Address: 525 Irvington Ave, Newark, NJ 07106
Phone: 973-416-8606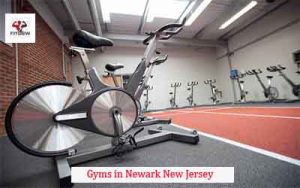 LivFit Fitness
About the Gym
At LivFit Fitness, their mission is to shape the minds, bodies, and spirits of the communities they serve. They pride themselves in physically and psychologically preparing their members for many of life's challenges.
Their Services
Hybrid Group Classes (Onsite & Streaming Live)
Facility Design & Management
Private Personal Training and more
For information on their membership plans contact them
Address: 562 Broad St, Newark, NJ 07102
Conclusion on Gyms in Newark New Jersey
Fitness centers in Newark New Jersey play an important role in promoting physical fitness, overall well-being, and community engagement.
The gyms in Newark New Jersey serve as vital hubs for individuals of all ages and backgrounds, offering a wide range of health and fitness opportunities. As Newark continues to evolve and grow, its gyms contribute to the city's vitality and its residents' quality of life.
Fitness centers provide access to state-of-the-art equipment, professional trainers, and a variety of exercise classes, catering to people with diverse fitness goals and interests. These facilities empower individuals to pursue healthier lifestyles and achieve their fitness objectives.
Gyms also foster a sense of community and belonging. They are gathering places where people can connect with like-minded individuals who share their fitness aspirations. In a city as diverse as Newark, these interactions help bridge cultural and social divides, strengthening the bonds of the community.
Also, gyms promote physical and mental well-being. Regular exercise can lead to improved cardiovascular health, weight management, and reduced stress, which is especially important in a bustling city like Newark. The well-being of the residents directly impacts the city's overall health and productivity.
These fitness centers contribute to the local economy, creating jobs and generating revenue for the community. As businesses, they also attract people to the city, potentially boosting tourism and revenue from visitors.
Gyms in Newark New Jersey are more than just places to work out; they are essential pillars of the community. They support physical and mental health, foster a sense of belonging, and contribute to the local economy.
As Newark continues to thrive and grow, these fitness centers will play an integral role in enhancing the quality of life for its residents and visitors.
Editor's Picks
5 Top Gyms in Henderson Nevada
3 Best Gyms in Buffalo New York
20 Best Gyms in Newcastle upon Tyne UK