What do you know about gyms in South Carolina?
Read till the last dot to get all the information about them
Gyms in South Carolina
Here are Gyms in South Carolina
1. Brickhouse Gym 
About the gym
Brickhouse Gym is a one-of-a-kind individually owned and operated facility located near downtown Columbia.
For 20 years and counting, Brickhouse continues to provide the perfect training atmosphere for everything from the most extreme workouts to workouts that cater to those just wanting to stay healthy.
With their 12,000 sq. ft. space filled with state-of-the-art equipment, the only way to describe it is The Brickhouse Experience.
Their high-energy staff is friendly, knowledgeable, and waiting to help you achieve all of your goals of a healthier and more fitness-oriented lifestyle.
Address: 519 Huger St. Columbia, SC  29201
Contact: (803)771-6333
2. Jungle Gym Fitness
About the gym
At Jungle Gym, their approach is to provide an atmosphere that is supportive, competitive, and safe for all lifters.
Although they are a powerlifting gym, they have proudly collaborated with fitness professionals in multiple areas.
Whether you are competing in your first meet or just trying to lose weight before the holidays they have a method that is efficient and effective.
Here you'll be surrounded by a family of individuals who are interested in your success.  It doesn't matter if you're new to this or are just ready to take it to the next level.
Their Membership plans
Monthly Membership for $40 (Unlimited access for that month)
Student Membership for $25 (Unlimited for the month purchased)
Address: 2060 Old Dunbar Rd, West Columbia, SC 29172, United States
Contact: +1 803-791-4004
3. Dynamic Health and Fitness
About the Gym
Their convenient facility is located in Lexington, SC off I-20 and exit 51. A variety of classes, personal training, and many other services are scheduled throughout the day to accommodate your busy schedule.
At Dynamic Health and Fitness, they are committed to serving you. Their state-of-the-art facility boasts the most enjoyable workout environment of any club in the area, assuring you that your experience will always be dynamic.
They don't want you wasting your valuable time waiting for equipment, receiving poor customer service, or not getting the results you deserve.
Address: 265 Charter Oak Rd. Lexington, SC 29072
Contact: (803) 408-4060
4. MUV Fitness West Columbia
About the gym
MUV Fitness is a gym that promotes healthy living with a variety of group classes, state-of-the-art equipment, and personal training to help you achieve results you can be proud of. They are there with you every step of the way.
They provide individual training, small group classes, and large group fitness classes to help you feel motivated and achieve your goals.
Their educated and trained staff, along with their modern facilities provide an encouraging environment that will help motivate you to push yourself. They want to celebrate your results with you.
Their amenities
Cardio Training
Strength Training
MUV Kids
Functional Training
Hydromassage
Locker Rooms
Tanning and more
Address: 2307 Augusta Rd West Columbia, SC 29169
Contact: 803-888-1580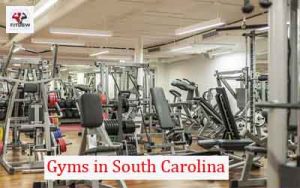 5. Stronghold Gym & Day Spa
About the Gym
Stronghold is a full-service fitness center offering extraordinary value providing a full weight room area, cardio equipment, Strong aerobics classes, Tribe Team Essentials, and aerial fitness from spin to yoga to personal training and shakes.
They are a team of qualified instructors, trainers, and staff, each dedicated to offering you expert guidance and support, every day. They realize that you have more choices than ever for gyms and fitness programs.
Compare them to anyone and you will realize Stronghold is your haven for a healthier lifestyle and breaking a sweat, not breaking your bank.
Their facilities
Strength Equipment/Free Weights
Group Aerobics
Barre, Pilates, and Yoga
Cardio
Tribe Team Training
Spin
Shakes and Supplement Bar
Address: 5910 Garners Ferry Rd Columbia, SC 29209
Contact: (803) 667-9060
6. Granby Village Fitness Center
About the Gym 
Granby Fitness has everything you need to get in shape! Granby Fitness is conveniently located three miles from downtown Columbia.
Don't be fooled by the exterior, they have plenty of room inside and more equipment than you could imagine.
Granby Fitness is Columbia's best-hidden gem.  When you walk into their facility, they greet you with a smile and call you by name.  They take pride in treating their members like family.
Member Access
Members have access to the gym Monday through Friday from 5 am to 9 pm and Saturday and Sunday from 5 am to 5 pm.
Their Equipment
Walk inside and you essentially have two gyms on each side of the facility.  On the left side of the facility is their free weight section, this section includes equipment such as:
three flat bench presses
two incline presses
one decline press
one military press
two Olympic platforms with Sorinex bumper plates
three squat racks
one hack squat
one leg press
one standing calf raise
smith machine
dumbbell sets up to 150lbs
two low-row cable machines
two cable crossover machines
two lat pulldown stations and more
Their Membership plans
Regular Membership for 12-Month Individual Draft at $35/Month or Paid in Full at $360
Military and Government Discount for 12-Month Individual Draft at $30/Month or Paid in Full – $300
Full-Time College Student (18 to 21) for 12-Month Individual Draft at $25/Month or Paid in Full at $300
High School Student (16 to 18) for12-Month Individual Draft at $20/Month or Paid in Full at $240
Address: 1505 Charleston Hwy West Columbia, SC 29169
Contact: (803)794-1420
7. Jamie Scott Fitness
About the Gym
Jamie Scott Fitness is a boutique-style gym offering unique group fitness classes, personal training, and nutrition services.
At Jamie Scott Fitness, they offer the most diverse and effective group fitness classes that you will find anywhere.
Whether it's strength training, cardio, flexibility, or a combination of all three that you are looking for, JSF has the classes you need for a well-rounded and fun fitness routine. JSF offers a group fitness experience unlike any you've had before.
Their services
Nutrition
Perinatal fitness
Classes
Event Schedule
Personal training
Bridal boot camp
Pilates
Their membership plans
First Time Class for Only $10
Unlimited Membership for $119 /Mo
Address: 702 Cross Hill Road Suite 300-B Columbia, SC 29205
Contact: (803) 400-1215
8. The Maddison Fitness Facility formerly MAD5 FITNESS
About the Gym
The Maddison Fitness Facility is not just a gym. They are experienced and dedicated to providing you with effective and enjoyable workouts.
Their dedicated and experienced trainers will push you through safe, simple, and effective functional strength HIIT (high-intensity interval training) movements in a fun group environment.
They want to help you in achieving and maintaining a strong, healthy body so that you can look better, feel better, and be better.
Their membership plans
TMF Unlimited Group for $100 Every month (2022 Limited Time Special Valid for 6 months) Offers Unlimited Group Classes, 6 Month Commitment Required.
TMF Group- Monthly for $120 Every month (Monthly Package of Unlimited Group Classes).
Class Pass for $60 Every month (4 classes per month without the commitment) Offers 4 classes to be used within 30 days.
Just Train for $35 Every month (This membership is for basic gym use only) Offers Access to equipment and free weights, Excludes group classes.
Drop In Class for $17 (1 Free Class) Offers 1 Drop in Group Class
TMF Membership for $79 Every month (Valid for 12 months)
Address: 406 Williams St Suite A, Columbia SC 29209
Contact: 1- 803-500-5083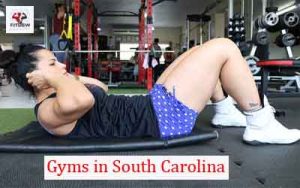 9. Arena Athletic Club
About the Gym
Arena Athletic Club's mission is to help you Change Your Life With them.  After spending time in their facility and with their team they want their members to walk out of their doors after a workout and feel like they are a better version of themselves.
It isn't the scientific sum of calories, workouts, and weight that keeps their members returning, it is not cutting-edge equipment and technology but the people that count.
Their team cares about guiding and encouraging each and every member to obtain the goals they seek for themselves.
Address: 4600 Forest Drive, Columbia, SC 29206
Contact: (803)599-3584
10. Gold's Gym
About the Gym
A membership at Gold's Gym North Charleston gives you access to everything you need to transform your life through fitness like state-of-the-art amenities, a variety of classes tailored to your fitness needs, and the world's best personal trainers.
Browse the weekly class schedules for group workouts ranging from martial arts-inspired cardio classes to carefully paced foundational yoga sessions.
Team up with a certified personal trainer if you're new to exercise or just looking for more guidance and coaching.
You can take advantage of their innovative digital tools to take your fitness further, no matter your fitness level.
Whatever you need, you'll find it there, with help from experts who will be with you every step of the way and a community of members who will inspire and support you.
Address: 5101 Ashley Phosphate Rd Charleston, SC 29418
Contact: 843-701-4653
Conclusion
Having knowledge of Gyms in South Carolina as a resident will help you make the best decision about where you can go in order to accomplish your fitness goals.
Remember to Stay fit, stay healthy, and stay Happy. Life is good and interesting that way.
Editor's pick