What do you know about Gyms in Arkansas?
Read till the last dot to get all the information you need about them.
It's a lot easier to get in shape with someone helping you, cheering for you, and holding you accountable every step of the way.
Exercise isn't just about how it makes you look; it's about how it makes you feel. The gym is there to provide the support and accountability circle you need in your fitness journey.
Gyms in Arkansas
Here are a few gyms in Arkansas.
1. Ozark Iron Gym
Ozark Iron Gym is a veteran-owned, friendly environment that focuses on building a gym community and solid atmosphere to help you crush your goals.
They combine old-school lifting fundamentals with modern equipment. Whether you're new to the gym scene or a seasoned powerlifter or bodybuilder, they have got the community, training, and equipment you've been missing.
Membership plan
Monthly (1-year commitment) for $40/Mo
Month To month for $55/Mo
Single-day pass for $10
Address: 3801 Johnson Mill Blvd Ste.  C, Fayetteville, AR 72704, United States
Contact: (479) 856-6655
2. Sherwood CrossFit
Their mission at CrossFit is to improve lives through physical activity in a friendly and welcoming environment.
They are excited you have an interest in joining the community at Sherwood CrossFit. It's very different from a traditional gym and they believe you will be very surprised at how welcoming it is. CrossFit is a community where anyone of any ability can participate.
You don't just do CrossFit, you're a part of it. CrossFit is a fitness program designed around things you do in the real world.
CrossFit is personal training but, in a group setting to make things more exciting and challenging.
They borrow exercises from many areas such as weightlifting, gymnastics, rowing, track and field, and then they mix it up so your body is always adapting, getting stronger, faster and better conditioned.
Membership plans
$139 Per Month for Individuals
$219 Per month for Couples
$89 Per Month for Kids CrossFit
$15 Drop-In fee
Their Programs
Group Classes
Private Sessions
The Brand X Method – Prof Youth Training
Address: 15517 Hwy 107 Sherwood AR, 72120
Contact: 501-420-3481
3. Planet Fitness
They strive to create a workout environment where everyone feels accepted and respected. That's why at Planet Fitness Russellville, AR they take care to make sure their club is clean and welcoming, their staff is friendly, and their certified trainers are ready to help.
Whether you're a first-time gym user or a fitness veteran, you'll always have a home in their Judgement Free Zone.
As a PF member, you can take advantage of their free fitness training or find your motivation by reading about real member experiences on Planet of Triumphs.
It's their goal to provide a clean, safe, welcoming environment for anyone who walks through their door, and all the equipment, amenities and support you need once you're there.
Amenities
Bring a guest anytime
Use of any planet fitness worldwide
Use of tanning
Use of massage chairs
Use of hydromassage
Use of total body enhancement
50% off select drinks
Unlimited access to the home club and more
Address: 405 N Arkansas Ave, Russellville, AR 72801, United States
Contact: 479-498-9559
4. Club Fit
At Club Fit, they are there to help you along the way with their 24-hour gym memberships and proven 30-minute fitness transformations.
When you work out with a personal trainer one on one or with their small HIIT Bootcamp class, you will be sure to succeed at your goals because you're working out with friends.
Club Fit is a lively, member-focused fitness community dedicated to making you healthier. Whether you want to lose weight or build muscle, Club Fit will build a workout program based on your unique goals and needs and they work with people of all fitness levels.
There is a reason their trainers have been voted the best personal trainers in Arkansas for three consecutive years.
Membership plan
Basic Plan: $30 Per Month
One-time $50 Joining Fee
$25 Annual Fee
No Commitment
Gym Access: 6 am – 6 pm, (Mon. – Fri.)
$40 Per Month
One-time $20 Joining Fee
$25 Annual Fee
1 Year Commitment
Gym Access: 365/24/7
$60 Per Month
No Joining Fee
​$25 Annual Fee
1 Year Commitment
Gym Access: 365/24/7
Bring 1 Guest Anytime
​​Free Locker Rental
​Monthly Trainer Consult
$99 Per Month
No Joining Fee
$25 Annual Fee
No Commitment
Gym Access: 365/24/7
Unlimited Trainer Led
HIIT Bootcamp Classes
Address: 400 West Capitol, Suite 300 Regions Building – 3rd Floor Little Rock, Arkansas 72201
Contact: (501) 563-3699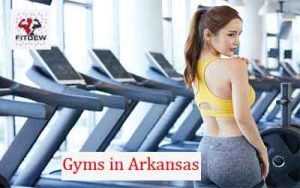 5. Jim Dailey Fitness and Aquatic Center
At Jim Dailey Fitness & Aquatic Center, fitness for all is more than a slogan. With an annual attendance of over 200,000 and amenities such as indoor lap pools and quality fitness equipment, they invite you to join them and see why the Jim Dailey Fitness & Aquatic Center has become one of the most popular Little Rock gyms.
Their mission is simple and impactful: they provide an array of innovative, affordable, and universally accessible health and wellness programs and classes to the citizens and visitors of Little Rock, improving the lives of individuals, families, and communities.
Their Programs
Youth Programs
Adult Programs
Senior Programs
Therapeutic Recreation Programs
Little Rock Marathon
Address: 500 W Markham St., Rm. 108 /Little Rock, Arkansas 72201
Contact: (501) 371-4770
6. Clubhaus Fitness
Clubhaus Fitness is More than a gym, it is a community of people that inspire, motivate, and support one another. They are committed to offering the latest in fitness equipment, technology, and amenities.
With two locations to serve you, they provide their members with personalized service, training, and encouragement for a happier, healthier lifestyle.
At clubhaus fitness, their purpose is to help their members take better care of themselves both physically and emotionally. In turn, they will take better care of their families and their community. They believe that a healthier community is a stronger community.
Address: 1207 Rebsamen Park Rd Little Rock AR 72202
Contact: 501-916-9587
7. Profectus Athletics
Profectus Athletics is located at 100 E. Lee Avenue, Sherwood AR, 72120. They are a 24/7 facility with private access for members.
Inside their facility, they have a wide range of equipment, for all of your fitness needs. Their fitness classroom is available for use outside of scheduled classes, this room is home to their water rower and punching bag.
Located right outside of the lobby they have a section of lockers, as well as restrooms and a water station. The main room of the facility branches into several directions, allowing for a section of turf, a free-weight area, and more.
This room holds over 50 pieces of equipment and machines combined. Their cardio room is enclosed, providing a private workout to members; with 8 treadmills and many more cardio machines.
Address: 100 E Lee AveSherwood, AR 72120
Contact: (501) 864-4183
8. Omnis CrossFit West
Omnis was founded with the goal of making health obtainable to everyone irrespective of age, gender or fitness level.
At Omnis, they think of health as a lifestyle and a choice that they can achieve together. They are a gym, a health destination, and a wellness hub.
They are all in, so you can be too. Omnis is a lifestyle characterized by safe, effective exercise and sound nutrition.
Their methods can be used to accomplish any goal, from improved health to weight loss to better performance. The program works for everyone both people who are just starting out and people who have trained for years.
Address: 12120 Colonel Glenn Rd. #5200 Little Rock, AR 72210
Contact: 501-218-6139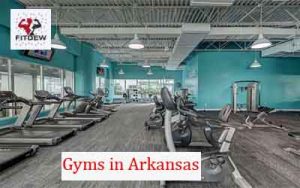 9. SparkFit
Glenn and Kecia McCracken knew they wanted to build a special place where people felt supported and inspired on their journeys to live healthy lives when they opened SparkFit's doors in 2017.
That's why SparkFit's philosophy is unique from other gyms and promotes building all three pillars of wellness: body, mind, and soul.
Today, SparkFit offers a wide range of health and wellness services, from personal training, counseling, group fitness classes, and corporate wellness programs.
Everything they do is executed by a top-caliber team of health professionals with one goal in mind: create strong bodies for a balanced life.
Services they offer
Personal training
Nutritional consultation and more
Address: 1324B Main Street Little Rock, AR 72202
Contact: 501.400.8682
10. Rock City Complete Fitness
Rock City Complete Fitness' mission is to help you, "Change Your Life With them." After spending time in their facility and with their team they want their members to walk out of their doors after a workout and feel like they are a better version of themselves.
It isn't the scientific sum of calories, workouts, and weight that keeps their members returning. It is not cutting-edge equipment and technology. It is the people that count.
Their team cares about guiding and encouraging each and every member to obtain the goals they seek for themselves. Their members' goals are specific and if they can assist in that journey to realizing their aspirations then they have truly helped them change their life.
Their programs
CrossFit Classes
Bootcamp
Youth Programs
Personal Training
Address: 9000 Commerce Cove, North Little Rock, AR 72113
Contact: (501)200-4483
Conclusion
Gyms are dedicated to introducing their members to state-of-the-art fitness equipment, friendly staff, and modern design in an inviting and clean environment.
With the different gyms in Arkansas listed here, it becomes easy for residents who are interested in visiting gyms for their fitness to know places they can go to.
Editor's pick
Essential gym equipment for home