Do you know gyms in Florida? Read on to know them
The benefits of joining a gym range from the obvious such as improved fitness to other reasons you might not have considered such as socializing. Joining a gym is a great investment in yourself.
Gyms in Florida
Here are gyms in Florida
1. Iron Religion Gym
About the gym
At Iron Religion Gym, people are not focused on just spending time but on real results. The advantage of the gym is a successful combination of old school traditions with the working atmosphere and intense layout of the state-of-the-art equipment of a new generation for all athletic levels: from beginners to the PRO athletes.
​Their atmosphere and music will fuel your motivation and dedication the first second you open the door.
From inspirational pictures on the wall to excellent professional equipment are all there for one reason to provide you with the hardcore environment that is going to push you beyond your limits.
Their Membership plans
Month to month $39
1 year $399
1 month $59
1 week $35
6 months $220
1 visit $15
Address: 5247 International Dr, Orlando, FL 32819
Contact:407 530 9009
2. Powerhouse Gym
About the Gym
Powerhouse Gym of North Tampa caters to both the serious-minded athlete, the person wanting to get in the gym for the first time and everyone in between. Powerhouse Gym is a 24-hour access co-ed gym with a full line of equipment including machines and free weights, classic equipment.
They offer professional, well referenced personal trainers who can help you reach whatever your fitness goals.
Their ProShop carries a complete line of supplements, active wear and training essentials. They also have a tanning salon with both standup and lie down tanning beds.
Their Amenities
Cardio equipment
Free weights and machines
Nutrition
A-tan-fast-ic tanning salon
Address: 13539 North Florida Ave. Tampa, FL 33613
Contact: 813-961-0595
3. Tampa Family Fitness
About the gym
Tampa Family Fitness knows that a healthier lifestyle can make all the difference. Whether you are looking to lose weight or build some muscle, their top-tier health club has all you need to achieve your fitness goals.
With 24/7 access, certified personal trainers, and the best in weights and cardio machines, you can get to a healthier place with the support you need on your journey.
Tampa Family Fitness is a locally owned and family-operated gym. While the owners may have changed, the emphasis on family, friends, and fitness has remained.
Their facilities
Tampa Family Fitness caters to people of all fitness levels. They offer clean state-of-the-art facilities and services.
Their facility includes a variety of exercise equipment to help you optimize any workout.
They have
Free weights
Resistance machines
Cardiovascular machines
Punching bags available
The cardio training area includes
Treadmills
Elliptical trainers
Stair climbers
Upright bikes
Recumbent bikes
Rowing machines.
Address: 14968 North Florida Ave. Tampa, Florida, FL 34613
Contact:( 813)968-6088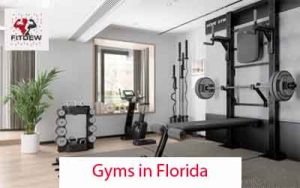 4. Just Move South Lakeland
About the gym
Just Move South Lakeland is raising the bar for fitness in the region. Through the design of top-notch facilities and unprecedented programming, they have witnessed communities inside their club flourish.
The beauty of Just Move is that it embraces the idea that every person can get one step closer to feeling fit by just moving forward. They have consciously created a space that offers a variety of custom fitness experiences.
From Cross Training and functional training to Silver Sneakers and heart-rate monitored workouts, every person can find a community that helps him or her move toward individual goals.
Their Amenities
Cardio deck
Free weights
Functional training area
Group fitness
Juice bar and more
Address: 3625 S. Florida Avenue Lakeland (South), FL 33803
Contact: (863) 232-5411
5. Fitness4You 
About the gym
Fitness 4 You was started in 2018 by Steven Madray and his wife Kady Madray with the intent of becoming a place where anyone in Highlands County could come to get a great workout.
They plan to achieve this by offering the most comprehensive facility possible with amenities for all types of fitness enthusiasts.
The best part is that they are open 24/7/365 so that their members can enjoy the facility whenever they want.
This was a conscious effort to eliminate common obstacles and excuses that people face when trying to achieve their fitness goals. They are there for every type of person and body style and they are there all day, every day.
Their Facilities
24/7 Access

Personal Training

Group Classes

Locker Rooms and more
Address: 208 South Main Street Lake Placid, FL 33852
Contact: (863) 531-3433
6. Orlando Barbell 
About the gym
Orlando Barbell is one of the last real gyms. With them, you're not just joining a gym, you're joining a community of strength.
A community where the only thing that matters is getting stronger and being better than you were the day before.
They pride themselves in offering a comfortable environment that strongly promotes self-improvement with members who fully intend to accomplish their personal strength and fitness goals.
What they offer
An affordable, no-contract membership with 24-hour card access for members.
A comfortable environment.
A fully equipped facility with state-of-the-art machines and powerlifting-specific equipment.
Custom-built personal training programs.
A dedicated community of strength, for lifters who want to be part of something more than just a gym.
Address: 2784 Wrights Rd. Ste. 1004, Oviedo, FL 32765
Contact: 407-678-2447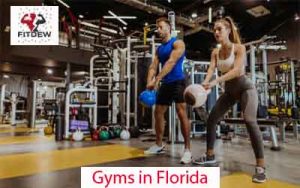 7. Optimum Gym
About the gym
OPTIMUM Gym is the kind of place for anybody looking to get away from the average and overcrowded corporate fitness center.
Optimum Gym Offers a variety of equipment and specialized services to ensure you get the best results all at one convenient.
Their 6,000 sq. ft. facility is open 24/7 for their member and staffed every day of the year and ready to take you to the next level of training.
Address: 3020 W Kennedy Blvd B, Tampa, FL 33609, United States
Contact: 813-876-4000
8. Laws of Fitness Downtown
About the gym
Laws of Fitness Downtown is a locally owned and operated fitness center whose mission is to empower the community and help maximize lifestyles through a variety of effective fitness programs such as Personal Training, Group Fitness, Nutrition, and Health Coaching.
At Laws of Fitness Downtown, they are a high-energy, supportive environment that makes mentally and physically challenging workouts accessible, effective, and enjoyable.
Their amenities
Aerobic studio
Top-of-the-line fitness equipment
Snack & nutrition bar
Private changing areas & showers
Kid's playroom
Complete wheelchair access and more
Address: 46 3RD Street NW Winter Haven, FL 33881
Contact: (863) 875-3254
9. Anastasia Fitness
About the gym
Tom Wiley built Anastasia Athletic Club In 1985, at the time a pre-eminent racquetball club.
On September 1st, 2014, Kevin and Marcy VanDyke purchased the club, and it was renamed Anastasia Fitness.
They offer a variety of yoga classes including Ashtanga Yoga, Restorative Yoga, Hatha Yoga, and many varieties of Vinyasa Yoga.
In addition to their yoga classes, The Studio also offers Barre and Pilates classes. The Studio is located within Anastasia Fitness in St. Augustine FL on Anastasia Island.
Their Amenities
Cardio & Weight Rooms
Pickleball Courts
Heated Lap Pool
Peloton Bike
Cross-Train and more
Address: 1045 Anastasia Blvd, St. Augustine, FL 32080
Contact: 904-471-4300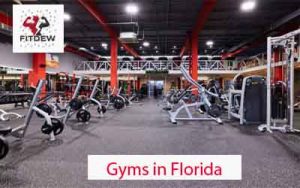 10. Hammerhead Gym
About the gym
Hammerhead Gym is locally owned and operated.  They have over 30 years of experience in health and wellness to bring to the area and are so excited to share their love of this industry.
Their vision is to make exercise easily accessible to residents and vacationers alike and help you reach your health and fitness goals.
They understand that it can be hard to prioritize fitness with a busy schedule, which is why their facility is available to members 24/7. It is owned and operated by Sarah McCormick.
Membership selection
All membership types include 24-hour access, 7 days a week.
Single day pass Instant pin-code access via email for $10
7-day pass Instant pin-code access via email for $25
One-month pass Instant pin-code access via email for $40
Address: 20291 Summerlin Rd, suite 101 Fort Myers, FL 33908, United States
Contact: 641-226-1561
11. CrossFit Winter Park
About the gym
CrossFit  winter park  primary goal is to provide their clients with the right tools to help them achieve their optimal levels of health and wellness. Through their 3 Pillars of Coaching: Education, Support, and Commitment, their professional coaches are dedicated to your long-term success.
They provide a fun, safe, inclusive, and welcoming environment for people of all levels of fitness and all backgrounds. Whether you are looking to get moving for the first time, tone up, gain some muscle, or just look better in a bathing suit, their system will get you results.
Everyone has different goals which is why they have a variety of programs that can be tailored to individual needs.
Their offerings
Nutrition and InBody Body Composition Analysis
Recovery Room
Bootcamp and more
Address: 125 W. Fairbanks Ave Winter Park, FL 32789
Contact: 407-960-7960
Conclusion
Having the knowledge of gyms in Florida as a resident will help you make the best option when choosing a gym for your workouts.
For your health, happiness and fitness, you can always visit a gym in your location.
Editor's pick
8 Best Home Exercises for Weight Loss
5 Reasons why exercise is important