Do you know gyms in California? Read on to know them
Looking for a little extra guidance or inspiration to help you meet your fitness goals? Then knowing the gym and finding the one close to you is a sure way to start.
Gyms in California
Here are gyms in California
1. Gold's Gym Venice
About the gym
Gold's Gym Venice gives you access to everything you need to reach your fitness goals like outdoor workout spaces, weight, and strength training areas, a wide selection of free weights, cardio equipment, and resistance machines alongside a team of certified Personal Trainers ready to support and motivate you to become the strongest version of yourself.
Their Amenities
Cardio Equipment Cardio Equipment
Personal Training Personal Training
Resistance Machines Resistance Machines
Functional Training Functional Training and more
Address: 360 Hampton Drive Venice, CA 90291
Contact: 310-392-6004
2. Anytime Fitness
About the gym
At Anytime Fitness Oakhurst, the support is real and it starts the moment you meet them. Their coaches don't have one plan that fits everyone, they develop a plan that fits you.
Their goal is to help you tackle anything that stands in the way of a healthier you, together. They know fitness journeys don't follow a straight line and their coaches are fluent in helping you get back on track after detours.
Their Amenities
24-Hour Access
24-Hour Security
Convenient Parking
Elliptical Cross-Trainers
Strength/Free Weights
Dumbbells and more
Memberships start at $24.99 biweekly
Address: 40050 Hwy 49 Ste N4 Oakhurst CA 93644
Contact: 559-683-2513
3. Planet Fitness
About the gym
Planet Fitness provides a unique environment in which anyone can be comfortable. A diverse, Judgement Free Zone where a lasting, active lifestyle can be built.
The gym was founded in 1992, in Dover, NH. In the beginning, it operated much like every other gym in its small hometown and catered to the same small percentage of the population in the U.S. who worked out and belonged to a health club.
Their offerings
Unlimited Access to Home Club
Free Fitness Training
Free Wi-Fi and more
Address: 4001 California Ave Bakersfield, CA 93309 United States
Contact: (661) 374-8429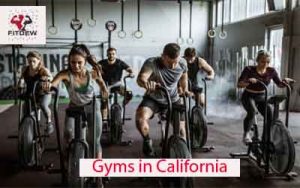 4. Easton Gym Co
About the gym
The Easton Gym Company, started in 1938 by Harvey Easton. It continues to operate under the same philosophy of perfecting health and community fitness in a comfortable, neighborhood setting
Upon opening its doors in 1938, Harvey and his friend Jack LaLane designed revolutionary weight-lifting equipment that would set the bar for the fitness industry.
Harvey Easton, known as one of the first celebrity trainers, worked with clients that included Cary Grant, Gregory Peck, and Kirk Douglas.
The Easton Gym Company prides itself on meeting and exceeding the needs of its distinguished clientele from around the country.  The club is unyielding in its focus on providing members with a superlative experience each time they visit.
Address: 4070 Laurel Canyon Blvd. Studio City, CA 91604
Contact: 818 766 5657
5. TG The Gym Vista
About the gym
The Gym has been home to Vista's best fitness training for more than 33 years, offering men and women all across their community the chance to challenge their bodies and build strength every day.
They are proud to work with everyone from accomplished bodybuilders to weekend warriors and complete beginners. No matter what your goals might be, they are there to help you make them happen.
At The Gym in Vista, they are committed to helping everyone find success and that process starts with cutting-edge amenities and resources.
With their Gym Memberships, you can take advantage of the best fitness facility in town, complete with everything from cardio and endurance equipment to strength machines, free weights, and plenty of open floor space.
At The Gym in Vista, you will have access to the following
16,000 square feet of space
109 hours of open gym access a week
6 squat racks
40+ cardio stations
10+ professional coaches on hand
Membership Options
One Day Pass: $20
Three Months: $120
Six Months: $200
One Year: $325
One year membership payment plan: $30/Mo (12-month contract)
Address: 2128 Thibodo Court, Vista, California 92081
Contact: 760-295-8550
6. California Family Fitness
About the Gym
The California Family Fitness gym in Rocklin is a spectacular 50,000-square-foot fitness center. This gym boasts beautiful views and a fun atmosphere that appeals to everybody in the family.
This location has three separate childcare areas for elementary children, toddlers, and infants. The exciting activities for children include an interactive three-story playscape, homework areas, arts and crafts, storytelling, and air hockey.
Their Amenities
Swimming Pools (Adults & Kids)
Spray Garden
Basketball Courts
Fitness Classes
Juice Bar and more
Address: 2165 Sunset Blvd. Rocklin, CA 95765
Contact: (916) 435-2141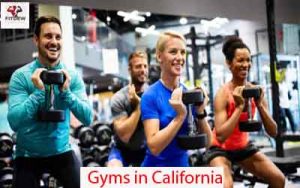 7. Doc's Gym
About the Gym
Doc's gym was founded by Doctor Joe Martin.  Doc Joe obtained an undergraduate degree in exercise physiology from temple university and a Doctorate in Chiropractic care.
He is a 6-year Navy Veteran (Navy Seal) and a national and international lecturer and specializes in sports rehabilitation, injury prevention, and functional conditioning.
Doc's gym is determined to help you meet all your fitness goals. Their great trainers and programs will ensure to take you to the next level in your fitness journey.
Address: 263 N Minnewawa Ave, Clovis, CA 93612
Contact: (559) 299-2301
8. Valley Fitness
About the Gym
Valley Fitness is a community, offering a clean and friendly place for you to reach your fitness goals. From the avid fitness enthusiast to the weekend warrior, and no matter your workout style or the shape you're in, they have the equipment, trainers, and atmosphere that will make you want to go to the gym.
Classes are open to all skill levels, their state-of-the-art equipment ensures your workouts will never be boring, and their personal trainers create tailored programs to fit all fitness levels and goals.
Their Amenities
Free weights
Cardio
Hydro massage
Certified personal trainers
30-minute circuit
Address: 6735 N First St, Fresno, CA 93710, United States
Contact: (559)-500-1344
9. Warrior Fitness
About the Gym
Warrior Fitness opened their doors in North Fresno in 2015. Since then, they have helped hundreds of individuals like yourself accomplish their fitness goals across the US.
They are growing at an exponential rate, now striving towards adding to their Warrior Family by extending this unique opportunity online through remote training.
Their Services
Advanced OCR training
Guidance nutritional coaching
Remote training
Customized open gym + 24-hour access and more
Address: 8039 N Cedar Ave, Fresno, CA 93720
Contact: (559) 272-4968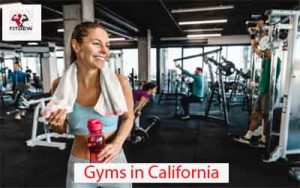 10. Fort Washington Fitness
About the Gym
Fort Washington Fitness is part of the Valley Fitness family of fitness centers with
multiple locations in the Central Valley.
They know that people join a gym for many reasons including weight loss, strength, medical conditions, mental health, functional mobility, and more.
In addition to their upscale ambiance and 20,000 square feet of free weights, cable and machines, and cardio equipment, they offer their members the ultimate in fitness
They offer the following
Private male and female locker rooms featuring showers, saunas, and towel service.
Dozens of specialty group classes including HIIT, Yoga, and Pilates
Customized training program
Wellness experts – not just personal trainers, but experts in stretching, mobilization, and nutrition.
Top of the line equipment
Exclusivity – never overcrowded or waiting in lines to use machines
Discounts at The Spa at FWF – Cryotherapy, Infrared Sauna, and Red-Light Therapy.
Address: 9471 N Fort Washington Rd. Fresno, CA 93730
Contact: (559)434-0700
Conclusion
Having the knowledge of the different gyms in California as a resident will help you make the best decision when it comes to your fitness goals.
Remember staying fit doesn't have to be tedious work. Know a gym around you and start your workout.
Tell them at the gym, your goals and they will offer you genuine guidance and support through your fitness journey.
Editor's pick
Best Gym equipment for home 2023
Exercise to reduce belly fat for females at home
Benefits of exercise on mental health; best of 2023
5 Reasons why exercise is important