What do you know about gyms in Delaware?
Read to the last dot to get all the information about them.
Remember starting something new can create a little anxiety. A gym provides a conducive environment to start right for your fitness plans.
Gyms in Delaware
Here are a few gyms in Delaware to aid your fitness journey.
1. BikOps
About the Gym
BikOps journey started in a basement. It grew from garage to garage, public tracks, and even storage units.  The only reason they are there today is that they never gave up.
They had faith and believed in what they were doing. It is this same belief that they present to you.
When you join BlkOps, you are not only joining a gym, you are joining a community, a team, and a family. You are entrusting them with your health and they are entrusting you with their mission.
Their programs
BlkOps Group Classes offers the following
Access to All Group Fitness Classes
Access to Yoga & Athletic Recovery Sessions
Access to All Workshops/Clinics/Seminars
Access to their Private Facebook Accountability Group
Workout Performance Tracking
Travel Workouts for When You're Out of Town
Nutrition Jump Start Program
Personal Training offers the following
Hour-Long One on One Sessions with Trainer
Access to Yoga & Athletic Recovery Sessions
Access to All Workshops/Clinics/Seminars
Access to their Private Facebook Accountability Group
Workout Performance Tracking
Travel Workouts for When You're Out of Town
Nutritional Consultation
InBody Body Composition Testing
Nutrition Coaching offers the following
Custom Nutrition plan based on your lifestyle and goals
Daily online nutrition tracking and accountability
Meal planning assistance
Before and After measurements & progress pictures (taken every 3 months) and more
Address: 1120 Renaissance Way, Wilmington DE 19803
2. The Edge Fitness Clubs
About the Gym
In 1988, Vin Sansone started working on the dream he had since he was a boy. Vin's dream was to own a gym and that is exactly what he did.
Grabbing his family and friends as supporters, the Fitness Edge started coming to life. Years after multiple clubs were opened, the name was changed to the Edge Fitness Clubs as it is today.
The company's mission was to provide a beautiful club where members can have a great workout. That has been and always will be the number 1 goal no matter how much The Edge Fitness Clubs grows.
Edge locations opened all along the Connecticut shoreline in Fairfield County to start. In 2017, with 13 clubs in Connecticut, The Edge announced its expansion into the Greater Philadelphia market.
As The Edge continues to open clubs along the East Coast and Midwest, the passion and focus on the members will always be most important.
Their Amenities
Edge Cinema
Women's Training Studio
Sauna
Shake Bar
Tanning & Massage
Edge Kids
Address: 2800 Fashion Center Blvd Christiana, DE 19702
Contact: +1-302-613-0721
3. Diamond State Fitness
About the Gym
CrossFit Diamond State is the place to go if you are interested in living a healthier life. The gym floor is yours, they offer 3 (first come, first serve) lifting platforms, a free-weight room, gymnastics rig & rings, push & pull sleds and 3,000 square feet of open rubber for you to play on.
Whether you're an elite athlete or have never stepped foot in a gym, you will receive a workout that is appropriate for your skill level and still effective in helping you reach your fitness goal.
Their Membership plans
Punch card (Group Fitness Classes) $175 FOR 10 classes (90-day Expiration)
Elements (Designed for Beginners) which offers 3, 1:1 Personal Training Sessions, Proper Movement Instruction, and Nutrition & Box Etiquette Lecture for $190
Personal training (For those who have a specific goal in mind and want the most experienced fitness coach to help you get there) for $70 per hour
Unlimited (Group Fitness Classes) for $165 per month. Their class Schedule Accommodates all Hours of the Day. 30-day Cancellation Policy.
Address: 486 First State Blvd. Wilmington, DE 19804
Contact: 201-803-1159
4. CoreTen Fitness
About the Gym
CoreTen Fitness has served as the premier fitness facility in Wilmington, Delaware since they opened their doors in 2015.
They are proud to offer superior service in an intimate atmosphere with a variety of membership options for anyone from the first-time exerciser to the elite athlete.
Their team of fitness professionals are passionate about helping others reach their goals and believes that exercise is an important step in achieving a balanced and well-rounded life. They take pride in being a part of your success.
In addition to their state-of-the-art cardio equipment, tactical conditioning tools, and extensive weight room, CoreTen Fitness offers personal training programs, group exercise classes, small group training, and more.
Their available classes
Spin
Yoga
Barre
Dynamic Fitness
Core Boot Camp
Their membership plans
Monthly fitness membership rates for $59.00 per month (C10 Base Membership)
Group fitness packages (do not include membership)
8 class pack for $120
12 class pack for $180
Personal training (1-hour session)
10 session pack for $600
20-session pack for $1100
Address: 1007 N. Orange Street, Suite GL-05 Wilmington, DE 19801
Contact: 302.777.7539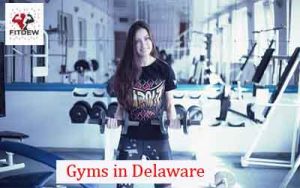 5. Legion Tranformation Center
About the Gym
Joining Legion Newark gets you more than just a gym membership. You Enjoy access to:
An easy-to-follow diet and nutrition plan
Professional coaches eager to help guide you through your fitness journey
A community of people working towards a common goal.
Their committed professional trainers help turn your fitness goals into reality with a combination of high-intensity fat-burning workouts and a level of accountability you won't find at any other gym.
Being a part of Legion is more than a gym membership; it becomes a lifestyle for their members. Legion Newark is more than a gym.
They create transformations and they give you everything you need to achieve the results you deserve.
From their coach-led classes designed to burn fat and build muscle, and their nutrition programs designed for you to hit your goals, along with their accountability and support from their team and members, everything shows they care about your results.
Address: 250 Corporate Blvd, Newark, DE 19702, United State
Contact: (302) 533-6178
6. D-Fit, formerly Delaware Swim & Fitness Center
About the Gym
D-fit proudly offers thousands of square feet of fitness and workout space with a variety of equipment to meet your needs.
With a full pin machine circuit, stretching space, two free weight rooms, numerous cable machines, and plenty of cardio equipment to fit any workout program.
Whether beginners or extreme fitness enthusiasts, their clean and spacious facilities are available to help you reach your fitness goals.
From aerobic to strength to flexibility equipment, as well as spacious classrooms for aerobics, group classes, and indoor basketball, they have it all there to support your fitness needs.
Their membership plans
12 months (Individual) for $24.99
6 months (Individual) for $34.99
3 months (Individual) for $44.99
1 month Paid in Full (Individual) for $49.99
Enhancement Fee (Individual) of $49.99
12 months (Couple) for $44.99
6 months (Couple) for $64.99
3 months (Couple) for $84.99
Enhancement Fee (Couple) of $79.99
12 months (Family) for $74.99
6 months (Family) for $94.99
Enhancement Fee (Family) for $99.99
1 Month Paid in Full (Student) (Monthly – ID Required) for $19.95
Enhancement Fee (Student) for $35
Important Information
Individual Plans – Must be 14 years or older
Family plans – 2 adults & up to 2 children / additional family members will be charged $19.99/month
Due at enrollment – Enhancement fee plus the first monthly fee
Credit card or ACH must be saved to the account file for reoccurring billing
Enhancement fee will be automatically charged on the anniversary of enrollment
12-month contracts can freeze an account for up to 3 months
$100 Cancellation fee for any terminated contract
Address: 4905 Mermaid Blvd, Wilmington, DE 19808
Contact: 302 234 8500
7. The Training Center
About the Gym
The Training Center has been family owned and operated in Delaware for more than 30 years.
They have worked to provide you with an atmosphere like no other. They offer a variety of equipment, experienced personal trainers, and nutritionists on site.
This is the gym to come to if you want to train hard and be surrounded by family.
Their membership plans
$24 enrollment fee ($24.00 per month | 24/7 access for life) The TC is a 24/7 locked facility- call the gym after signing up online to get your access code.
Available 24/7 for $15.00 (guest pass) The TC is a 24/7 locked facility- call the gym after signing up online to get your access code.
Address: 807 Churchmans Center New Castle, DE 19720
Contact: 302-328-5438
8. Balance strength & fitness center
About the Gym
Balance Strength & Fitness Center is a locally owned and family-operated gym, located in Wilmington Delaware.
BSF is a clean, well-equipped 5500 sq ft facility that offers open memberships, personal training, and small group classes.  Starting in 2001, they have been proudly serving the Wilmington community for over 20 years.
Their gym caters to any and every person, exercise style, and budget.  They have a diverse array of services, equipment, and areas to accommodate any type of exercise training style and budget.
From cardio machines, heavy iron, circuit machines, power racks, and lifting platforms; to their 50 feet of grass turf.
BSF has a gym layout that is optimal for multiple different styles of strength & fitness to coexist and train, in one facility.
Their membership plans
$29 / Month for 12-Month Individual Membership
$45/month if month-to-month
$52 / Month for 12-month Household Membership. Household memberships include up to 4 people from the same household. Additional members can be added for $10/ month
$75/month if month-to-month
$75 / Month for 12-month Unlimited Individual Membership (Includes unlimited classes)
$99/month if month-to-month
$115 / Month for 12-month Household Unlimited Membership (Includes unlimited classes)
$150/month if month-to-month
Address: 2801 Lancaster Ave Suite H, Wilmington, DE 19805, USA
Contact: (302) 658-5077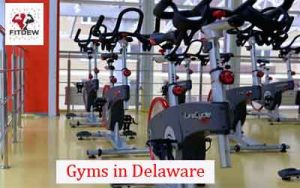 9. CrossFit Bear
About the Gym
CrossFit Bear is much more than a gym.  It is a strength and conditioning facility that works with each individual to enable them to reach their highest goals in fitness and wellness.
Through the use of constantly varied functional movements performed at high intensity, they can help improve not only your fitness but your life.
They are 100% CrossFit and what that means is they combine Weightlifting, Gymnastics, and High-Intensity Cardio to challenge and develop every athlete we work with.
CrossFit can be for everyone, and with their proven results there is not a better strength and conditioning program out there.
They are a community and they work hard.  CrossFit challenges you mentally and physically every day.  What makes it great is that you push yourself to discover how truly strong you are every day surrounded by a community that is invested in you.
Their programs
Fitness classes
Personal training
Physical therapy
Kids & teens classes
Address: 106 Carson Dr, Bear, DE 19701, United States
Contact: (302) 540-4394
10. Energy Gym
About the Gym
At Energy Gym in Selbyville, Delaware, they want to help people get into the best shape of their lives which is why their Les Mills licensed facility offers gym memberships at affordable prices.
In addition, there are various membership options including, daily, weekly, punch pass and summer memberships. They have been in business for 35 years near Ocean City, Maryland & Delaware beaches.
They have 10,000 sq. ft., a 24-hour facility that offers great equipment, affordable memberships, and a clean and friendly environment. They also provide Locker rooms with showers & dry saunas, state of the art studio, personal training, and tanning, InBody Voted best gym in Sussex County.
Their services
Live in studio classes
In-studio virtual classes
Their membership plans
Long Term (All memberships Include all 24/7 gym access and classes)
Annual for 40.00 (Monthly rate does not include initiation fee. Includes 24/7 gym access and classes)
Annual Senior for 35.00 (For individuals who are 55+, no initiation fee)
Couple for 70.00 (For couples who live under the same household)
Family (Variable) when you ask them about their family rates, they will customize a plan for you.
Short Term (Membership options for visitors and vacationers)
Gym Memberships Price List for 70.00 (Includes access to the gym and classes)
3 Month Summer for 165.00 (Includes access to the gym and classes)
3 Month Student Special for 99.00 (For anyone with a student ID includes access to the gym and classes)
6 Months for 275.00 (Do you stay for 1/2 the year great, this may work for you. Includes access to the gym only)
Address: 36666 W Bluewater Run, Selbyville, DE 19975, United States
Contact: (302)436-9001
Conclusion
Having knowledge of the different gyms in Delaware as a resident will help you make the best decision when it comes to your plans on how to keep fit.
Take the bold steps towards becoming the best version of yourself possible by visiting any of these gyms close to you today. Remember keeping fit will ensure your health.
Editor's pick